Ferrum Technology Corp: Bringing Balance to the Knife
Learn about a company in McMinnville, Oregon that is using a very specific and specialized technology to create a one of a kind knife.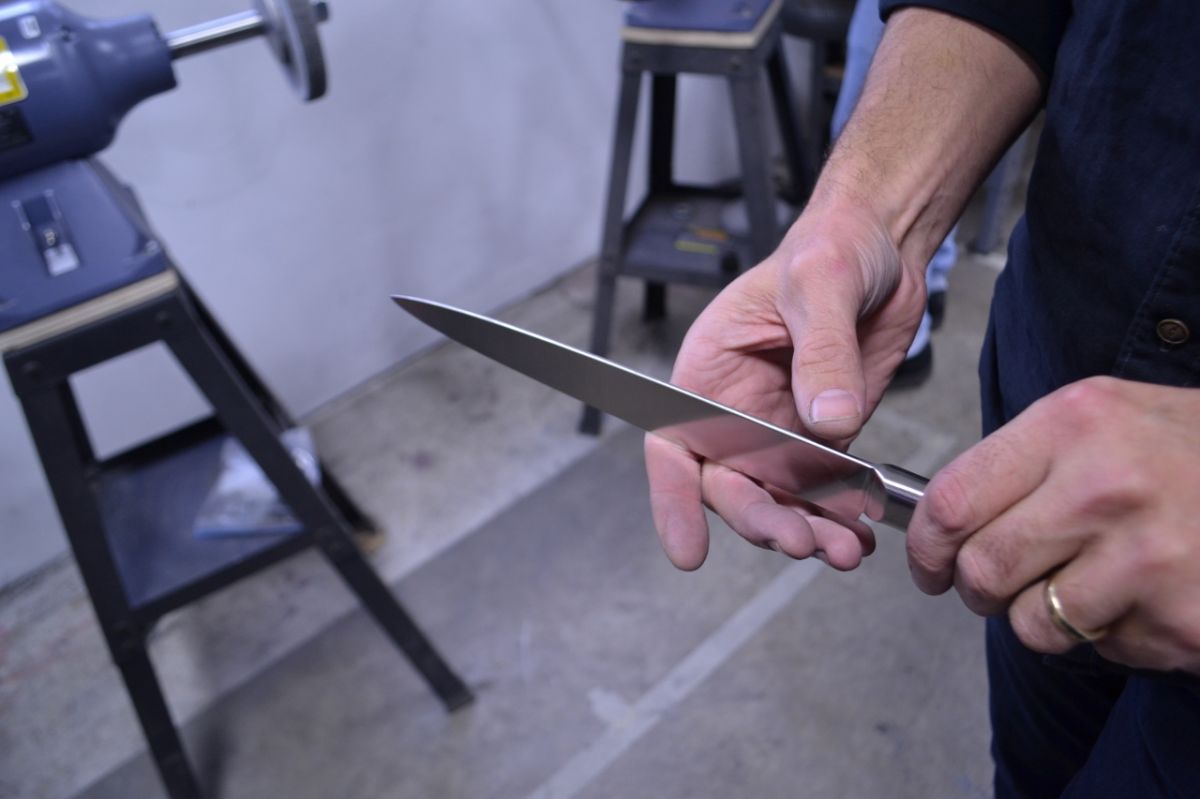 Ferrum Technology Corp's General Manager, Marc Wade, holds a knife that is about to be sharpened.
Resources Used by Ferrum Technology Corp:
McMinnville Economic Development Partnership
Yamhill County Strategic Grant Program
Business Oregon
On the Job Training Funds
Company Stats:
Constructed and moved into 18,000 sq. ft. building (2018)
10 Employees (2016)
Company constructing 18,000 sq. ft. building (2016)
A New American Knife Company:
Started in 2016, Ferrum Technology Corp. (Ferrum) is already creating an impact on the knife industry. With a new way of creating the handles of knives, a guaranteed sharpness, and utilizing advanced technology, Ferrum is creating a knife that has never been seen in America before. The knife industry is generally one that has been manufactured overseas and with this new technology, Ferrum is bringing knife manufacturing back to American soil.
Traditionally, knives are made in Germany and Japan. According to the General Manager of Ferrum, Marc Wade, German knives, "take a softer steel and mold it into a very hefty handle using a wad of mechanical engineering." While Japanese knives are based on samurai swords, "There's one overriding principle, it's sharp, and it's going to stay that way," but not much thought is put into the handle of the knife. Ferrum recognizes these traditions and aims to create a new American knife tradition: one that's all about the balance between the handle and the blade. Or according to Wade: "Ferrum knives are comfortable, easy to use and sharp as the dickens every time you get it out. That's what we do."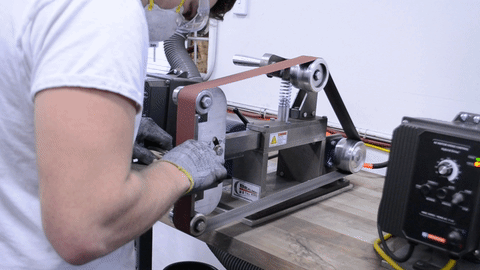 Wade, is no stranger to the industry. He has been making knives for over 36 years, starting when he was just 10 years old and through this experience he knew he wanted to make a different kind of knife. Ferrum knives are different because they are made with Metal Injection Molding (MIM). When looking to create a new knife, Wade set out to find a specialist in MIM as he knew it would be pertinent to creating the balance he needed. These specialist were in McMinnville, Oregon. After discussions, it was decided that Ferrum would also utilize this technology.
MIM is essentially a way to shape metal. Through the process, a metal "powder" is created with special binding properties. The powder is then put through a machine that heats the metal up and allows the metal to be "molded" into a certain shape. Ferrum utilizes the technology to make knife handles that feel better in consumer's hands, create a better balance, and last longer. MIM is accurate within .001-.002 inches which means the knife is able to be produced consistently and without defects.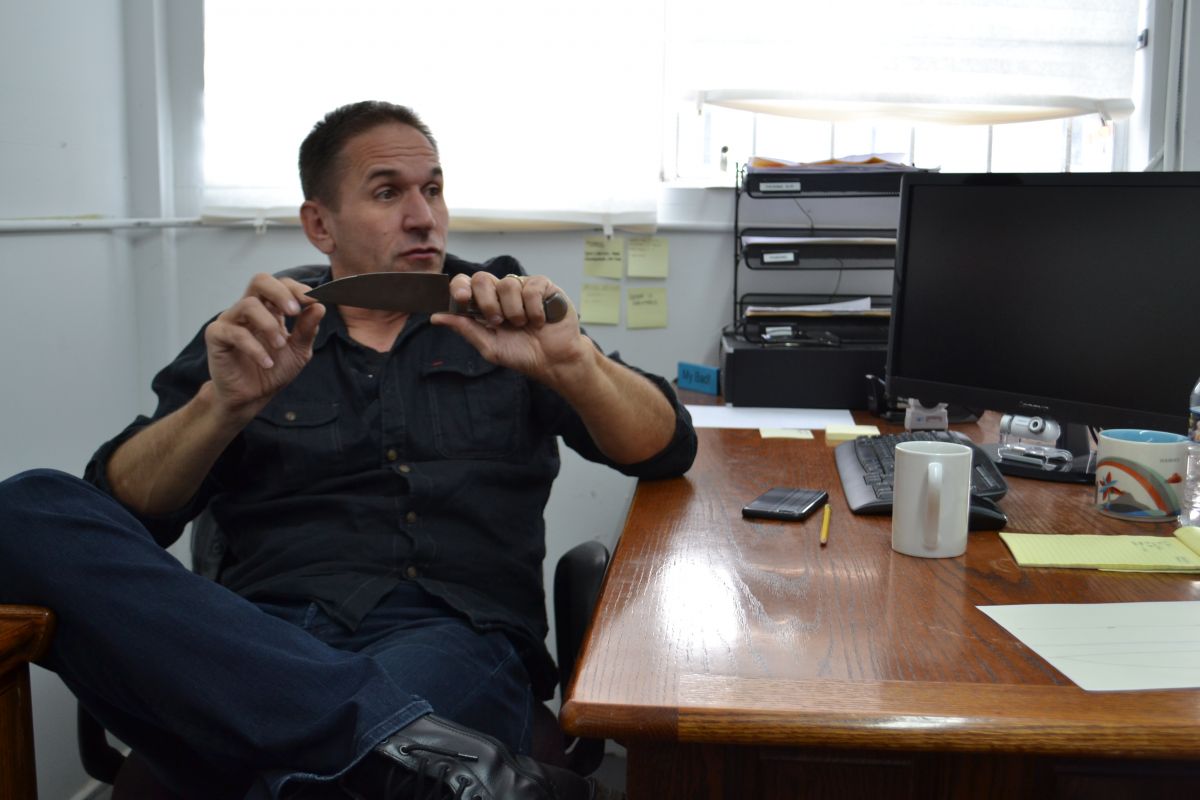 Ferrum Technology Corp, General Manager, Marc Wade
Currently, Ferrum is producing kitchen knives and looking towards other types and designs of knives they could create in the future. To start the company, Ferrum utilized the McMinnville Economic Development Partnership (MEDP) and the Yamhill County Grant Program receiving a $100,000 Strategic Investment Grant, the largest grant the county has ever awarded. According to Wade, "When you're starting from an empty shell and making product at this level, it's tricky to get it all right so the grant really helped us, more than anything, to offset some of the surprises and stumbles along the way."
Ferrum is looking toward growth in the future. They plan to move from their current location to a new manufacturing plant that will be completed late 2017. Plans within the new 9,000 sq. ft. facility include a commercial kitchen and an event space to help the company more readily engage with the community. With Ferrum's growth they are also planning to triple the size of their team. According to Wade: "Our goal is that this is the last job that anyone who works here ever has."
Creating an environment where employees skills are utilized and appreciated, Ferrum's company culture is one where people are passionate about product. We at MEDP are excited to see the business grow and for Ferrum to keep being on the cutting-edge of knife making.
To read more, see our newsletter:
MEDP Spark - Cutting Through Tradition: A New American Knife Company