Launch an Industry-Led Internship Program in Your Community
Are businesses in your community continually struggling to find talent? Are you from a rural town that has trouble attracting young professionals? Are you committed to developing new workforce strategies?
Based off of the successful McMinnville WORKS Internship Program, MEDP has created Oregon WORKS to help rural communities in Oregon launch industry-led internship programs in their own communities! We are seeking community applicants from organizations in rural communities across Oregon to host one-day workshops with industry partners. These workshops will prepare the host communities and attendees to launch their own internship programs in the summer of 2020.
Interested? Participating communities must:
Be located in Oregon
Have a population under 35,000
Be available to host a day-long community workshop in the spring of 2019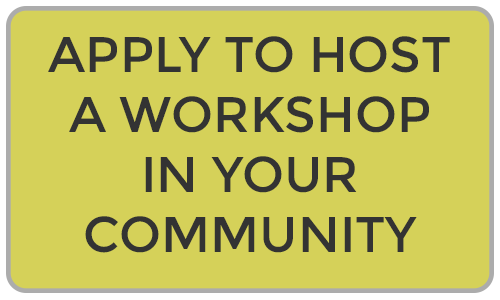 ---
Workshop Details

What Oregon WORKS Provides for Workshop Hosts:
An instructor and all instructional materials (workbook, activities, a flash drive with resources) for a one day, 7-hour training in your community
Access to a network of WORKS Internship Programs
Pre and Post-workshop support
Requirements for Workshop Hosts:
Manage all event logistics: location, RSVPs, food, emails with participants, etc.
Lead community outreach and marketing efforts to get 20 participants (16 participants (80%) need to be from Industry) in the room
Participate in pre-workshop and post-workshop coaching to ensure the workshop runs smoothly and you're prepared to launch an internship program in 2020
Due to a generous grant from The Ford Family Foundation and the Oregon Community Foundation, Oregon WORKS is able to offer the four workshops taught by a skilled professional, all of the workshop materials, and the coaching sessions free of charge to participating communities.
Timeline and Important Dates:
| | |
| --- | --- |
| Nov 13, 2018 | Applications open for communities to host a workshop in the spring of 2019 |
| Jan 11, 2019 | Applications close for communities to host a workshop in the spring of 2019 |
| Jan 31, 2019 | Four communities selected to host workshops |
| Feb - Apr 2019 | Pre-workshop planning and coaching meetings with host communities (marketing, logistics, etc.) |
| May - Jun 2019 | Oregon WORKS workshops will take place in four rural Oregon communities |
| Jul - Sep 2019 | Post-session feedback, coaching, and support |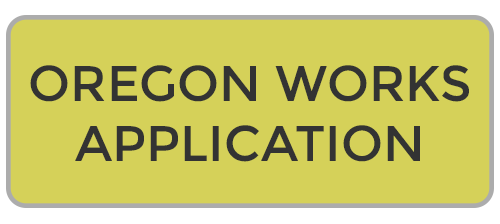 ---
The Background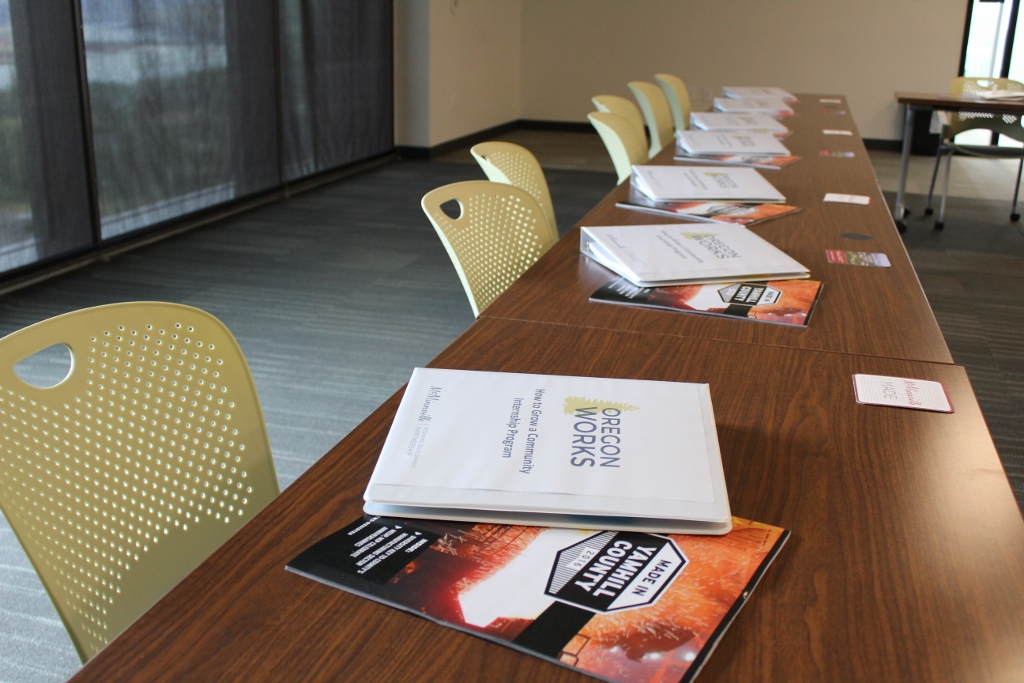 The mission of the McMinnville WORKS Internship Program is simple: To attract and grow talent through an industry-led internship program that benefits companies, interns, and the community. Since the beginning of the program in 2013 over 80 young professionals from across the state (and country) have come to McMinnville for the experience, learning, and connections provided by the McMinnville WORKS Internship Program. Our industry partners have found new employees and an enhanced local talent pool. Our community has been revitalized by the cohorts of young people who see themselves putting down roots in McMinnville.
Based on this success, MEDP created Oregon WORKS - a scalable, "plug and play" internship model that can deliver the same benefits to industry, students, and communities across the state. We launched Oregon WORKS in 2017 and have seen three separate "WORKS" programs grow and prosper throughout our state. We are seeking four rural communities in Oregon who are eager to learn how to develop and launch their own "WORKS" program.
Workshop Objectives:
By the end of the workshop, participants will be able to:
Explain the "triple bottom line" of an Oregon WORKS Program to industry, students, and the broader community
Articulate the importance of an industry-led internship program
Access resources and a network of other participating communities
Recruit and effectively engage an industry-led steering committee
Compare the Oregon WORKS internship model to traditional internship models
Market a new Oregon WORKS program based on best practices
Map out a community internship pilot program
Set your host sites, interns, and program organizers up for success
Assign roles and responsibilities within your community to launch a WORKS program in summer 2020
Develop an actionable timeline in order to launch a WORKS program in summer 2020
WORKS Internship Programs and Affiliate Programs across Oregon:
Questions? Looking for more information? Email us at info@mcminnvillebusiness.com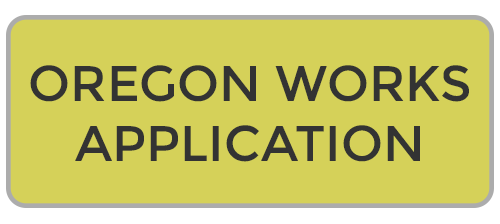 ---