Embrace our enviable lifestyle.
Here you'll be far from crowds and traffic, yet still have easy access to big city amenities and experience an ease of doing business. Stroll our charming, historic Main Street, recognized as the Best Main Street in the West. Surrounded by vineyards, orchards and rolling hills, McMinnville is nationally-recognized for exceptional wines, outstanding dining and remarkable scenery.
Once a small farming community, McMinnville has grown into a flourishing city of more than 33,000. Dedicated to the ease of doing business, we're a well-planned, thriving town in Yamhill County, in Oregon's lush Willamette Valley. We're home to the International Pinot Noir Celebration and the second largest Alien festival in the country. (Really!)
An hour from the dramatic Oregon coast or from hipster-loving Portland, you'll find plenty to do here ... strolling Third Street to shop, dine or taste; hiking, cycling or exploring local museums and festivals, or visiting beautiful Linfield College.
Proximity to Portland, climate, geography, maps and more
Connect to housing, transportation, events, amenities and more
Products Made in McMinnville and our key employers
View a list of available properties or search Oregon Prospector
Data and demographics on McMinnville
What's happening on Oregon's Favorite Main Street?
Need more info? Give us a call at 503.550.8504
Explore all we have to offer
In a national contest by Parade magazine for America's Favorite Main Street, McMinnville earned Best in the West (we were runner up by a small margin to a town in Tennessee).
Discover more than 250 local wines, locally crafted beers and seasonal produce all sourced from the rich Willamette Valley. Galleries, antique shops and eclectic boutiques on Third Street will welcome you. For entertainment, catch a movie (with pizza) at the Moonlight Theatre, enjoy a play at the Gallery or head over to the Evergreen Aviation and Space Museum and the indoor Wings and Waves Waterpark.
McMinnville has 11 different parks covering 320 acres with plenty of bicycle trails and soccer fields. Indoor courts at the Community Center and a year-round pool and training facility at the McMinnville Aquatic Center keep us all active. Find a map of our parks at the McMinnville Chamber of Commerce.
During the summer, scope out our Farmer's Market for local vegetables, pasture-raised meat, luscious berries, peaches and cherries, and more fresh, local, homemade and hand-crafted products.
We love to celebrate!
McMinnville is home to renowned and cherished events and festivals. From the long-lived Turkeyrama, to the glorious International Pinot Noir Celebration to the frothy fun of the Brews and BBQ event, we know how to eat, drink and play year round.
What are you looking for?
Annual UFO Festival
Turkey Rama Weekend Festival
Art and Wine Walk on 3rd
Thursday Farmers Market (May through October)
The International Pinot Noir Celebration
Saturday Market at the Grange
Yamhill County Fair and Rodeo
Mayor's Charity Ball
Brews and BBQ's Festival
Linfield College's Summer Concerts in the Grove
Santa's Parade and Tree Lighting Ceremony
Art Harvest Studio Tour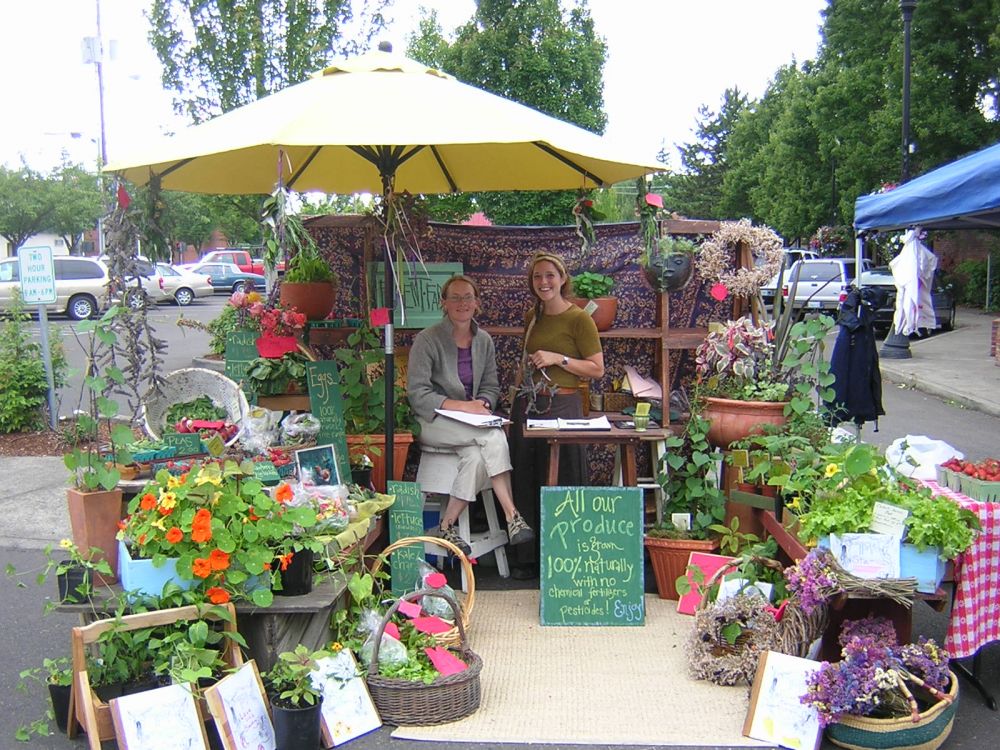 "I love McMinnville. [It] would be an excellent place to live and work. There are great people and companies."
-Sebastion Shoun, HR Intern (2014) at Express Employment Professionals
People are talking about us and we don't mind! We are proud our community is recognized for outstanding work and the ease of doing business. To be honest, we love our community and we hope it shows.
McMinnville Community awards: