MEDP's 2017 Annual Event and Awards Ceremony
Forging the Economic Future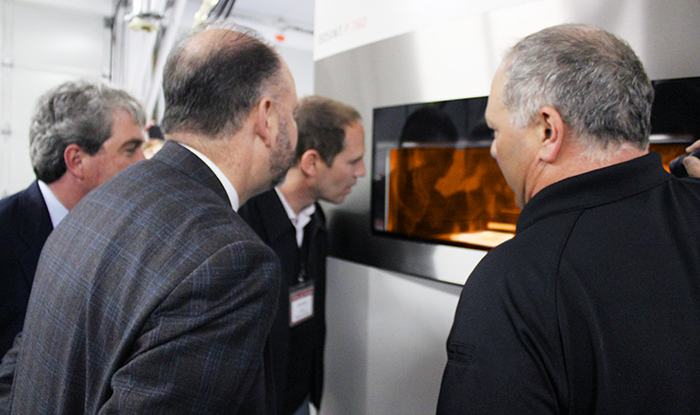 MEDP's Annual Event and Award Ceremony is an opportunity for our partners, investors, local manufacturers, and area businesses to celebrate manufacturing and the economic impact our local manufacturers create.
Following last year's 10th Anniversary McMinnville | MADE Day Celebration, this years event will explore MEDP as an organization and the manufacturers we partner with. We invite you to our Annual Event to learn more about MEDP (McMinnville Economic Development Partnership), our programs, and how you can help us forge the economic future of McMinnville.
We love manufacturing in McMinnville and can't wait to recognize the manufacturers, leaders, and partners who have stood by us this year and created more economic vitality for the city. As part of our event, we will be announcing the Manufacturer of the Year, Manufacturing Leader of the Year, Board of Directors Award for Outstanding Partner of the Year, and more. See previous award winners.
---
DETAILS:
Date: Tuesday, October 3, 2017
Time: 8:00am - 10:30am
8:00am Check-In
8:30am Brunch catered by Valley Commissary
9:00am Annual Event and Awards Ceremony
10:30am Program Conclusion
Location: The Lodge, Falls Event Center, 510 NE Captain Michael King Smith Way, McMinnville, OR 97128
---
REGISTER:
VIP Rate (Manufacturers, Investors, Partner Board Members): $40.00
Standard Rate: $50.00
Register for our Annual Event by September 12, 2017.
Questions? Contact: heather@mcminnvillebusiness.com / 971.241.8777
---
2016 WINNERS:
Manufacturer of the Year:
Ultimate RB

Manufacturing Leader of the Year:
Shon Holyfield and Shahab Emrani, TTR

Board of Directors Award for Outstanding Partner of the Year:
Gary Conner, OMEP
---
INVESTOR CIRCLE:
To be highlighted as an investor at our Annual Event, please fill out our Investor Circle Form prior to September 6, 2017.
We would like to thank our Investor Circle for contributing to MEDP as an organization and for making events like this possible. The continued support of our investors and partners allow us to bring more robust programming and support to our manufacturers in the McMinnville region. Our mission is to is to advance strategies that respond to the needs of McMinnville's traded-sector businesses. Our investors allow us to do this in a more effective and efficient way than ever before.
Current Investors:
FABRICATOR* - ($1,000+) You believe in forging a network of relationships that support the bottom line. (Suggested for financial entities)
Chemeketa Community College
Citizens Bank
Granary District
Key Bank
OMEP - Oregon Manufacturing Extension Partnership
CONVEYOR - ($500+) You trust in progressive thinking and strong actions. (Suggested for realtors and resource partners)
Express Employment Professionals
Cascade Employers Association
COLLABORATOR - ($150+) You support and value our partnerships, goals and endeavors. (Suggested for individuals, consultants, and contractors)
McMinnville Downtown Association