Your Community is Waiting For You
When you live in McMinnville, Oregon, you'll have the access to big city amenities while belonging to a close knit community. There are opportunities for young professionals, families, entrepreneurs, professionals, and seniors here. Discover why people in McMinnville love where they live.
Placed an hour from Portland, the Oregon Coast, and the state's capital, McMinnville is the perfect location to surround yourself with Pacific Northwest charm. In the heart of Oregon wine country, we're nestled among award winning wineries, farm to fork restaurants, and community members who genuinely care.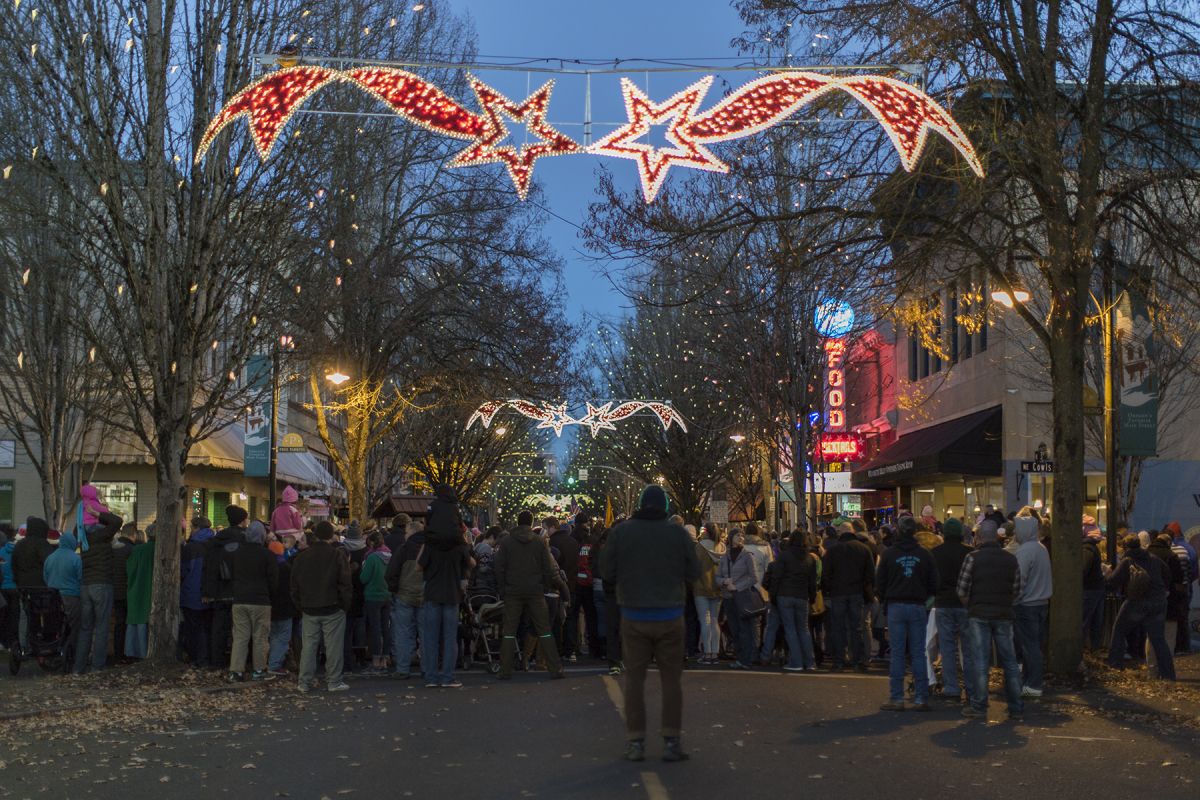 Third Street during the winter parade. Photo courtesy of the McMinnville Downtown Association
---
What makes McMinnville different?
Amenities
Third Street, McMinnville's historic main street, voted "The Best in the U.S. West of the Mississippi."
Our restaurants, wineries, and breweries are critically acclaimed.
We have a full-service community college, nationally recognized public school district, and private college.
Award winning full-service hospital and cancer center
Ease of living
In McMinnville, you'll find a lower cost of living than in nearby metropolitan cities with similar amenities.
Our utilities rates are some of the lowest in the state.
We have successful manufacturers, businesses, and organizations looking to hire a skilled workforce.
Community
McMinnville residents, businesses, and city officials collaborate together on city improvements.
There are associations, clubs, and groups to help you get involved.
McMinnville is home to many events, outdoor activities, and community gatherings.
Location
In McMinnville, residents are an hour from Portland, the Oregon Coast, and the state capital.
We have parks and trails to get people outside and engaged with the pristine beauty of the Pacific Northwest.
McMinnville is located in the heart of the agriculturally-rich Willamette Valley offering views of rolling hills lined with vineyards, hazelnut orchards, and more.
Authentic City Magazine
To help people understand what it means to live in McMinnville, we created the Authentic City Magazine. Read through to learn about our city, our community, some of our businesses, and why people in McMinnville love where they live.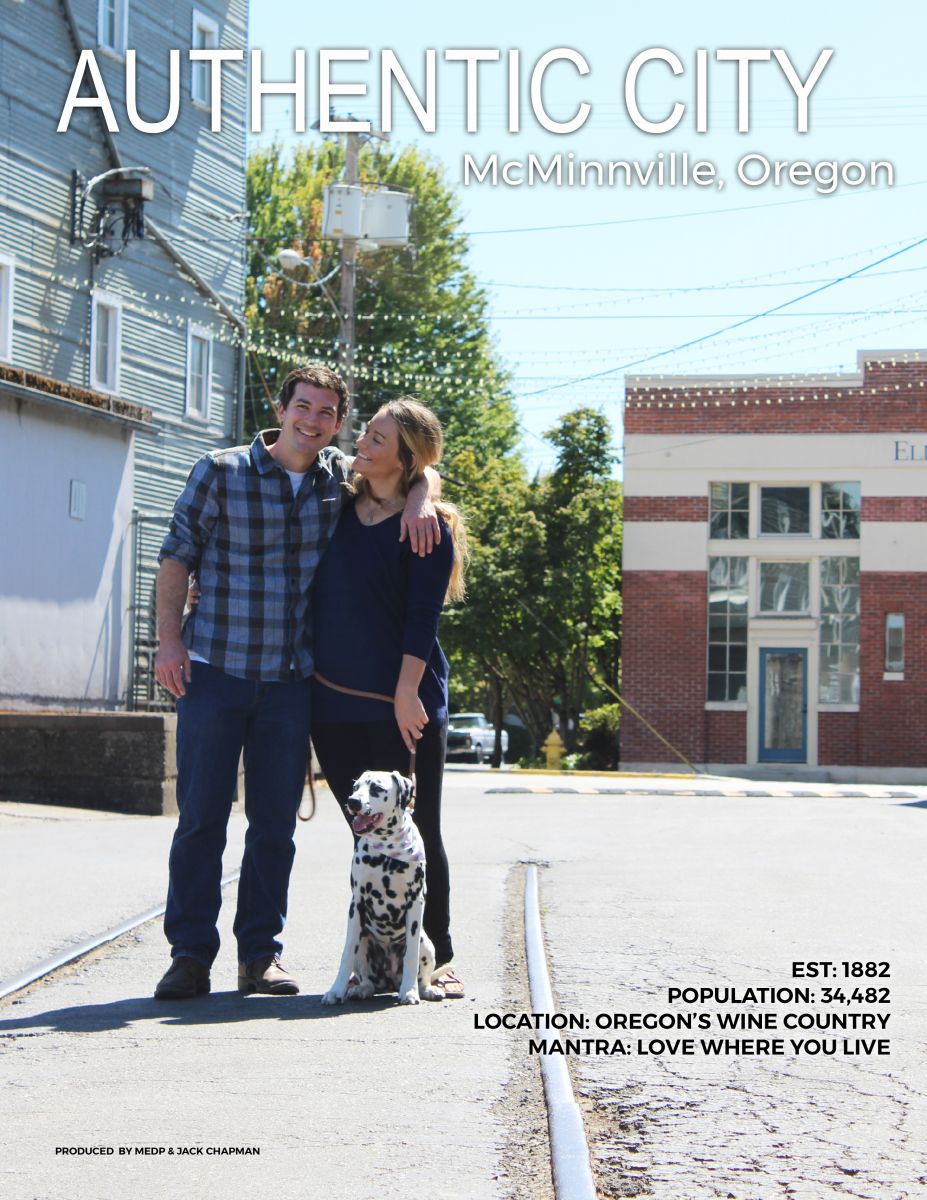 ---
"I love McMinnville. I love working here, I love living here, I love raising my children here. It has a great sense of community. We all pull together to make things happen and it's just a beautiful place to be."
– Brooke Anthony, Director of Hospitality, Walnut City WineWorks
Looking for more information? Give us a call at 503.474.6814