The Career Bound Program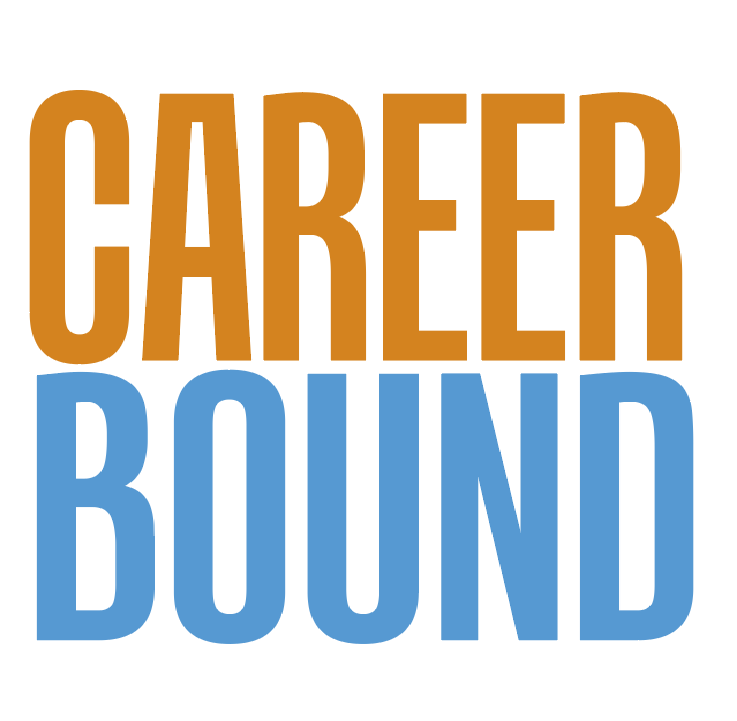 ---
*ANNOUNCEMENT:


MEDP receives youth development grant to offer Career Bound work experience internships to Yamhill County youth age 14-24 in Spring 2023. Interested in learning more?
Deadline to Submit Interest Forms is March 15, 2023. Program begins in April.
*Career Bound was piloted in 2019 for graduating high school seniors, the Spring 2023 program will encompass Yamhill County Youth age 14-24 and offer employers wage subsidy for participation through a grant from Future Ready Oregon Youth Development. This program is intended to run throughout Yamhill County in Spring 2023 (March-June).
If you would like more information, email:
Liz Knapp, Career Bound Spring 2023 Coordinator
Liz@McMinnvilleBusiness.com | 503-317-5504
---
---
The Career Bound Program connects youth with paid work experience internships at companies throughout Yamhill County.
The program expansion in 2023 specifically targets students from priority populations* interested in gaining essential workplace skills and exploring potential career paths throughout Yamhill County.

Apply to be a host site for this Spring
Apply to multiple positions with one application
Learn about the 2019 pilot year of the Career Bound Program
---



Interested in seeing how the 2020 Summer Program succeeded during Covid-19? Both our McMinnville WORKS (collegiate) and Career Bound (youth) programs merged into one program for the summer with Zoom and Live professional development and networking opportunities:
---
Host a Career Bound Intern
The Interest Form to be a Host Site for Spring 2023 (March-June) is Open! All businesses and organizations in Yamhill County are welcome to apply to be a part of the Career Bound Youth Internship Program.
Requirements to host a Career Bound position
Be able to hire a local youth at (at least) minimum wage.
Provide an employee willing to mentor the Career Bound participant
Help the Career Bound participant understand future career paths in your field/their position and reinforce their essential workplace skills training (provided by MEDP and our Career Bound Coordinator) while on the job.
MEDP takes care of...
Marketing all the internship positions
Receiving and organizing all applications
Facilitating the program including a pre-employment training conference and essential skills training throughout the program
Creating marketing materials about your organization and your hired youth to share the story of how we "grow our own" workforce in Yamhill County.
Career Bound positions can take shape as an internship, temporary job, or seasonal employment. The purpose of a Career Bound position is to help integrate youth age 14-24 into the workforce while exposing young people to career paths available, including those in the skilled trades. Career Bound is marketed specifically to youth in priority populations* throughout Yamhill County. Hosts will be interviewed for participation and receipt of the 15 grant funded wage subsidies offered for the Spring 2023 Program.
If you are interested in hiring a college-aged student to complete a project-based internship, please visit our McMinnville WORKS Internship Program page.
If you would like to compare both internship programs side by side, please view our Internship Program Comparison Chart.
---
Apply for a Career Bound Position
The Youth Interest Form for the Career Bound Spring 2023 Program is now Open!
Youth, ages 14-24 can complete the interest form to be considered for the available opportunities (see examples below). The Career Bound Spring 2023 program runs March-June with start and end dates varying by employer. The Career Bound program has a variety of positions available ranging from construction to fabrication, sales to caregiver, manufacturing to marketing and more.

This program gives participants the opportunity to gain valuable workplace skills training and get paid for a job with growth opportunities, all while connecting with local companies, other youth exploring work opportunities, and while learning professional skills from community leaders. Pre-Employment Training will be offered and additional Professional Development Workshops and networking activities will be offered over the course of the program.
Example lists:
2021 Internship Opportunities
2020 Internship List
Short Job Description, 2020
Job Search 101 Guide provides tips for job searches, interviews, resumes and more.
---
Curious about the Skilled Trades and positions in the Career Bound Program?
Meet our 2019 Career Bound Interns.
See what it's like to be a Level 1 Fabricator at Solid Form Fabrication in McMinnville, Oregon:
See what it's like to work in recycled rubber at Ultimate RB in McMinnville, Oregon:
See what it's like to work in construction at Cellar Ridge Construction in McMinnville, Oregon:
Learn what it's like to work in construction at Skyline Champion Homes in McMinnville, Oregon.
Learn more about how you can achieve financial and personal growth through these Career Ladders in the following Industries:
Career Ladder examples are based on local companies who offered positions to high school graduates in 2019.