NW UAV soars in McMinnville
Chris Harris is a Renaissance man – visionary, artist, and engineer. He has a keen eye on the latest technology focused on the ground and air security strategies. Owner of NW Unmanned Aerial Vehicles Propulsion Systems (NW UAV) , he is a leader in his field. NW UAV is one of the largest UAV propulsion system manufacturers in the U.S. The NW UAV campus houses a number of other businesses as well including RP Advanced (all environment accessories for the off road vehicles) and Rapid Manufacturing (additive manufacturing).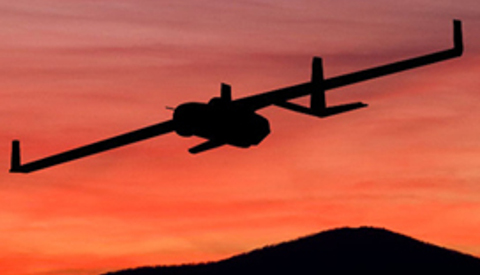 In 2011, NW UAV purchased a former RV retail site 28,000-plus square foot facility on 10 acres in McMinnville, Oregon. The McMinnville based manufacturer moved from a number of leased spaces located in Bunn's Village to the new facility. NW UAV, which has been in business since 2005, currently employs over 70 people in development, engineering, marketing, production, and sales.
"This new facility will give us room to spread our wings and take advantage of strategic growth opportunities," said Chris Harris who is the President and owner of the company.
Northwest UAV design and build cutting edge UAV engines, control systems and support products for Unmanned Aerial Vehicles. Two other divisions may be housed at the new location: RP Advanced Mobile Systems, which has developed the Strike Razor Tactical LT ATV and NW Rapid Manufacturing, which specializes in rapid production of parts using the Selective Laser Sintering. To learn more, visit www.nwuav.com.
In 2011, MEDP recognized Mr. Harris as the Manufacturing Leader of Year. And again, NW UAV was recognized as Manufacturer of the Year in 2012.
Company Profile:
Current employment at 60 (2014)
Facility purchase in 2011
MEDP Manufacturer of the Year (2011)
MEDP Manufacturing Leader of the Year (2010)
Growth Stats:
60 local jobs retained
Purchased 28,000 sq. ft. building on 10 acres
Resources used by NW UAV:
McMinnville Economic Development Partnership
Governor's Strategic Fund
Employer Workforce Training Funds
Yamhill County Economic Development Fund
Pacific Northwest Defense Fund