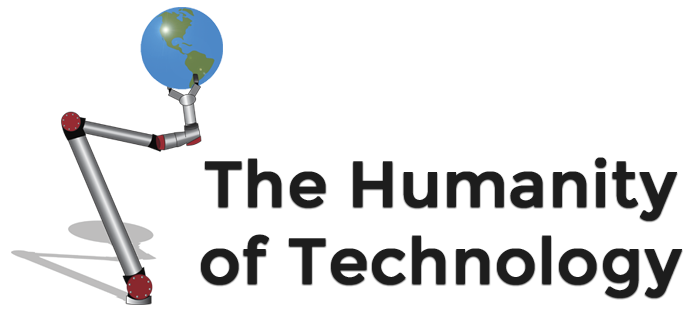 May 2, 2018
3:30pm - 6:00pm
Linfield College - Ice Auditorium
900 SE Baker St
McMinnville, OR 97128
An interactive panel of tech experts answering big questions about the future of technology in our community and the world.
MEDP is excited to partner with Linfield College to bring together individuals immersed in technology to speak on our theme, The Humanity of Technology. The panel will take a futurist look into what we can expect from the technology tsunami between now and 2050. With questions addressing how as a citizen, consumer, and a community we can plan for the future and how we remain responsible citizens, adapting and making thoughtful choices in a transformed world. Come prepared to ask questions, visualize an automated world, and examine the implications of A.I., automation, and more.
Students and educators: Free with valid ID, (please register for attendance)
General admission: $10:00, please register in advance.
REGISTER NOW TO SAVE YOUR SPOT!
There will be a Tech Bytes event following the panel.
---
Skip Newberry
President & CEO
Technology Association
of Oregon

Panelist Bio

Skip is a frequent speaker on technology trends and topics, economic development, public-private partnerships and civic innovation. Before joining the TAO, Skip served as an economic development policy advisor to Portland Mayor Sam Adams, where he helped create Portland's first comprehensive economic development strategy in 16 years, recognizing software as a key industry cluster. While at the City of Portland, Skip's projects included the adoption of the nation's first open source software procurement policy at the municipal level, an award-winning regional open data initiative and the development of resources to support entrepreneurship, like the Portland Seed Fund. Previously, Skip was a corporate and IP attorney and entrepreneur. Skip is the Chairman of the Board of Directors of TECNA, Technology Councils of North America, which is a global network of technology and entrepreneurship associations, and he serves on advisory boards for Wells Fargo and Worksystems, Inc. Skip is also a 2012 recipient of the Portland Business Journal's 40 Under 40 award. When he's not working on behalf of the region's tech industry, Skip enjoys exploring the Pacific Northwest with his family.

John Tapogna
President
ECONorthwest

Panelist Bio

John Tapogna is President of ECONorthwest and oversees the firm's overall business strategy and operations. Since his arrival at ECONorthwest in 1997, Tapogna has built practices in education, healthcare, human service, and tax policy. In education, he has directed evaluations of dropout prevention programs, the impacts of small class sizes, and the efficacy of small schools for clients like the Chalkboard Project, Washington's League of Education Voters and Seattle Public Schools. He has also overseen the development of award-winning software tools in eight states that help low-income families, seniors, people with disabilities and veterans understand their eligibility for safety-net programs.
Robin Fahy
Software Development
Self-Driving Technology

Panelist Bio

Robin Fahy completed his B.A at Linfield in 2015 and moved to the SF Bay Area to wrangle geographic data at Apple Maps. In 2016, he switched into systems engineering of autonomous vehicle technology, contributing to efforts in safety testing, regulatory compliance, and launch readiness planning. Outside of work he dwells in San Francisco where he enjoys trail running, electronic music, and reading Mcsweeny's.

Brian Feucht
Chief Revenue Officer
Predicta

Panelist Bio

Brian brings to Predicta 20 years of business solutions leadership experience. Prior to Predicta, Brian was a Partner at Unique Wire, a provider of intellectual property development, where he oversaw the company's global growth and operations. Earlier in his career Brian served as an Executive in a variety of software and consumer electronics companies. Brian also serves on the board and is an advisor to a number of privately held consumer products companies.

Achmat Jappie
Financial Analyst
Apptio

Achmat was born in Port Elizabeth, South Africa and moved to the U.S. at six. He later moved to Portland where he has spent the majority of his life. After completing his undergrad at Linfield College he moved to Seattle, where upon completing a successful internship, he began working at Amazon. He is currently a Financial Analyst at Apptio supporting the Corporate Development and Strategy aspects of the business. Previously he worked at Amazon as part of the Finance Rotation Program. He also briefly worked at Pitchbook Data focusing on Venture Capital. During his spare time he enjoys playng Fortnite, hanging out with family and friends, and reading.
---
DETAILS
Time:
3:30 pm Check-in
4:00 pm Program Begins
6:00 pm Tech Byte Networking Social
Location:
Linfield College - Ice Auditorium
Cost:
Students and Educators: Free with Valid I.D., please register for attendance.
General Admission: $10
---
CONTACT:
Heather Hadley Blank
Program Manager
McMinnville Economic Development Partnership
phone: 503-434-7449
email: heather@mcminnvillebusiness.com
---
Tech Bytes
Presented by:

Join us after the Humanity of Technology Tech Panel for Tech Bytes - a networking social event in Linfield's Jonasson Hall. Meet the panelist, continue discussing the topics, and get connected with the technology community. Appetizers and beverages will be available.
Enjoy local beverages from:
- Allegory Brewing
- Walnut City WineWorks
- Carlton Cyderworks
---

As part of MEDP's commitment to nurturing technology and innovation in manufacturing, MEDP is proud to present our first Tech Terroir event. Our Tech Terroir initiative aims to grow tech in Oregon's wine country by highlighting the creative networks, technical expertise, and collaborative spirit of the emerging tech industry in Yamhill County. Want to learn more? Contact us today!