MEDP Announces Goal of 1,500 Jobs in 15 Years
Mar 2, 2017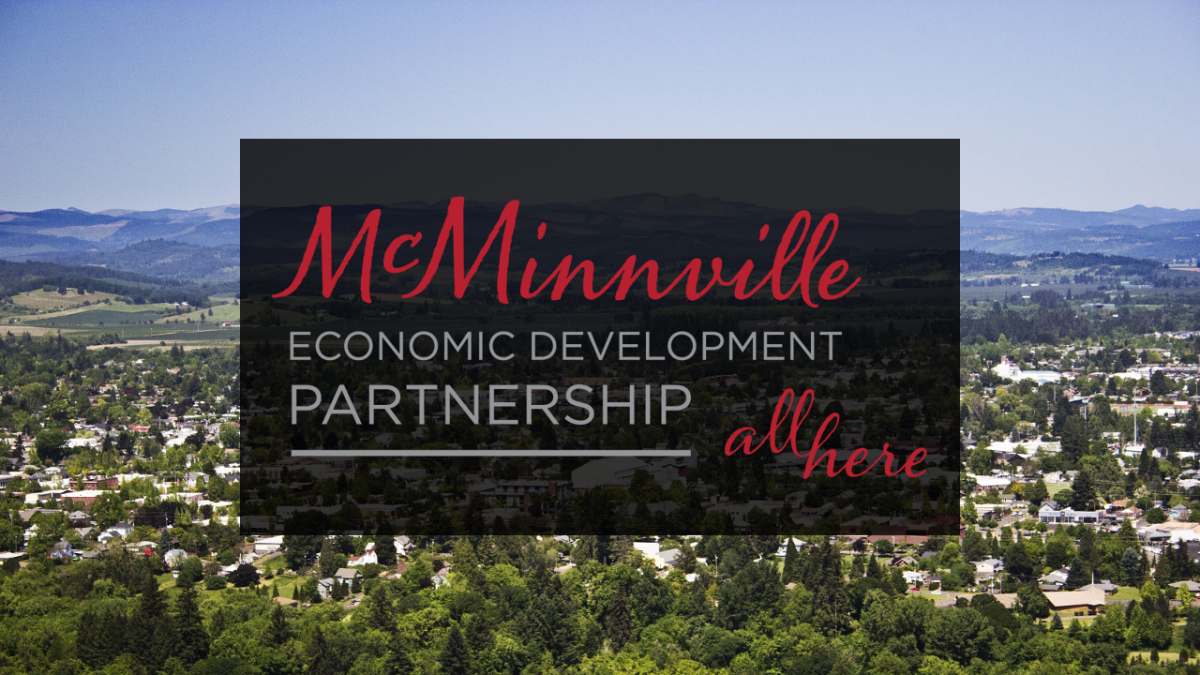 (MCMINNVILLE, OR) - The McMinnville Economic Development Partnership (MEDP) announces an organizational goal of 1,500 new, family-wage jobs in advanced manufacturing over the next 15 years. This goal is in conjunction with the City of McMinnville's sesquicentennial (150th anniversary) of the city being created which will occur in 2032. To complete this goal, MEDP is also announcing the launch of its 1500 in 15 campaign, Tech Terroir: Growing Tech in Oregon's Wine Country.
During a recent strategic review, MEDP decided on the goal of 1,500 in 15 as a marker to better quantify the organization's economic development aspirations. The goal is also a nod to MEDP's partner, McMinnville Industrial Promotion (MIP) and its successful 9 in '69 campaign where nine different industrial projects broke ground in McMinnville in 1969 thanks to MIP and the community's efforts.
MEDP defines advanced manufacturing as a business that utilizes and promotes emerging technologies and implements those innovations into their process. Advanced manufacturing jobs tend to require a higher skills level and have a higher pay grade than traditional manufacturing jobs. Along with the 1,500 advanced manufacturing jobs, MEDP hopes that these jobs will come in the form of a diverse range of industries to create a more robust manufacturing portfolio that can strengthen McMinnville's overall economic vitality.
While promoting advanced manufacturing jobs, MEDP will also be actively recruiting businesses from the technology sector. Tech Terroir: Growing Tech in Oregon's Wine Country is designed to promote the growth of technology focused industries in the McMinnville area. With an existing base of advanced tech companies including AP Tech, Excel Tech, Meggitt, NWUAV, NW Rapid Mfg., Phenix Solutions, Pacific Pattern Tech, Precision Analytical, Predicta, TTR an Avalara Company, Unique Wire, and more, MEDP is confident that more companies can find success here. According to MEDP Executive Director, Jody Christensen, "With access to talent, competitive assets, and innovative connections, we believe that we have a compelling story to tell."
The term "terroir" refers to the flavor and taste characteristic that is given to a wine depending on the soil from which it's grown and the environment where it is produced. Much like Oregon's success in producing distinctive and successful wines due to the soil and environment, MEDP believes that McMinnville has the perfect environment to grow companies embracing groundbreaking innovation and new technology.
For more information on Workforce and Jobs in McMinnville, visit here.