Elk Creek Forest Products relocates to McMinnville to meet growing industry demands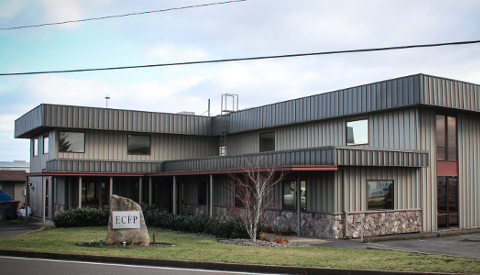 Oregon based Elk Creek Forest Products has purchased 19.6 acres and over 90,000 sq. ft. of office and warehouse space at 2700 Orchard Avenue in the McMinnville Industrial Park in December 2013. The company consolidated its distribution yard located in Independence, Oregon with its administration and sales teams in McMinnville.
The site is the former Forest Grove Lumber location. In early 2012, local businessman Denny Elmer purchased 5 acres with over 18,000 sq. ft. warehouse space and eight wood drying kilns for his expanded business under his company Craftmark. The Elk Creek Forest Products purchase was for the remaining property at the site.
Elk Creek Forest Products is a full service distribution business of high quality lumber from many of the Northwest's finest sawmills. The product line includes yard stock units to custom cuts and treating. They sell green framing lumber and plywood to seasoned timbers to Coredry® products.
"We worked with the Elk Creek team for some time. They are primed for growth and we are delighted to see what the future holds for this great company," stated the McMinnville Economic Development Partnership's Executive Director Jody Christensen.
Company Profile:
Current employment at 52 (2016)
Growth Stats Since Relocating:
43 local jobs added
Purchased 90,000 sq. ft. building on 19.6 acres in 2013
Resources used by Elk Creek:
McMinnville Economic Development Partnership
McMinnville Industrial Promotions
Yamhill County Economic Development Fund