MEDP Officially Becomes an Independent Organization
Jan 18, 2018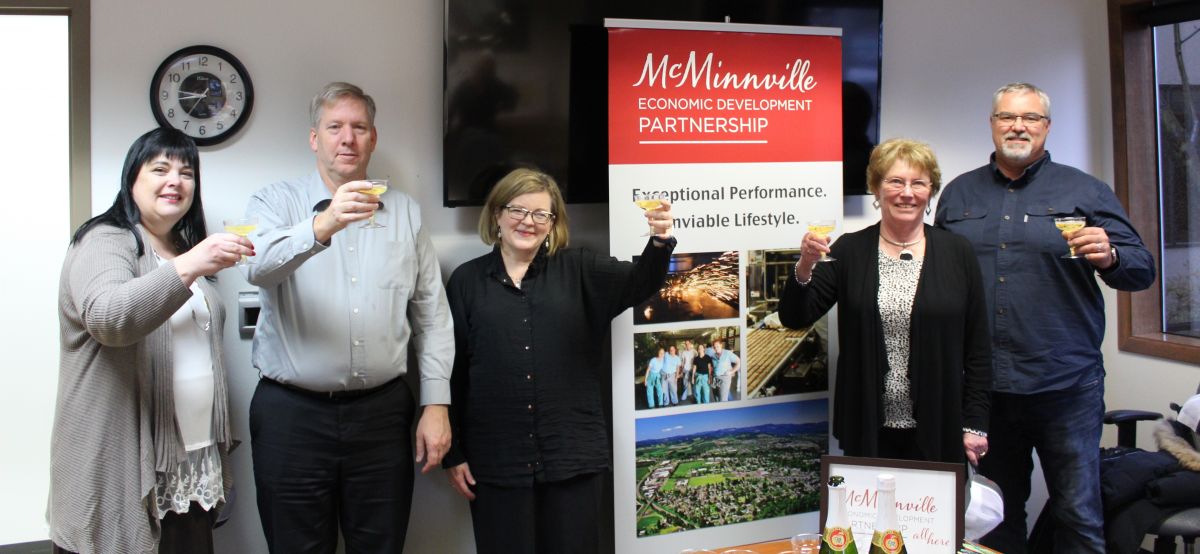 (MCMINNVILLE, OR) - On January 11, 2018 the McMinnville Economic Development Partnership (MEDP) officially became an independent organization. For the past 11 years MEDP has functioned as a committee under the McMinnville Area Chamber of Commerce. After several months of planning, MEDP was incorporated as an independent organization at their first board meeting.
Upon incorporation, the board formed with the three appointed representatives from funding partners. John Dietz of McMinnville Water and Light, Carol Granger of McMinnville Industrial Promotions, and Heather Richards of the City of McMinnville formed the board. The board then appointed Kelly McDonald as the Community at Large Member and elected Chris McLaran to represent the Chamber.
The MEDP Board then elected officers including Board Chair Kelly McDonald, Board Vice Chair Heather Richards, and Secretary/Treasurer Carol Granger. MEDP is now incorporated as a 501 C (6) defined as a nonprofit association which helps businesses advance within a geographic area or industry.
MEDP Executive Director Jody Christensen commented on the incorporation stating, "This step for MEDP is critical as we move forward on our goal to be more responsive to our business community's needs and growth opportunities. We will be able to now access unique funding and program development partnerships." MEDP's three pillars, McMinnville | MADE, McMinnville | WORKS, and McMinnville | SITES, lead their work to develop programs and strategies that benefit the McMinnville business community through advanced manufacturing, workforce development, property knowledge, and more.