MEDP Spark - "More than meets the eye": The McMinnville WORKS Internship Program
Jul 13, 2017
MEDP Spark, Volume 2, Issue 7 -- July 2017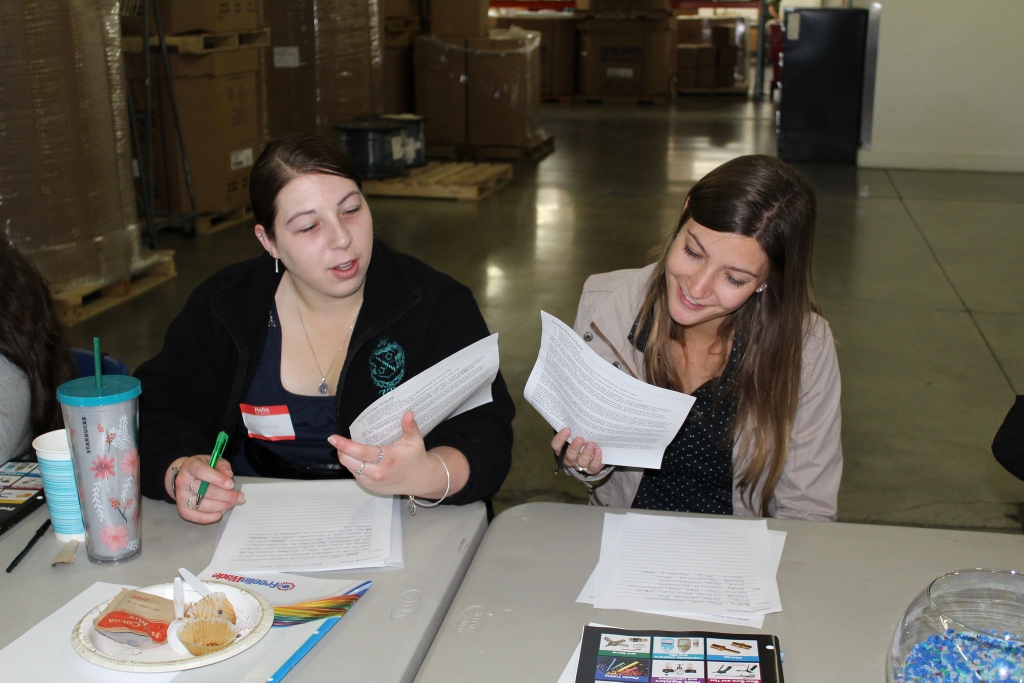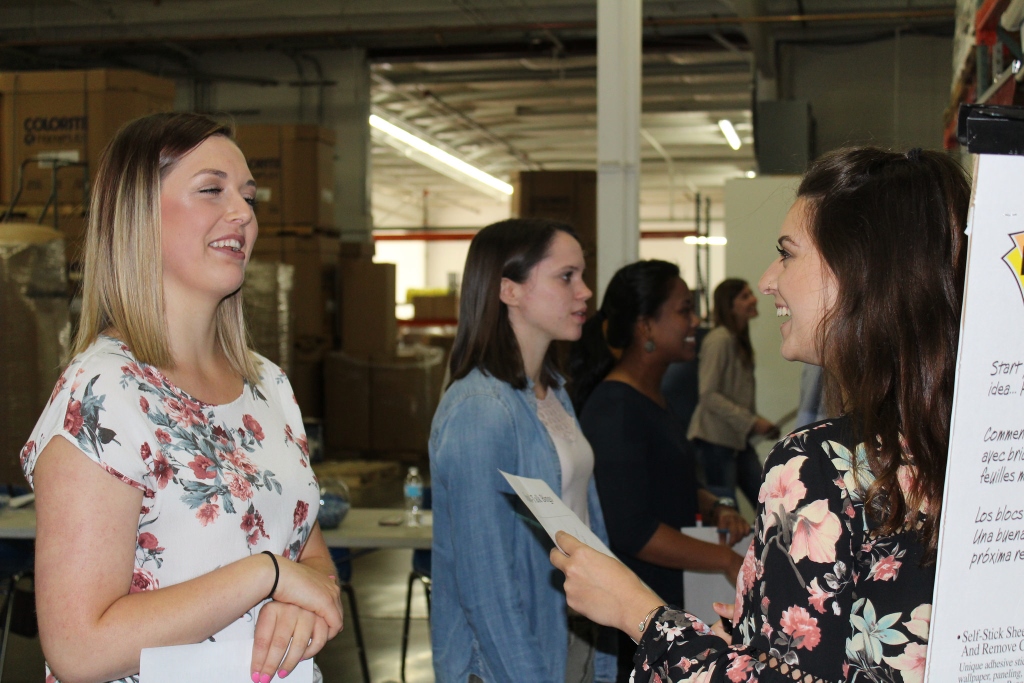 Interns from the McMinnville WORKS Internship Program attend a Workplace Expectations Professional Development Workshop
In a stuffy basement room housed in the Yamhill County Clerk's office, County Clerk Brian Van Bergen explains how and why public records are logged the way they are. Massive steel-bound books line the walls, as fifteen young professionals, including myself, crane our necks to get a better glimpse at documents upon documents of history. Brian talks about former landowners with the utmost reverence; his passion is palpable. With the county clerk's office handling everything from counting votes for elections, to passports, to maintaining documentation that spans years, there's a lot to cover. I'm amongst a group of young professionals who have been brought together under one program and are breathing it all in. After learning about civic service and seeing it in action, we all step out into a bright morning to take a tour of the history of McMinnville's downtown Third Street.
So, who am I and who are these young professionals? My name is Jack Chapman and I am the McMinnville WORKS Internship Coordinator at MEDP (McMinnville Economic Development Partnership). On June 12, 2017, 15 young professionals began their internships at 13 local area businesses through the McMinnville WORKS Internship Program. The WORKS Program is coordinated by MEDP who finds local businesses who are looking for young talent to take on project based internships. What sets the WORKS Program apart however, is that these interns will not just benefit from on-the-job training. Rather, the interns will be fully engaged in the community through Professional Development Workshops and company tours, all supported by local professionals. While McMinnville is often considered 'small' or 'remote' by outsiders, in many ways these aspects serve as advantages. MEDP created the WORKS Program with a 'Grow Our Own' approach to workforce recruitment, meaning the program capitalizes on building and sustaining young talent by exposing them to just some of the opportunities available in our community. These measures have not gone unnoticed, as the WORKS Program has received several awards and has been recognized as a model framework for other municipalities seeking to establish a similar model.
For many of the WORKS Interns, including myself, the program marks our first internship experience. Unlike most internships, the WORKS Program is designed to better connect interns to McMinnville. By doing so, we can begin to realize the opportunities available in our own backyard. The local and communal aspect has already been realized by Hayley Dolfay, a Marketing Intern at SwedeMom: "Working at SwedeMom has felt more authentic than I imagine working for a big corporation would. It's changed my perspective and created a curiosity."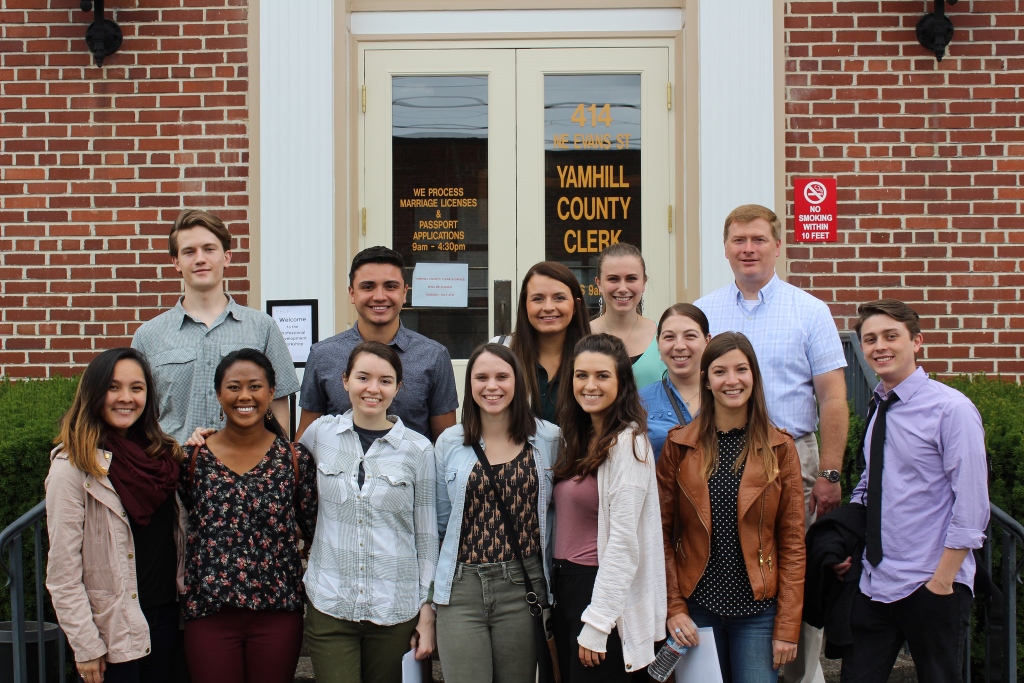 WORKS Interns at the Yamhill County Clerks Office
All of the interns are involved in a 9-week, project-based internship designed to build skills, practical knowledge, and enhance professional development. While the skill building and practical knowledge are primarily provided by the Host Sites and the assigned project, the professional development is accomplished through weekly workshops hosted by local business leaders. One intern, Wyatt Bellville, a Mechanical Engineering Intern at Solid Form Fabrication cited the benefits: "The Professional Development Workshops have been very helpful. The inclusion of local businesses and professionals has shown me how involved the local community is and how holistic the WORKS Program is." By including local companies and professionals, interns are exposed to the opportunity available right here in McMinnville.
Back on the tour with Brian and the WORKS interns, stories flow as paths cross with historic buildings and bright storefront displays. Some stories are simple tips such as one intern pointing at Harvest Fresh and firmly stating: "This place has the best sandwiches" while others are more relevant to work. "Up those stairs and to the left is where my marketing internship is." says Lauren Anderson, Editorial and Marketing Intern at Suite 4. Brian continues along Third Street until we arrive at the famous Ben Franklin statue situated outside of US Bank on the corner of Third and Davis. While the interns attempt to take a picture, Brian is approached by a colleague. It is in this moment that we recognized how close-knit of a community this is—one where professional and personal connections are closely intertwined. Whether it's the industrial park or walking around downtown, this is a community where people and relationships thrive.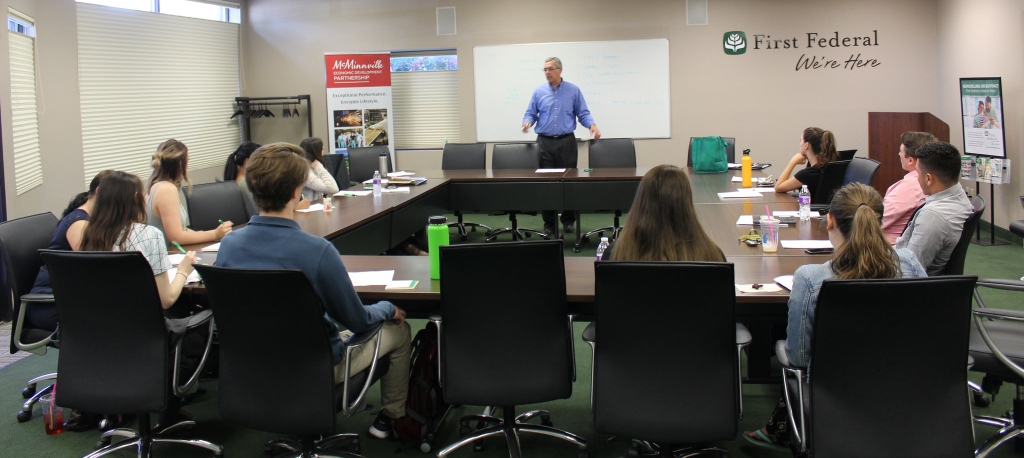 WORKS Interns learn about finance from local business leaders
It's clear to see that the phrase 'more than meets the eye' is right on in describing the way of life here. Now, usually I would consider 'more than meets the eye' to be a euphemistic statement for a town that doesn't have a lot to offer. In McMinnville's case, however, this phrase transforms from a banal idiomatic expression to something that is realized day in and day out. It's safe to say this attitude has been reflected not only personally, but by the interns as well. Take Newberg native, Lauren Anderson, who upon starting her internship reflected: "All of Third Street, I never knew it existed before. Coming from Newberg, I never gave McMinnville a second look, I thought they were just our high school rivals." The downtown isn't the only thing catching everyone by surprise. Personally, from just the past two months I've come to understand that the McMinnville Community has so much to offer that I never knew of with so many local companies creating world class products right here in McMinnville that I had never heard of.
With four more weeks until the end of the official 2017 McMinnville WORKS Internship Program there is still a lot to be discovered within these city limits. Through the support of local companies, business leaders, and community stakeholders, the WORKS program creates results for the interns, the companies, and the community.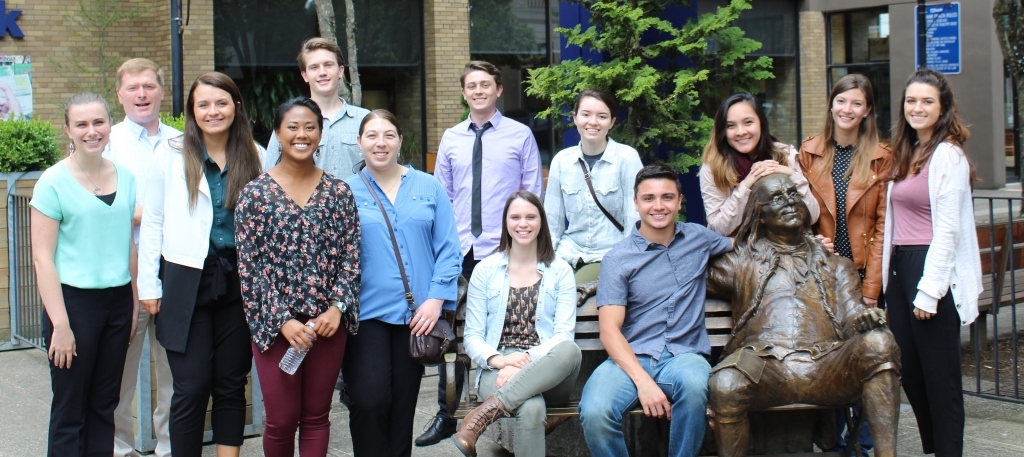 Jack Chapman is the McMinnville WORKS Internship Coordinator for the McMinnville Economic Development Partnership during the summer of 2017. A recent graduate from Linfield College, with a Business Management major and minors in Spanish and Sport Management, he thrives on facilitating and helping others find success.
MEDP would like to thank the 13 host companies/organizations participating in this year's McMinnville WORKS Internship Program: AP Tech, Chehalem Valley Dance Academy, the City of McMinnville, McMinnville Water & Light, MEDP, Meggitt Polymers & Composites, OnlineNW, Solid Form Fabrication, Suite 4, SwedeMom, Willamette Valley Medical Center, and Yamhill County Clerk.
We would also like to thank all the companies and professionals assisting with the Professional Development Workshops and lending their time to speak with the 2017 interns. To learn more about the program and to be updated on the WORKS 2017 timeline, please email Jack Chapman at intern@mcminnvillebusiness.com.