Precision Analytical: Changing Hormone Testing
Learn about a biotech company in McMinnville, Oregon that has created a test that changes the way patients are diagnosed.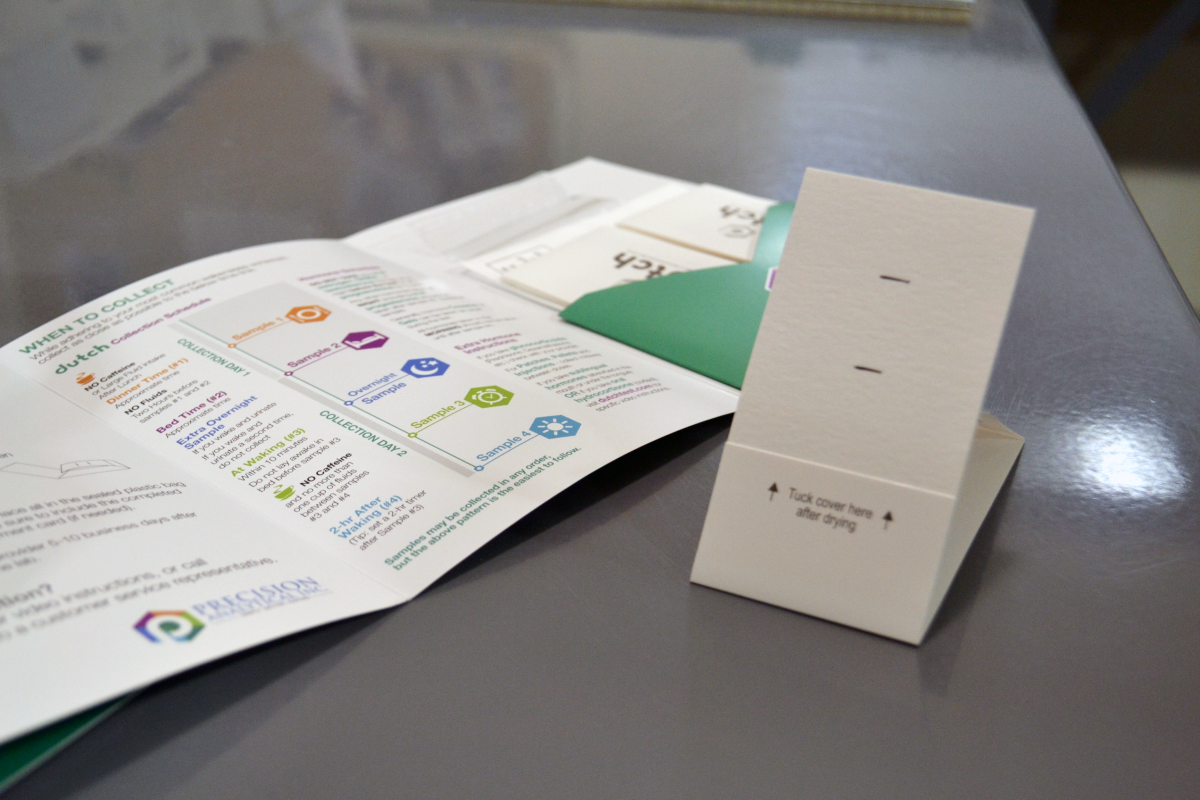 A sample of Precision Analytical's DUTCH Test.
Resources Used by Precision Analytical
McMinnville Economic Development Partnership
Business Oregon Loan Program
Host of the McMinnville WORKS Internship Program - 2014
Oregon Manufacturing Extension Partnership
Business Oregon
Company Stats
Purchased Facility (2018)
36 Employees (2017)
Leased Facility in McMinnville (2012)
Simply Better Testing:
Precision Analytical began due to a combination of timing, experience, and ingenuity. Mark Newman leased the building that would become Precision Analytical's laboratory with Vice President of the company, Andy Tyssen in 2012. Newman came from a background in urine hormone testing and after years of experience in labs that gave him a different perspective on blood, urine, and saliva testing, he was ready to begin a testing lab of his own.
Newman utilized his unique perspective by creating a better tool that would provide a more convenient way to test hormones compared to traditional tests. Newman, with the help of talented physicians, developed the DUTCH test which stands for Dried Urine Test for Comprehensive Hormones. The DUTCH test aims to provide reasons behind a patient's flux in hormones. Understanding these fluxes helps change the way that patients are treated by not just treating a symptom, but providing the necessary information to treat why a symptom is happening. Watch Precision Analytical's video below to learn a more detailed explanation of how the DUTCH test is different.
After the closure of BASi Northwest Labs, Newman knew he had the perfect opportunity. The lab was leased with equipment that was for sale, which Newman says was a huge benefit, and McMinnville, Oregon provided the perfect location with a good community and Newman having family ties in the city. To purchase the lab and get the business going, Newman and Tyssen were able to utilize a loan through one of Business Oregon's programs.
After five years of business, Precision Analytical has grown from two employees to over 35. As Newman says, "We want to focus on doing what we do with excellence." Growth is not as important to Newman and his team as providing the best possible product to help people with their health. The applications of the DUTCH test are still being discovered. While one of Precision Analytical's main clients is individuals going through menopause, the test has also shown to be useful for professional athletes, patients with depression, and more.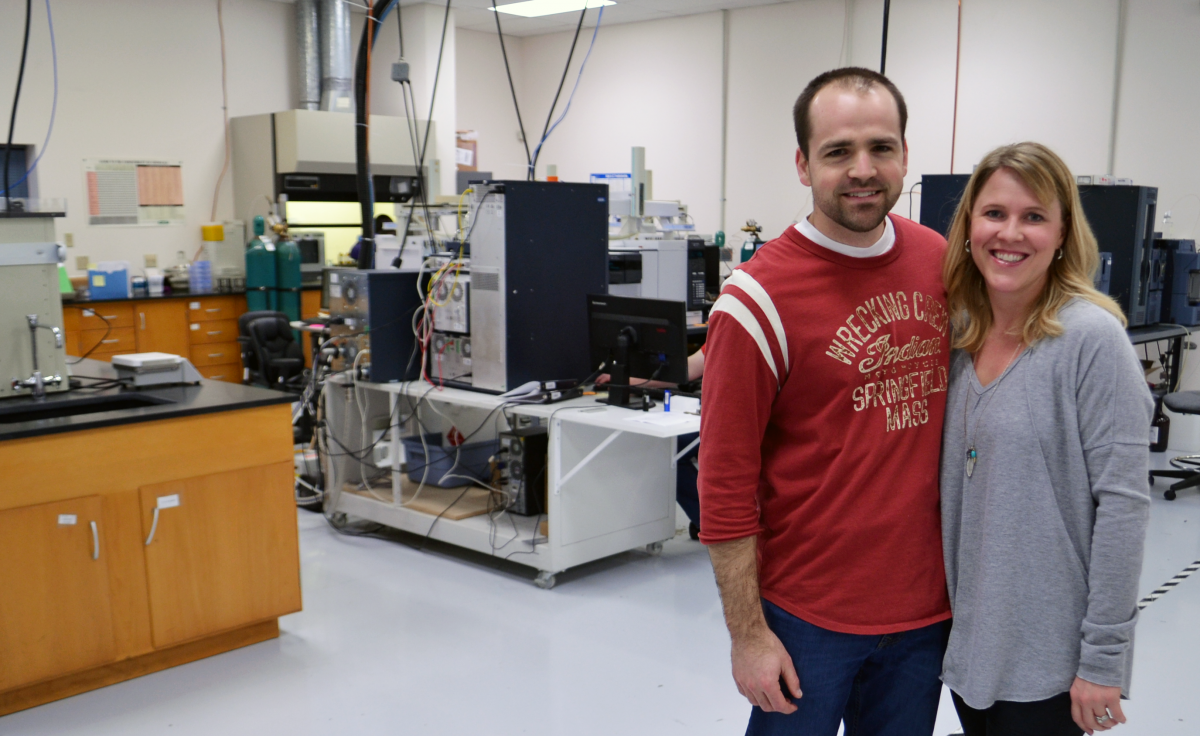 Mark Newman stands with his wife in the Precision Analytical lab.
Because the Precision Analytical test tells more about a patient than other hormone tests are able to, Precision Analytical's staff is specialized in their craft, or as Newman says, "What we do is weird enough that we're mainly looking for smart people." When tests are sent to doctors, they are given instructions on how to read the results including video tutorials. The company also employees doctors so that test results can be better described and explained to medical staff.
Newman always keeps one thing in mind: "At the end of the day, at the end of every sample, there's a story of somebody's life that, sometimes, is dramatically changed." Due to how the DUTCH test can read how hormones are acting in the body, it means that at times, a lifestyle change may be more effective at treating a patient than a prescription. "We're able to identify the minutiae of what's going on in the body and give them better, sustainable, solutions."
As Precision Analytical continues its path of growth and releases new uses for its products as well as supplementary tests, Newman describes the journey as: "holding on to the tail of a tiger."
Learn more about Precision Analytical at www.dutchtest.com
To read more, see our newsletter:
MEDP Spark - McMinnville's Precision Analytical: Testing the Why