Applications to Become a 2019 McMinnville WORKS Intern Open January 7, 2019
Jan 3, 2019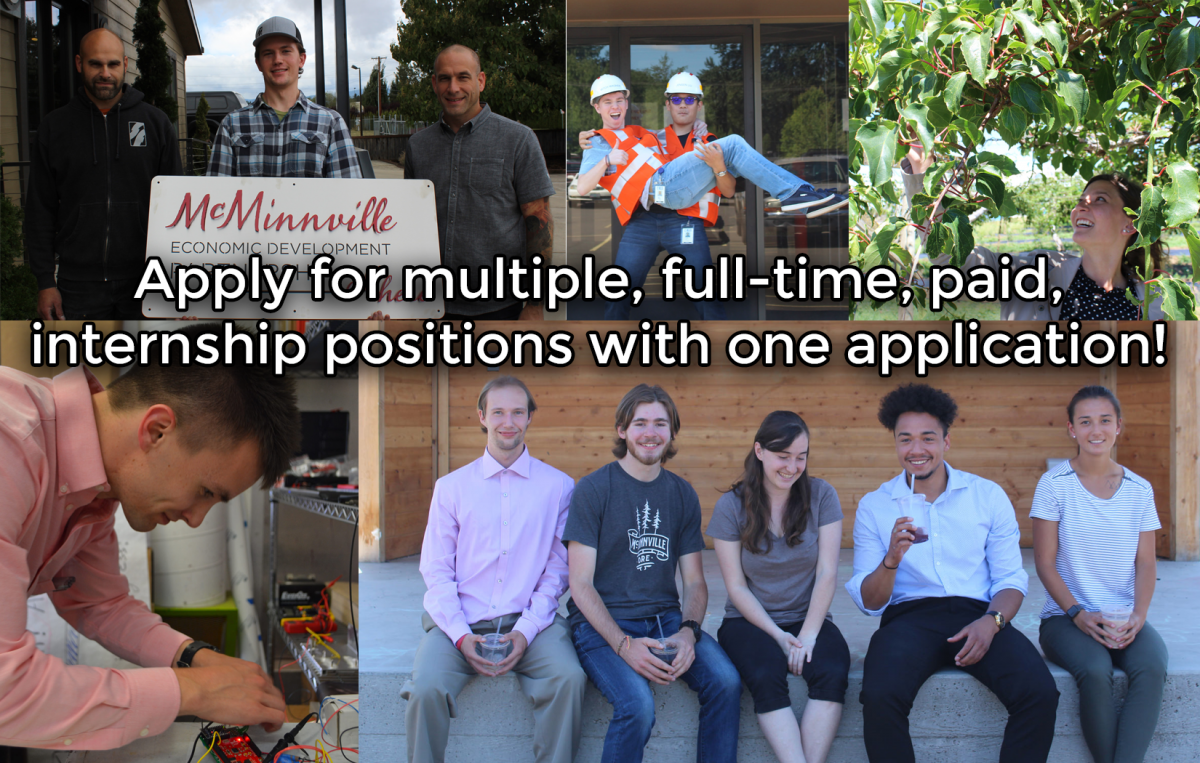 (MCMINNVILLE, OR) - In its seventh year, the McMinnville WORKS Internship Program Application opens on January 7, 2019 on the McMinnville Economic Development Partnership's (MEDP) website. Currently, 17 different companies and organizations throughout McMinnville and the surrounding area have 20 paid internship positions available in a variety of disciplines for the 2019 Summer Internship Program.
The McMinnville WORKS Internship Program is organized by MEDP. Companies and organizations in the McMinnville area sign up to host an intern through the program. MEDP then collects applications and sends qualified candidates to the participating companies. Companies use their own hiring process to hire the intern. All positions are paid, full-time, and last 9-weeks from June 10 to August 9, 2019.
All applications for the program are collected on MEDP's website at www.McMinnvilleBusiness.com/works. MEDP encourages anyone looking to gain career experience in McMinnville to apply. Past interns have included recent high school graduates, college students, young professionals, and individuals looking to change their career path. There is no age range to apply, but MEDP does ask applicants be 16+.
During the 9-week summer program, interns attend weekly Professional Development Workshops where they learn professional skills from community and business leaders. Interns are also able to network with like-minded peers in the intern cohort and with a variety of businesses. Professional Development Workshop topics range from finance to marketing yourself, to workplace expectations, project management and more.
Applicants are able to indicate areas of career interest on their application on MEDP's website. This year available internship positions include civil engineering, data entry, hospitality, communications, event planning, project management, electrical engineering, marketing, and more.
2018 McMinnville Water & Light Intern, Aimee Bruner said of the program. "The McMinnville WORKS Internship Program is for anyone looking for an internship, but instead of just providing them with a job, it provides them with a family. Thanks to the program, I was able to make several new friends and build new connections in the workforce. The program helps you whenever you need advice, but also gives you the independence to experience what it is like to have the responsibility of a full-time job."
The application is open from January 7 to February 15, 2019. Apply online at www.McMinnvilleBusiness.com/works