McMinnville Sees Exciting Developments in the Industrial District
Oct 28, 2020
(MCMINNVILLE, OR) - McMinnville Economic Development Partnership in collaboration with McMinnville Industrial Promotions and the City of McMinnville held a ribbon cutting ceremony to celebrate the extension of Colvin Ct. in the city's Industrial District. Casteel Custom Bottling, who is expanding and building a new facility off of Covlin Ct, had a ceremonial groundbreaking in conjunction with the ribbon cutting ceremony.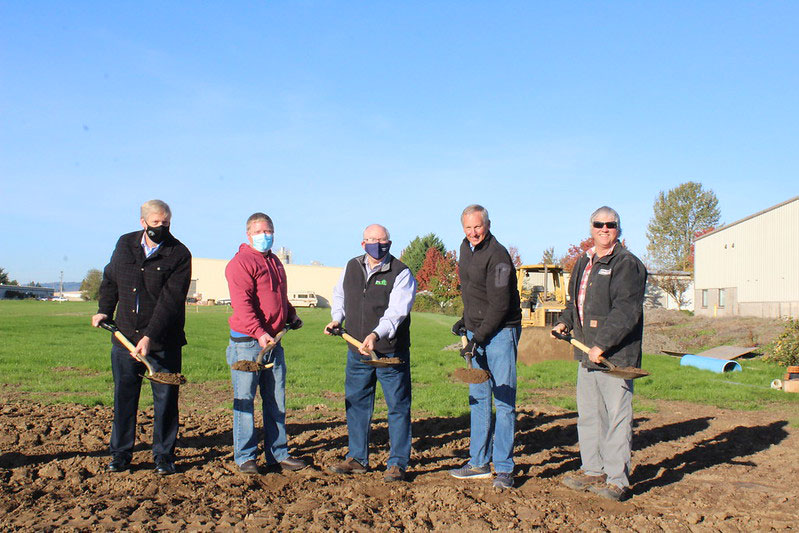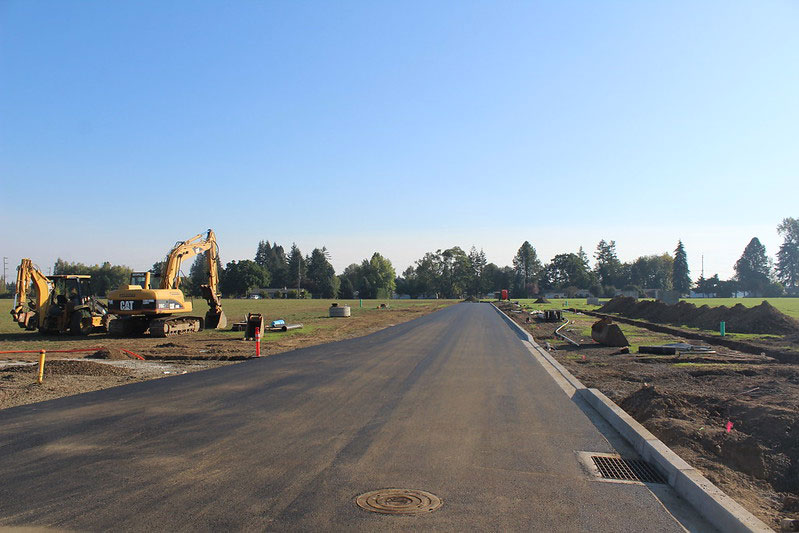 The 440ft road extension, made possible by McMinnville Industrial Promotions, allows for greater access and further development of Opportunity Zone properties located in the South East section of the McMinnville Industrial District, including the 28 acre Rivergate Development. Mayor Scott Hill, City Manager Jeff Towery, Jon Casteel of Casteel Custom Bottling, and Troy Haworth of Haworth Inc. along with board representatives from McMinnville Industrial Promotions and McMinnville Economic Development Partnership were in attendance.
Jon Casteel noted "Since I started Casteel Custom Bottling 13 years ago it has always been my goal to one day own my own building. It really is like a dream come true for me, my family, and employees here at CCB to finally have a permanent home for my business. I am very grateful to all of my clients for their support and to all my employees for all their hard work in making this possible. Also a big thanks to Doug Hurl and all the folks at MIP, and Troy Haworth and everyone at Haworth INC. for working with me to make it happen!"
Haworth Inc. will be constructing the brand new 20,000 square foot, Casteel Custom Bottling facility. Haworth was recently honored with the Project of the Year Award from the Oregon Chapter of American Public Works for their work on the Yamhill County Public Works Facility here in McMinnville.
Scott Cooper, the Executive Director of McMinnville Economic Development Partnership said, "It's the culmination of many organizations, people and projects over time that make a big difference in economic development. This is a terrific example of just that, the efforts of McMinnville Industrial Promotions, McMinnville Water & Light, the City of McMinnville, and the local business community coming together to make projects happen."
Additional Information about Site Opportunities in McMinnville can be found at www.mcminnvillebusiness.com/site-selection