MEDP Receives International Award for Monthly Newsletter
Oct 4, 2017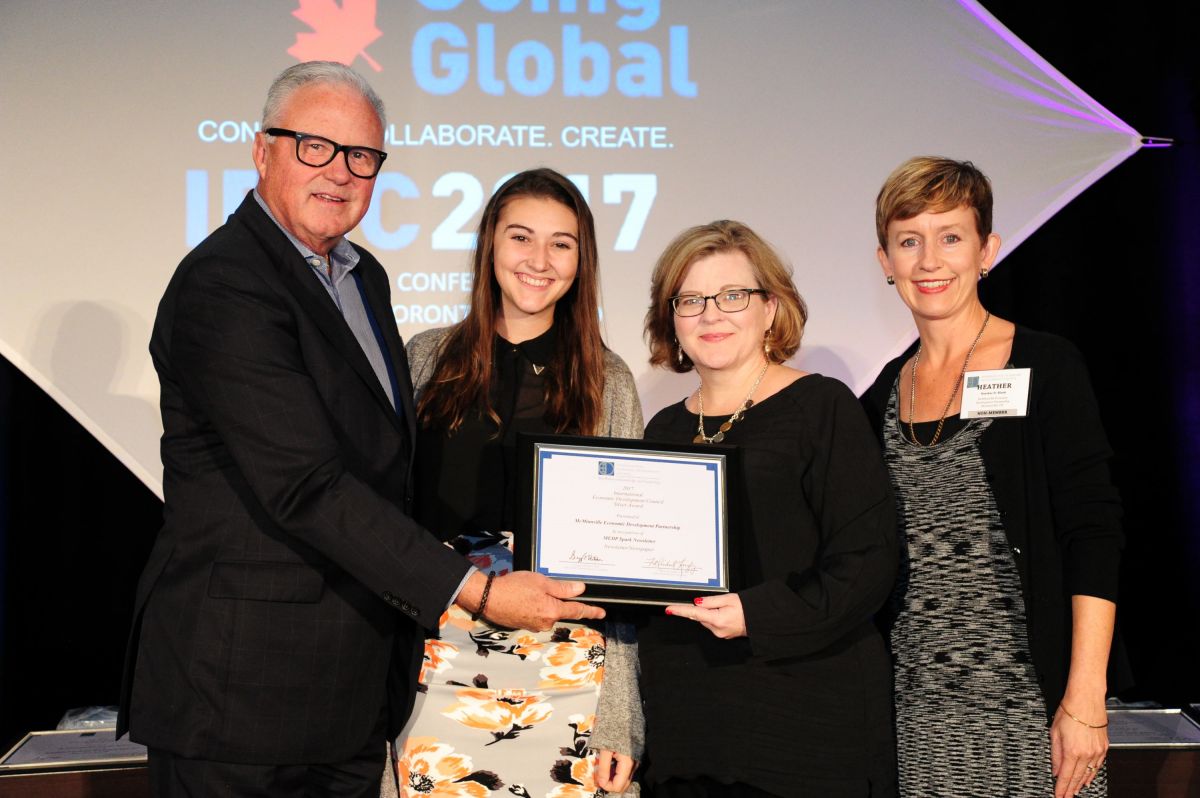 (MCMINNVILLE, OR) - On Tuesday, September 19, 2017 the McMinnville Economic Development Partnership (MEDP) received a silver award for their monthly newsletter, the MEDP Spark, from the International Economic Development Council (IEDC).
The IEDC is a non-profit, non-partisan membership organization who serves economic developers around the world. The annual IEDC Awards were created to distinguish the world's best economic development programs. The marketing award recognizes the effectiveness of the materials, innovation and creativity, quality, and the contribution it makes to the economic development profession.
The MEDP Spark was created to keep partners, investors, and the McMinnville community informed about the exciting developments taking place in McMinnville, Oregon. Sent monthly to an email list of over 1,500 recipients, the newsletter includes interviews with companies, organizations, and leaders in McMinnville and provides a closer look into what makes McMinnville a great place to work and live.
Michael Langley, CEO of Greater MSP and 2017 IEDC Board chair said about the IEDC awards, "These are extraordinary accomplishments for all winners." In 2017, IEDC received more submissions for awards than ever before, making this year even more competitive.
MEDP works each month to craft unique, editorial-style stories. The reception of the newsletter, as well as seeing featured companies use the stories in their own marketing campaigns, has shown the worthiness of the newsletter to the McMinnville community. The organization is overjoyed to have this accomplishment recognized by the International Economic Development Council.
Marketing Specialist at MEDP and head writer of the newsletter, Lacey Dykgraaf, commented on the newsletter saying: "Each month, writing the MEDP Spark gives us in the MEDP office a chance to celebrate McMinnville. Whether that's a company, program, or event, we love exposing people to the behind the scenes business community."
The MEDP Spark was developed in partnership with Suite 4. Launched in 2015, MEDP is excited to begin the third year of sharing stories in 2018. MEDP invites you to read the most recent MEDP Spark and to sign up to receive the monthly newsletter.