Meeting the Makers: Local Students Tour McMinnville Manufacturers
May 30, 2019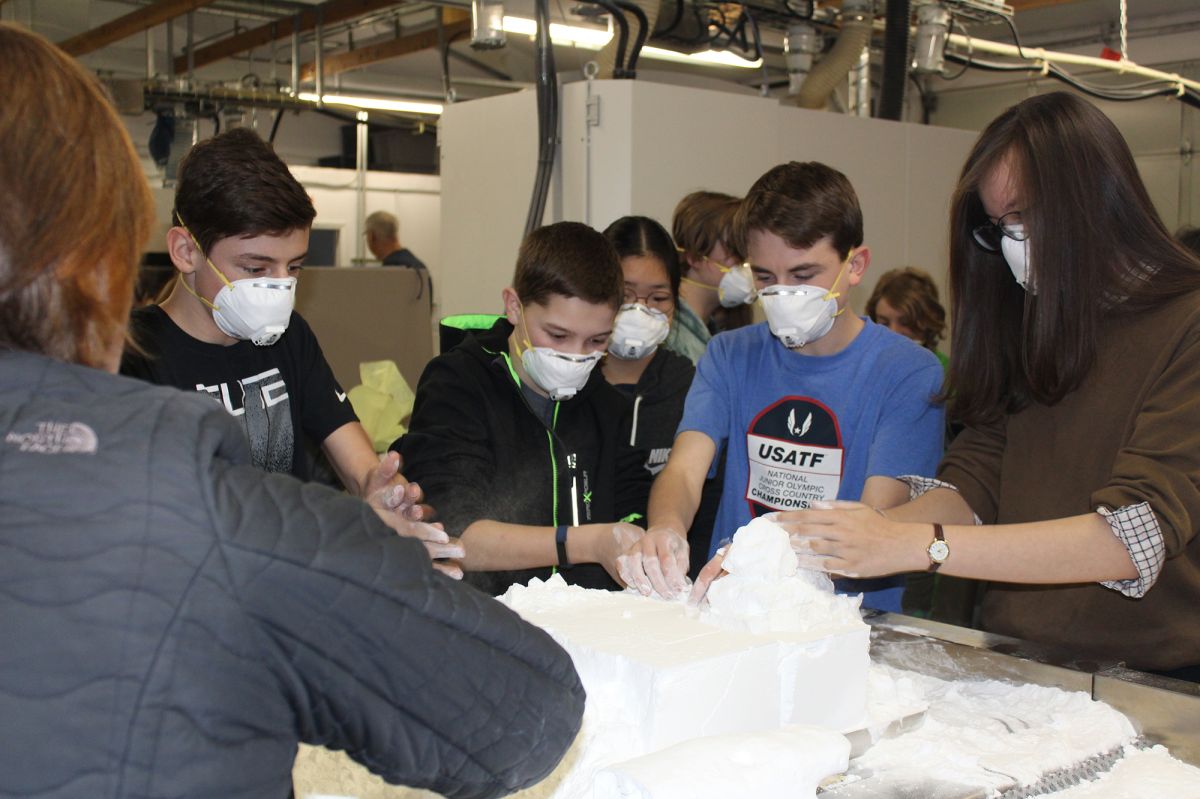 Patton Middle School students search for 3D printed parts at NW Rapid Manufacturing
Throughout the Spring, we at the McMinnville Economic Development Partnership (MEDP) have been connecting our local advanced manufacturers with local schools to hold what we call "EDU Tours." EDU Tours are an opportunity for our local youth to learn about both companies and the career opportunities that exist for young professionals in our community. Our local manufacturers believe in the importance of growing our own workforce, and this year, tours were held at four different companies: NW Rapid Manufacturing, Solid Form, Betty Lou's Inc., and Northwest UAV.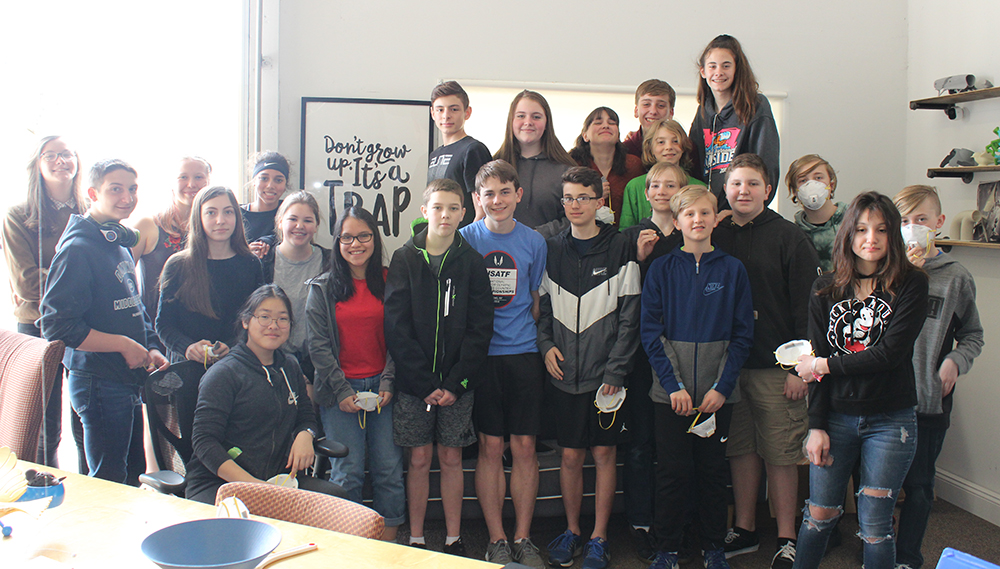 At NW Rapid Manufacturing students had the chance to learn about the 3D printing process. NW Rapid Manufacturing uses SLS (Selective Laser Sintering) to print customized parts for a variety of companies and industries. The students even had the opportunity to send their own designs in to be printed and found in a "partcake." The group was led by Heather Harris, President and Owner of NW Rapid, who imparted to the students the importance of being willing to learn. Technical skills are important, but overall, an employee who is both willing and able to learn can be more successful in the long run.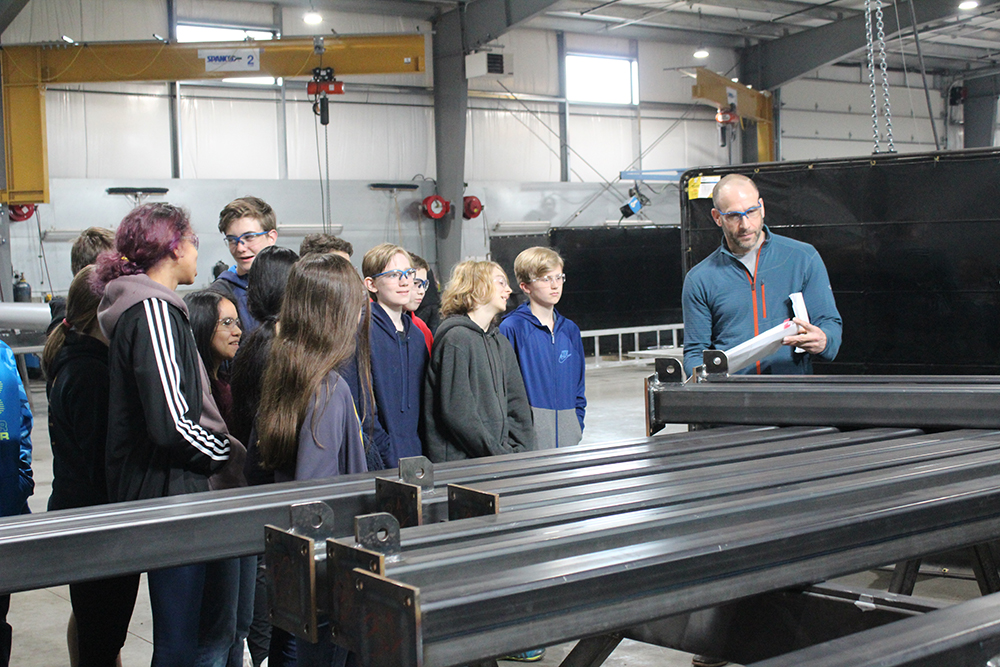 Students at Solid Form learned about their fabrication process
At Solid Form, students from Patton Middle School were led through the company's two facilities in the McMinnville Industrial District by the Company's Co-Founder and Owner, Deven Paolo. Deven's main messages to the students were the importance of critical and imaginative thinking as well as the wide variety of skill levels and types of positions there are in the skilled trades. At Solid Form, the company primarily creates custom pieces that range from intricately designed signs, to catwalks, and structural components. Walking through machinery, different types of metals, and showing students some of the pieces that the company has created was a lesson in how much work goes into a final product.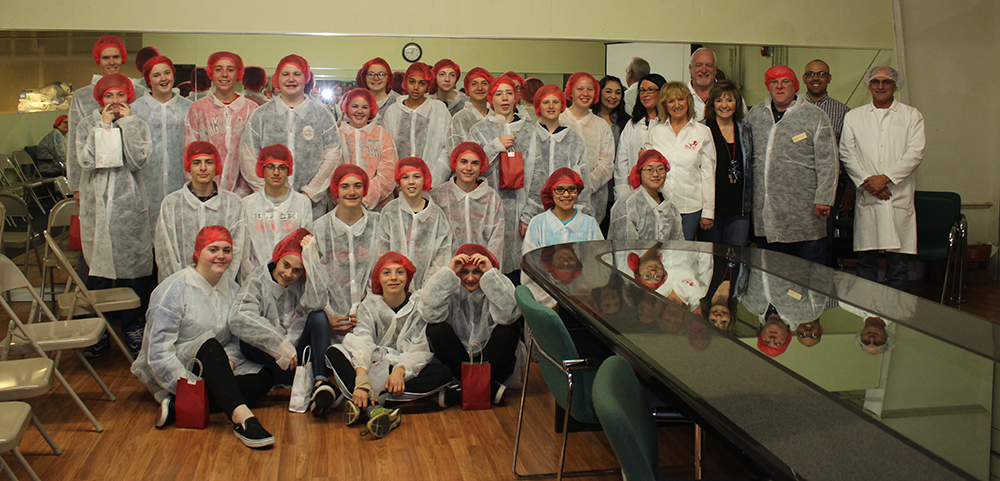 Students toured Betty Lou's Inc and learned about the history of the company
Donned in red hair nets, middle school students toured Betty Lou's Inc and had the opportunity to learn about the company's long history producing healthy snacks. Originally started by Betty Carrier who was making healthy snacks for her sons in her kitchen, the company has grown to over 100 employees in their McMinnville facilities. Students learned about the importance of perseverance and harboring an entrepreneurial spirit. Watching chocolate cascade onto bars and nuts being formed into Betty Lou's famous Nut Butter Balls, students got an inside glimpse into what it takes to become a leading name in the health bar industry.


Students from McMinnville High School's Engineering and Aerospace Science Academy (EASA) toured unmanned aerial vehicle (UAV) propulsion manufacturer, Northwest UAV
Attending the tour of McMinnville High School Engineering and Aerospace Science Academy (EASA) students at Northwest UAV (NWUAV), was a lesson in two things. One, students from EASA are incredibly smart, and two, it's really hard to stump an engineer. The students from the aerospace class were shown different components of what it means to create a propulsion system from initial design, to retrofitting, to testing, and more. Jeff Ratcliffe, Chief Technical Officer at NWUAV, took the students around, asking them to try and stump him with questions. The tour allowed students who have already shown an interest in aerospace to see a practical application as well as just how many career opportunities there are right at home.
EDU Tours are one way we at MEDP help connect companies with innovative workforce solutions. Teaching young people about some of the companies in our area producing amazing things means not only creating a future workforce, but also allows them to learn about entrepreneurs who have been able to build successful companies that are impacting lives.
Looking to learn more about workforce in McMinnville? Give us a call at 503.474.6814.