Available Properties: Other Properties Available in McMinnville, Oregon
Locate, Start, and Expand in McMinnville, Oregon!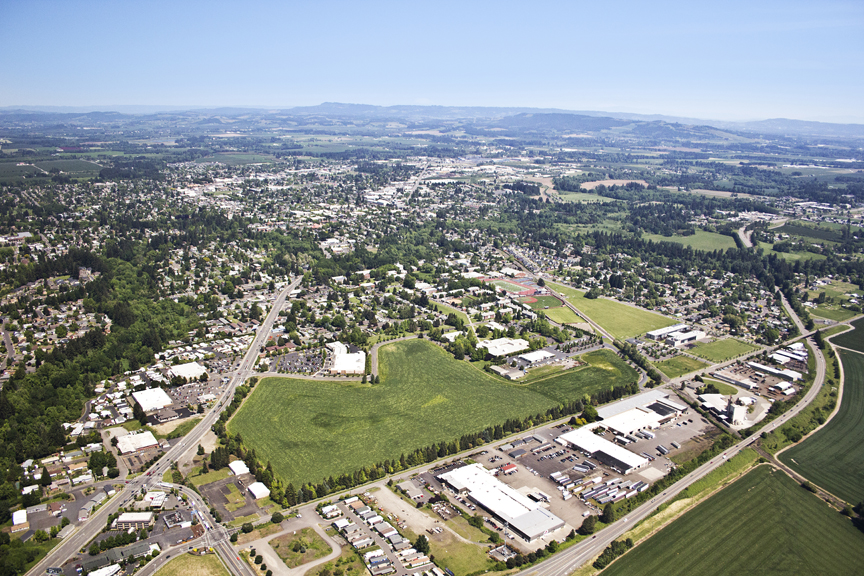 View of McMinnville facing North, Highway 18 to bottom right, Highway 99 to left, Linfield University at center point.
The information listed for the below properties is maintained to the best of our ability, contacting us directly at 503.474.6814 or the realtor/owner for current information on specific properties is recommended.
Looking for smaller leasable light industrial spaces? Try Bunn's Village, Owyhee or Riverside Development.