MEDP Announces Staff Change
Feb 17, 2015
(MCMINNVILLE, OR) - MEDP (McMinnville Economic Development Partnership) announced today that Marketing Specialist, Heather Simpson, has accepted a position as Accounts Representative/Project Coordinator for Salem-based Church Art Works, a division of Adamson Design Group, Inc., a faith-based graphic design company specializing in branding and apparel for churches, camps, schools, and motor sports.
"While I am extremely sad to be leaving beautiful McMinnville, I am excited about this position with Church Art Works in Salem," stated Simpson, "I have always been passionate about youth and intrigued by graphic design, so this opportunity is something I could not pass up."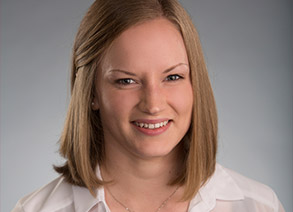 Previous Marketing Specialist - Heather Simpson
As Accounts Representative/Project Coordinator, Heather will be the first point of contact for customers; coordinating projects and processing orders, as well as providing marketing expertise through social media and trade show participation.
"This is a very bitter-sweet time for me, I have learned more in my position at MEDP than I could have imagined. Jody has been a generous and supportive teammate, and I could not be more grateful for how she has invested in me and continues to invest in McMinnville," Heather explains.
Heather's last day at MEDP will be February 27. Applications for the available Marketing Specialist position at MEDP will now be accepted. Interested parties please email a cover letter and resume to info@McMinnvilleBusiness.com.
"Heather has been a true asset to our work on the McMinnville Works internship, our rebranding and the new website," said Executive Director Jody Christensen. "This position is a great launching pad for young talent. We are excited to see her career flourish."
Update: The Marketing Specialist position has been filled.