Feb 28, 2020 - Mar 1, 2020
Launch Mid-Valley Start-Up Bootcamp Weekend
Join MEDP, Launch Mid-Valley and Oregon Entrepreneurs Network (OEN) for an entrepreneurial Start-Up Bootcamp Weekend in McMinnville!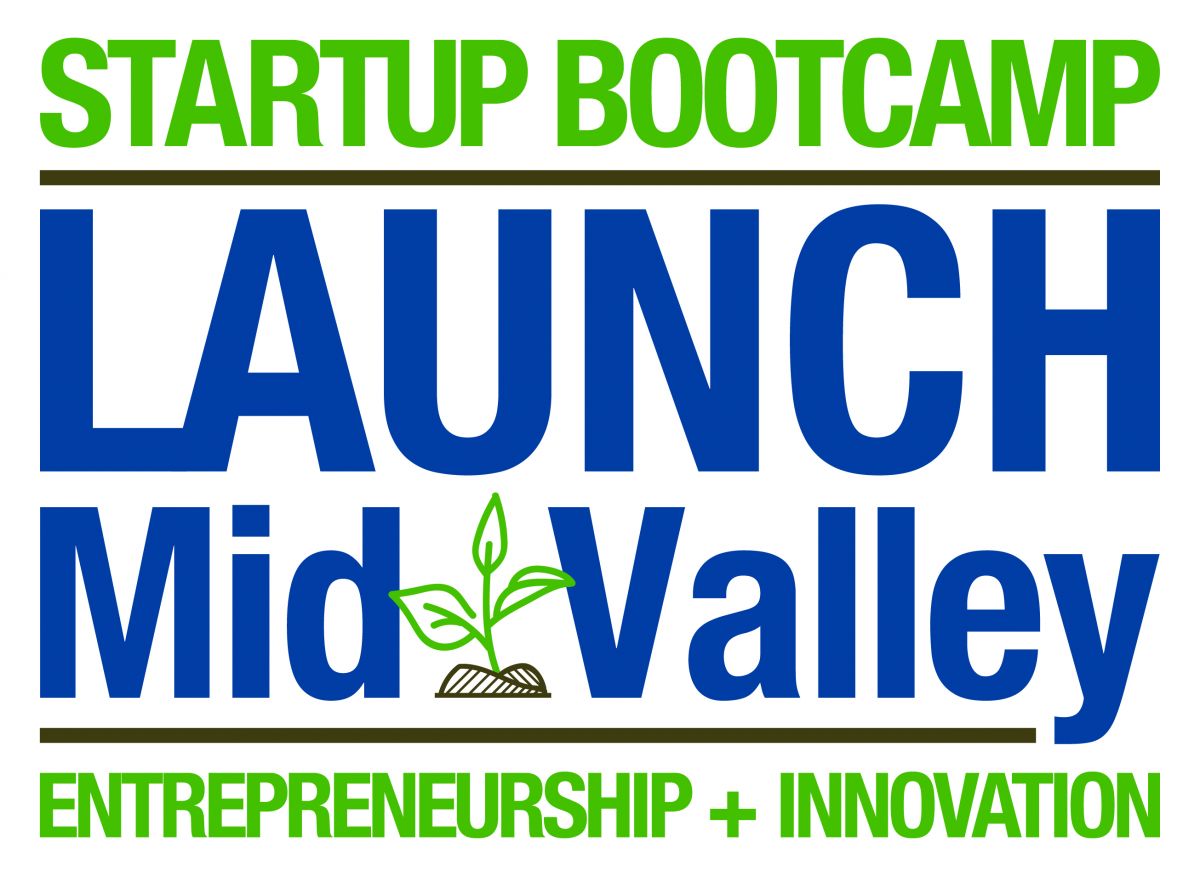 Calling all Entrepreneurs!
Launch Mid-Valley Startup Bootcamp Weekend
February 28 – March 1, 2020
The Falls Event Center, McMinnville
Startup Bootcamp is a weekend intensive that uses lean startup strategies to help get a business to the next level! Present ideas, form business teams, develop a business plan and present your pitch to a judges panel to win up to $5000 in cash and consulting services for first place!
$25 General | $15 Student, includes 3-day bootcamp with food/beverage.
Friday, Feb. 28 – 5:00 – 9:30pm
Saturday, Feb. 29 – 8:00 am – 10:00 pm
Sunday, March 1 – 8:00 am – 4:30 pm | 2:30 pm = PitchFest
Speaker Line-up:
Deven Paolo, Solid Form – What it takes to Launch a Start-up
Mike White, Launch Mid Valley – How to Develop Your Business Plan and Perfect Your Pitch
Hannah Kathryn Kullberg, SBDC – How to Scale Up and Sell Your Business
Himalaya Rao-Potlapally, Venture Capital – Learn what an Angel Investor is Looking For
Tyler Harkness, Tonkon Torp – Startup Business Law
Mentor Line-up:
Mike White, LMV Venture Catalyst
Kate Schwarzler, Indy Commons
Jeff Vanden Hoek, Corporate Coach
Miles Oliveira, Buildable
Scott Cooper, McMinnville Economic Development Partnership
Dean Craig, Willamette Workforce Partnership
Stephan Wurzburg, Co.W
Brian Romaine, Brennan Martin Pugh & Associates
Malee Ojua, Sacred Fire Creative
Register by February 21, 2020 for LMV's inaugural Startup Bootcamp Weekend in Yamhill County!
Want to learn more about the Launch Mid-Valley initiative? Visit: https://www.launchmidvalley.org/