MEDP Spark - Looking for an Angel, Ringing in 2020 with Entrepreneurial Spirit!
Dec 13, 2019
MEDP Spark, Volume 4, Issue 12 -- December 2019
As one of our Four Strategic Goals, Innovation Development is critical for our entrepreneurial ecosystem. We need to work to foster and grow ideas by developing programs to assist with raising capital, training, and technical assistance that start-ups need to get off the ground and grow. MEDP has focused on innovation development and partnered with Yamhill, Polk, and Marion County to create Launch Mid-Valley to support and grow entrepreneurship in the tri-county area. This year, with the support of Launch Mid-Valley, the Oregon Entrepreneurs Network hired a Mid-Valley Venture Catalyst to serve the region. We are excited to have the new Mid-Valley Venture Catalyst, Mike White, working with MEDP to support entrepreneurs in this region.
MEDP's 2020 Strategic Goals as revealed at our October Annual Awards Event.
As part of this process, Launch Mid-Valley is establishing an Angel Fund and providing an informational Angel Workshop in January. We have asked Venture Catalyst, Mike White, to join in on this issue of MEDP's Spark to tell us a little more about the Angel Investors and the upcoming workshop.





Mid-Valley Angel Fund - December 2019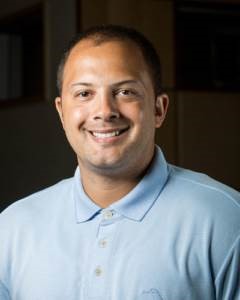 Mike White, Launch Mid-Valley Venture Catalyst
With access to capital for early-stage companies being sparse these days, boot-strapping your business by utilizing your personal savings, lines of credit from your bank, or raising funds from friends and family will be the most common road map to get your business started. Most new businesses fail because they fail to project their financials appropriately. Successful start-ups usually need more capital infusion than they realize. So, what happens when you don't have enough financial resources to take your business to the next level? Angel Investing may be an option.
Angel Investing came from Broadway. Broadway was having some financial troubles launching their next play. Wealthier patrons wanted to help, and they funded the show. They were considered 'Angels,' and now we have Angel Investors. Angel Investors are accredited investors that invest in early-stage companies where they either have a million dollars in assets not counting their residential home or they make more than two hundred thousand dollars a year. A common practice of Angel Investors is to pool monies together and invest in multiple companies.
There is a Mid-Valley initiative that wants to support a healthy entrepreneurial ecosystem called Launch Mid-Valley. One of the activities to support small businesses in the region is creating the Mid-Valley Angel Fund. Underneath the direction of SEDCOR and Oregon Entrepreneur's Network, we will be recruiting new Angel Investors to raise a healthy fund and investing in businesses in our region.
We will be hosting our first Angel Workshop at SEDCOR in Salem on Tuesday, January 7th, 2020 at 4:30 pm. Becoming an accredited investor is a simple process. This workshop is directed by seasoned investors with a diverse investment background. If you have any questions or want to join the Angel Workshop, please contact MEDP, scott@mcminnvillebusiness.com, or LMV, mike@oen.org.
We look forward to training new Angel Investors and catalyzing growth for start-ups in our ecosystem.
How can I become an 'Accredited Investor' or an Angel Investor for the Mid-Valley Angel Fund?

The first step is to sign up to attend our workshop. We will be sending out educational videos to watch before attending. This workshop is an educational resource and by no means is this a workshop to raise funds.

Why would I be an Angel Investor?

There are several reasons why being an Angel Investor is worth considering. A)

Education

: learning more about alternative investment options and ways to diversify your investment portfolio. B)

Networking

: you will build your network with other like-minded investors. C)

Opportunity

: you can invest in early-stage companies before they grow and get bought by another company. D)

Serving

: Investing in early-stage companies has a profound effect on local economies by creating new jobs.
Mike White is an instructor and adviser at the Chemeketa Small Business Development Center. He is also the Mid-Valley Venture Catalyst with Oregon Entrepreneur's Network in partnership with MEDP and the Launch Mid-Valley Initiative which supports local entrepreneurs.
Launch Mid-Valley inaugural McMinnville Pub Talk held in November at Mac Market.
Looking for other resources and funding opportunities for your business?
From local to statewide programs there are a multitude of options no matter what stage of business you are in. From the SBDC's SCALE programming to Business Oregon's Small Business Sustainability Fund opportunities. Currently, Yamhill County start-ups can apply for the newly established Start-Up Grant Program, with a deadline of December 31, 2019. MEDP is here for you, give us a call to discuss your options! 503.474.6814
Want to find more business programming? Check out our Event Calendar for more in the new year including Launch Mid-Valley's Start-Up Bootcamp Weekend the end of February.
Happy Holidays from MEDP!