MEDP 2022-2023 Annual Report
Oct 5, 2023

---
MEDP is proud to share our annual report for the 2022-2023 year.
MEDP is here to support business in creating Great Jobs!
---
Celebrating McMINNOVATION!
MEDP's Annual Awards Event - October 5, 2023.
Congratulations to our 2023 McMinnovators!
MEDP is thrilled to present our annual award winners:
McMinnville Maker of the Year: Applied Physics Technologies - Marcus Straw CEO
Kelly McDonald Business Leader of the Year: Patrick Crowley - Chapul Farms
Board of Directors Partner of the Year: Arthur Chaput Business Oregon
Startup of the Year: Lori Robertson, MBA Cutting-edge-metals.com
Innovator of the Year: Solid Carbon
Workforce Partnership of the Year: MHS & MWL Mobile Water Filtration Project MCMINNVILLE SCHOOL DISTRICT and McMinnville Water & Light
Economic Vitality Distinguished Service: Dave Haugeberg
---
Join MEDP in supporting economic vitality in McMinnville, Join our Investor Circle today!
MEDP is a 501c6 created back in 2015 as a committee of the Chamber of Commerce. We became a stand alone entity supported our primary funding partners: McMinnville Industrial Promotions, McMinnville Water & Light, and the City of McMinnville. We rely on the generosity of our Investor Circle to support programs for our business community as referenced above. Please join us in supporting our business community by investing today. Investors will be highlighted at our October 5, 2023 Annual Event and Awards program and through out the 2023-2024 year.
MEDP's strategic initiatives focus on:
Business Retention & Expansion
Workforce Development
Innovation and Entrepreneurship
Business Attraction and Available Site Promotion
---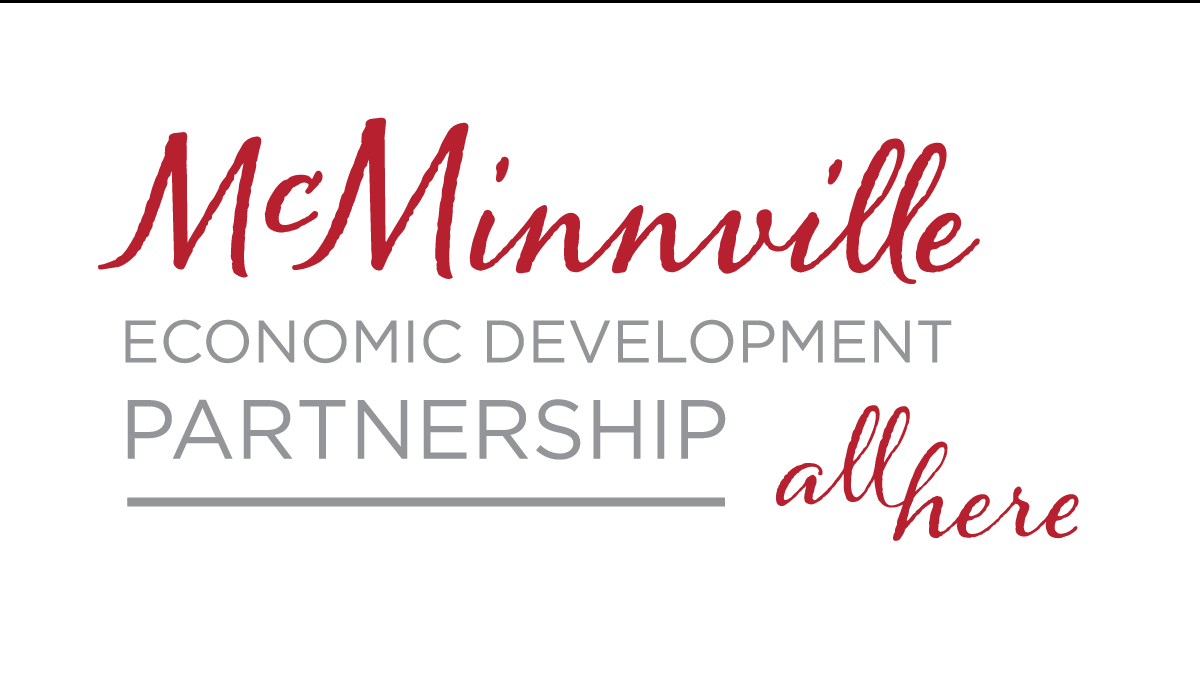 Connect with us!
Subscribe to our newsletter.
Find MEDP on Facebook, Instagram, LinkedIn, and Twitter.
Find our McMinnville WORKS program on Facebook and Twitter.
MEDP was created in 2006 by McMinnville Industrial Promotions, McMinnville Water & Light, the City of McMinnville, and the McMinnville Chamber of Commerce to support traded sector business and industry. We are a public/private entity supported by our Investor Circle.
Patty Herzog, Executive Director patty@mcminnvillebusiness.com
Heather Hadley Blank, Deputy Director heather@mcminnivllebusiness.com
Or Call 503.474.6814