MEDP Spark - We Make Cool Things Here
Jun 7, 2016
MEDP Spark, Volume 1, Issue 6 -- June 2016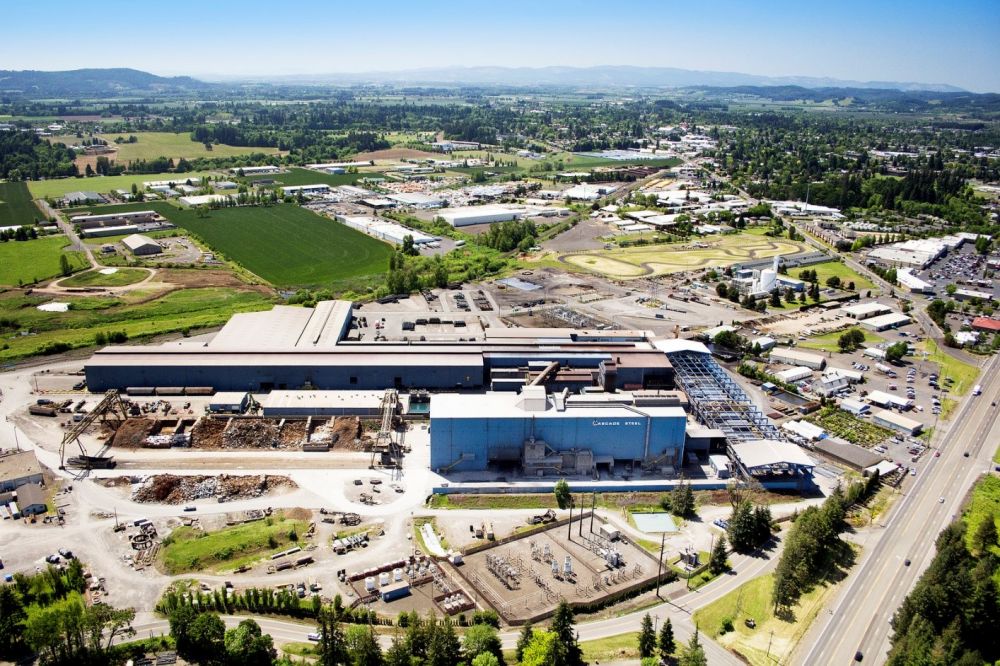 Cascade Steel Rolling Mills, from the air, makes rebar and is one of McMinnville's longest running manufacturers - here since 1969.
You may not know this, but McMinnville is world famous. Things made in McMinnville are seen and used all over the globe - in everything from airplanes to mascara. Yet, these are the stories seldom told. For the past 10 years, the McMinnville Development Partnership (MEDP) has been devoted to sharing these stories. That's why MEDP is throwing the McMinnville | MADE Manufacturing Day Celebration on October 7 to shine a light on the diverse manufacturing landscape often lost in the crowd.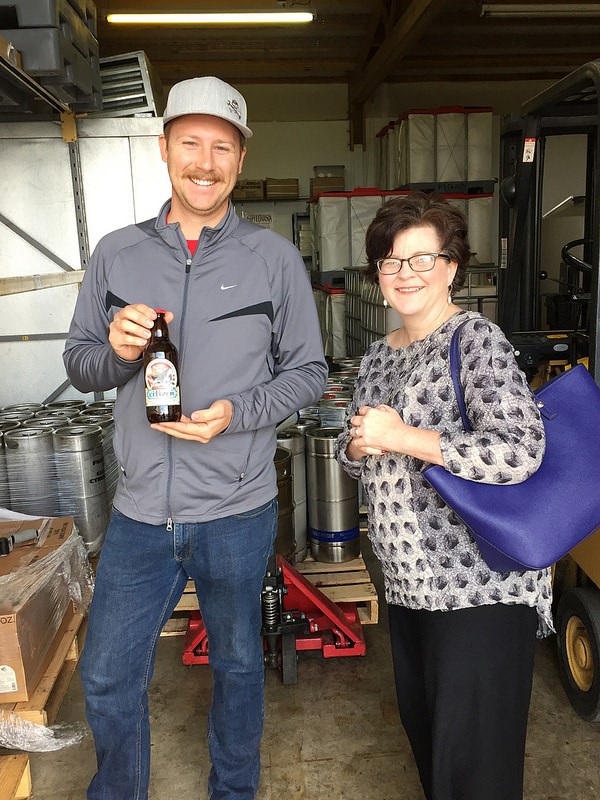 Keenan Bailey, owner of Carlton Cyderworks, with Jody Christensen on a recent site visit.
This event isn't about MEDP, though, it's about the city's manufacturers. The whole day, from the VIP tours in the morning to the expo in the afternoon, is designed to showcase each participating business. They have the opportunity to tell their own amazing stories.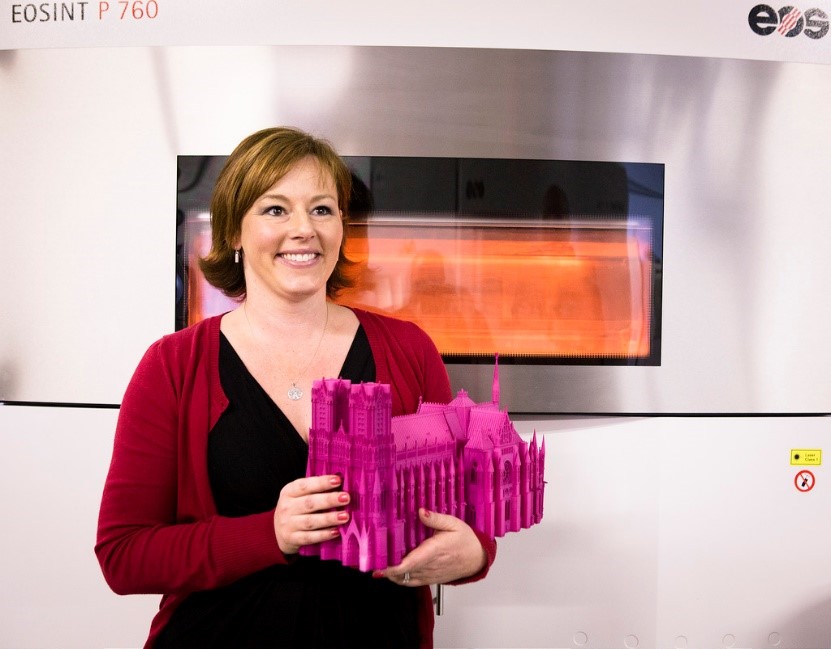 McMinnville's 3D manufacturer, NW Rapid Manufacturing, is leading the way in this technology. Pictured, owner Heather Harris.
These stories contain more than just making fascinating things. They are often the key to the city. "The health of a community truly comes from a strong manufacturing base," says Jody Christensen, Executive Director of MEDP. After seeing and working with these companies face-to-face for the last 10 years, she understands the significance of having each and every one of these companies located in McMinnville.
Manufacturers typically offer higher wages, teach transferrable skills and encourage job growth within each organization. They are also the top employers in every community. The 85+ manufacturers in the city "give McMinnville a strong engine for our community," says Jody.

Cart-Away Concrete, making portable concrete trailers in McMinnville since 1993.
Beyond the individual contributions and accomplishments of each company lies a robust network. During the recession, they shared resources, training and even collaborated to make each other and the greater community stronger. They've built the foundation to continue to weather any storm.
The October 7 McMinnville MADE event kicks off a new focused strategy for MEDP. They'll be carefully targeting all new recruitments, using the information and stories from participants at the event to seek out the right companies for McMinnville. "I want people to know the makers of our community," says Jody. Displaying each unique business lets others put a face to the industry, a crucial factor in the strategy aimed at bringing new investment to McMinnville.
True to McMinnville's nature, MEDP is holding this event a little differently than other organizations may have. They are seeking industry and partner input to better tell their own stories. Sponsorship and exhibitor opportunities are still available. Exhibit, demonstration and tasting opportunities are complimentary to the advanced manufacturing and food/beverage processing community.
If you're interested in telling your own story through sponsoring or exhibiting at the event, or being placed on the Pre-Registration Announcement List for the VIP Facility Tour or Expo Luncheon, please contact MEDP Special Projects Manager Heather Hadley Blank through email (heather@mcminnvillebusiness.com) or by calling 971.241.8777