Encountering the Future of Manufacturing: The Products and Aspiring Creators
Nov 17, 2016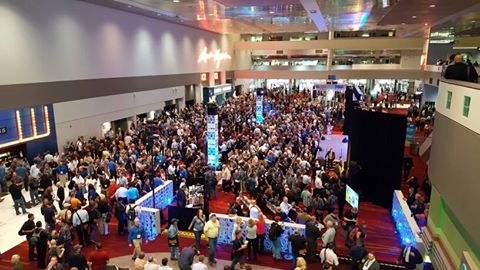 A photo from the floor of FABTECH from FABTECH's Facebook page.
This week our fearless leader and MEDP's Executive Director, Jody Christensen, has taken on FABTECH along with other members of Team Oregon. According to FABTECH's website, the expo gives a venue where industry leaders, investors, and more can come together to "see the latest industry products and developments." While Jody has been walking the floor and experiencing the newest ideas and processes in manufacturing, we have been thinking about the great possibilities for the future which starts with future manufacturing employees and the young people who will be creating the newest technology and products.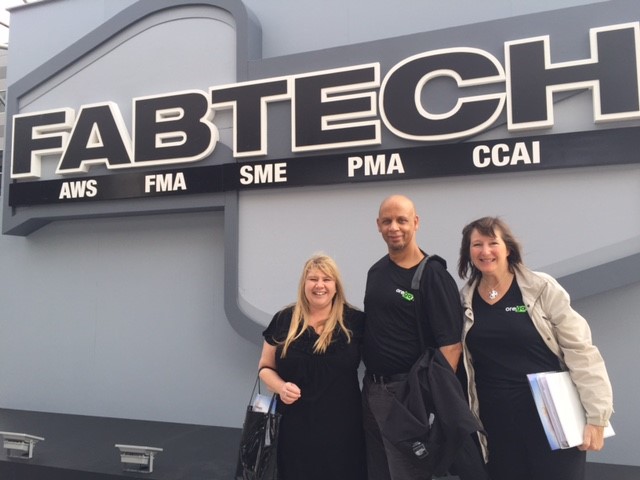 Team Oregon members stand in front of a FABTECH sign.
The relevance of FABTECH for McMinnville is large. Not only does FABTECH offer the chance to walk the floor to learn about new developments, there's also a chance to attend educational programs to learn about improving efficiency and the newest techniques in metal forming, fabricating, welding and finishing. With those concentrations, it's easy to see how McMinnville based companies such as Solid Form Fabrication, Amerson Sheet Metal and Meggitt Polymers & Composites benefit from learning industry trends in these fields.
While looking at the future of manufacturing processes, we can't help but connect it to the students in our own community. Perhaps one of the best examples of kids who look towards a future in creating through machining is both the EASA program and robotics teams in the McMinnville School District that are currently engaging with creating their own robots.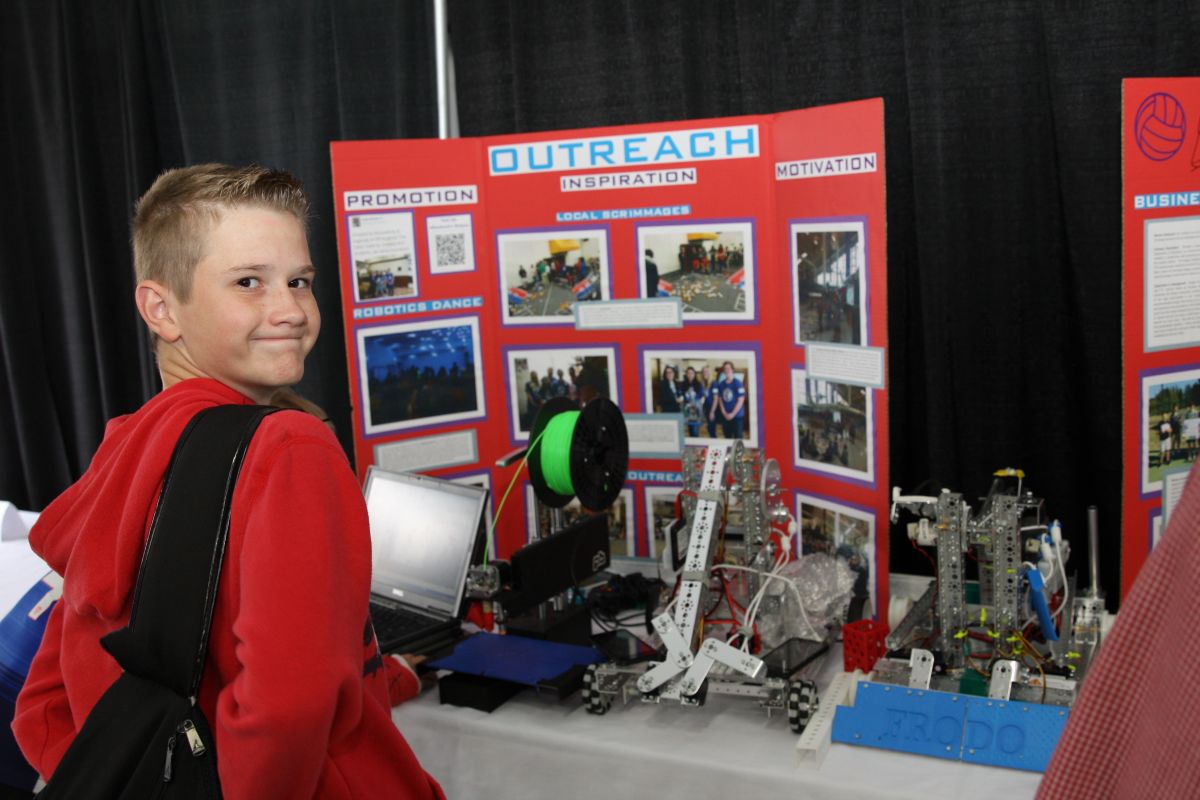 A robotics team member analyzes the team's display at McMinnville | MADE.
According to Dave Larson, the McMinnville Robotics Alliance coach, "The goal of the McMinnville Robotics Alliance is to build a collaborative community around robotics and the problem-solving skills that the students develop by participating in FIRST (For the Inspiration and Recognition of Science and Technology) robotics. Robotics is one of the most impactful and beneficial opportunities that McMinnville has offered as part of our after school program. In it, students develop new levels of understanding for mechanical engineering, material engineering, computer programming, and electrical engineering."
Connecting these developing skills with the future of advanced manufacturing and machining is not difficult. Along with the technical skills, robotics also helps students learn something essential: "All of these skills are tied together through the use of critical communication skills. These technical skills build upon each other and lend themselves to the development of other soft skills outside of the engineering realm. Students develop the confidence to connect with their community to share their work and find mentors that can offer guidance and vital background knowledge. The students develop the ability to document their ideas, their design struggles and failures, and their unique designs in a variety of mediums, from published engineering notebooks to online forums/blogs." Larson continues.
At our recent McMinnville | MADE event, the robotics team was able to attend and not only demonstrate what they have completed and are hoping to create, but connect with local manufacturers. One McMinnville company, eCNC, Inc., has even offered to connect with the robotics teams to help them make customized parts for their future projects. To learn more about the McMinnville Robotics Alliance program, get involved, or find out how you can support the alliance, contact David Larson at dlarson@msd.k12.or.us or 503-565-5781.
While Jody continues to both work the Team Oregon booth and walk the FABTECH floor we'll continue to be excited about all of the possibilities manufacturing in America holds. Supporting our future manufacturers and creators should be a priority, because not only will they shape continuation of a strong manufacturing base in our communities, they'll be creating the products and processes that will shape the future.