Freelin-Wade: Perfecting Plastic Tubing
Learn about a company, started in McMinnville, that has become a leader in plastic tubing around the world. Discover how they continue to be globally competitive.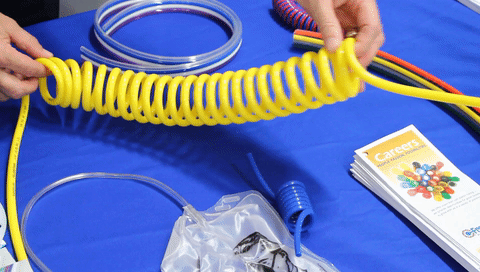 Resources Used by Freelin-Wade:
McMinnville Economic Development Partnership
McMinnville WORKS Internship Program Host Site - 2014
Oregon Manufacturing Extension Partnership (OMEP)
Mid-Willamette Valley Consortium
On-the-Job Training Funds
Company Stats:
106 Employees (2016)
Manufacturer of the Year (2015)
Board of Directors Award for Outstanding Partner of the Year (McMinnville WORKS Steering Committee) (2014)
Governor's Outstanding Business Volunteer Program Award (2012)
Manufacturing Leader of the Year (2007)
Find a need and fill it:
Freelin-Wade began in 1980 when founder, Fred Plews, looked for a solution to a problem. Having spent much of his career working with dental equipment, he designed a specialized plastic tube for the industry. It was soon clear that this coiled tube made from a special polyurethane had countless uses outside the dental industry. The company began expanding this idea and creating new products for customers ranging from big manufacturers to consumers. For example, the Flexicoil®, the original coiled garden hose that resists abrasion and kinking, originated and is still made by Freelin-Wade.
The company that began in Plews garage has grown in McMinnville to a facility that employs over 100 people. According to Freelin-Wade's website, the company's vision has been and will continue to be to "Find a need and fill it." Starting with a coiled tube for dentists, Freelin-Wade now has a product line that includes more than 4,000 stock items and the ability to create custom items for customers. Scott Schwarm, Freelin-Wade's General Manager, states that the company has expanded 5 times over the last 15 years: "Our sales have doubled, but we actually have 22 fewer employees than when we started." This is due to the company's unwavering focus on continuous improvement.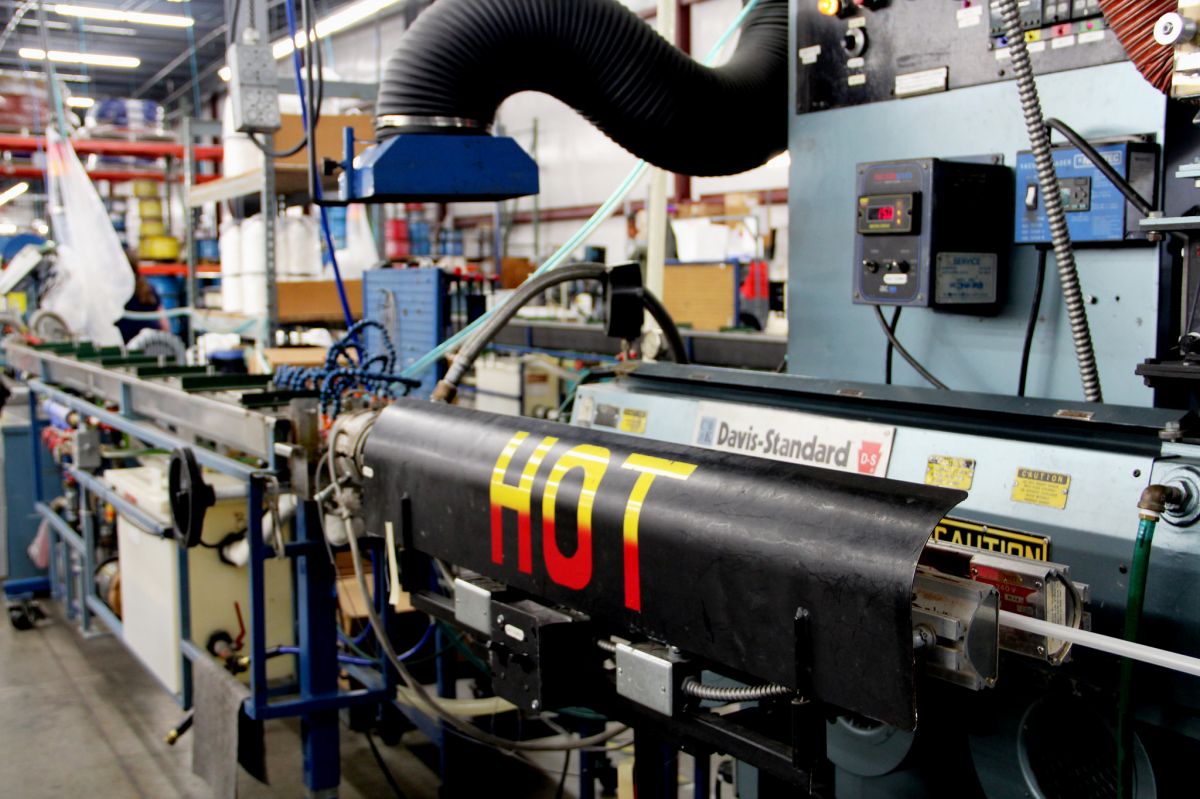 Inside Freelin-Wade's manufacturing plant.
When touring the Freelin-Wade manufacturing plant, one thing becomes clear, they believe in lean manufacturing, or the systematic elimination of waste. Walking around the facility you'll find neatly organized tools and clean work stations. Schwarm states that every employee, from manager to line-worker, is taught about this dedication to efficiency as soon as they start. With a three day new employee orientation process, idea boards, and monthly employee evaluations, the company maintains this efficiency by making sure every employee believes in it and can contribute ideas to make the process better.
Freelin-Wade also has a commitment to environmental sustainability: "[At] Freelin-Wade, reducing, recycling, and reusing are ingrained into our culture." Not only does the company recycle nearly all of their paper and office waste, in the manufacturing plant they recycle their scrap plastic through electronic filtering systems, use recycled water for production, and takes extra care when dealing with both chemicals and die cleaning.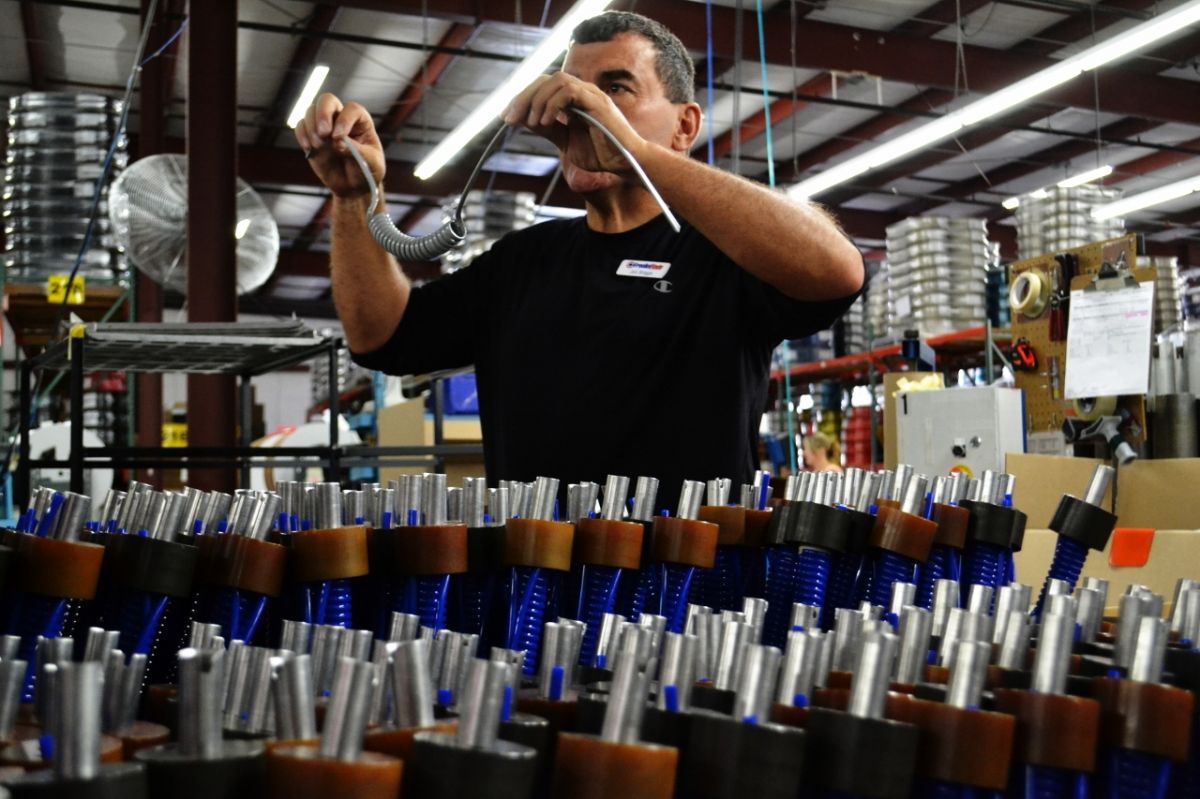 Production Supervisor at Freelin-Wade, Jon Briggs, shows McMinnville WORKS Interns Freelin-Wade products during a tour.
Schwarm describes the atmosphere in the Freelin-Wade facility by saying "The company has a family feel, and that's not just words." The company maintains this culture with a flat organization structure where ever staff member feels valued. Employees genuinely enjoy spending time with one-another. The company picnic is an event that employees look forward to all year and there is a real sense of community. In fact, every year Freelin-Wade supports a local organization and raises money for a cause. In 2016, they are raised money for Yamhill County CASA (Court Appointed Special Advocates) through events like car-washes, their renowned Chili Cook Off, and "blobbing the town." The company raised over $6,000 for the local organization.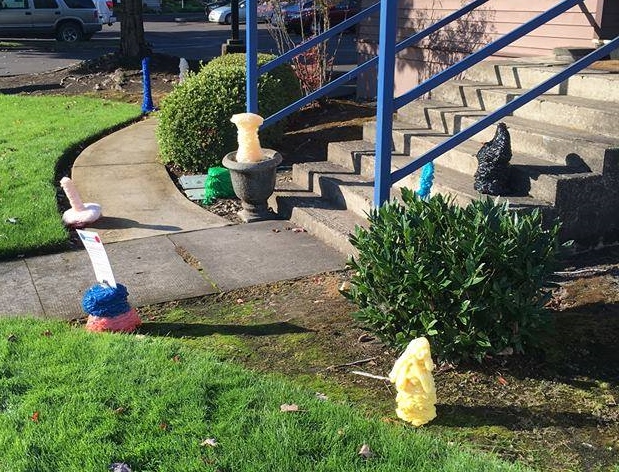 Freelin-Wade "blobs" local establishments for charity
What is blobbing the town you ask? Well it's another part of what makes Freelin-Wade unique. When there's extra tubing at the end of the line, the company doesn't let it go to waste. Rather, they create unique sculptures which are coveted in the McMinnville community. Lovingly referred to as "alien babies" by some, these blobs can make appearances in a multitude of places and can be found on most desks in Freelin-Wade's offices. So if you're ever driving around McMinnville and see a multitude of these blobs on a lawn, you know what company is to blame.
Looking towards the future, Schwarm says "the area is only starting to grow." McMinnville has many upcoming projects that will help make the town an even larger manufacturing hub including the bypass and street infrastructure projects. Schwarm points to his team as one of the reasons the company has stayed in McMinnville for over 16 years: "You can't find the expertise and knowledge we have just anywhere." He believes there's still room for the company to expand into different markets and grow, all while maintaining efficiency along the way.
Learn more about Freelin-Wade at www.freelin-wade.com
To read more, see our newsletter:
MEDP Receives 2014 Outstanding Collaborative Partnership Award