Predicta: Connecting Livability with Technology
Explore a growing technology company using Artificial Intelligence (AI) software and why they moved divisions of their company from San Francisco to McMinnville, Oregon.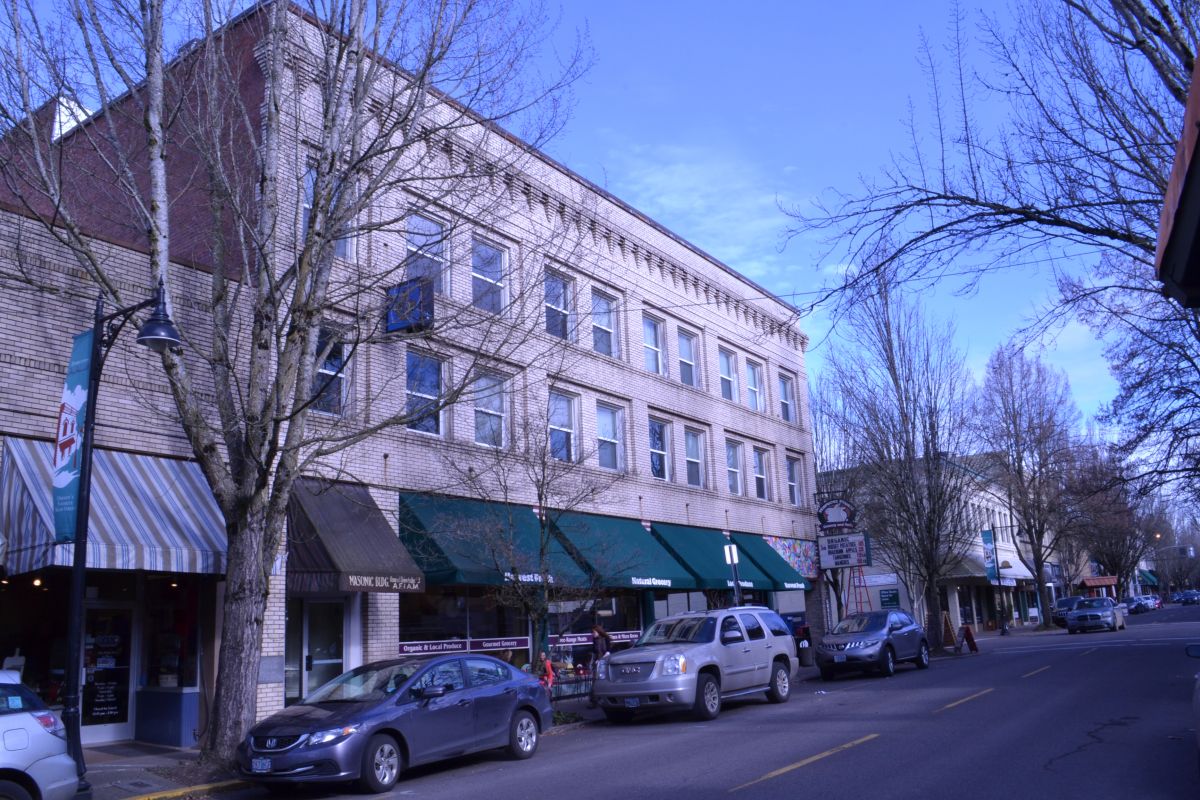 Predicta is inhabiting office space in the Masonic building on McMinnville's Third Street.
Resources Used by Predicta:
McMinnville Economic Development Partnership
Linfield College Career Center
Company Stats:
Office space on McMinnville's 3rd Street
Refining a "Brandscape":
Predicta is a relatively new company. Launched in June of 2016 after four years of development, the tech company brings something new to marketing, research, and how companies can understand the message customers are receiving about their products. Utilizing Artificial Intelligence (AI), Predicta's software can analyze data from millions of online sources including articles, blogs, social media posts, and more, and create comprehensible marketing information.
In short, Predicta not only tells companies and organizations what customers are saying about a product, but also how they feel about it. According to the company's CRO, Brian Feutch, this means that the software can tell a company what words are associated with their newest product or campaign. They can simplify massive amounts of data to words like tough or weak, hard or soft, and so on.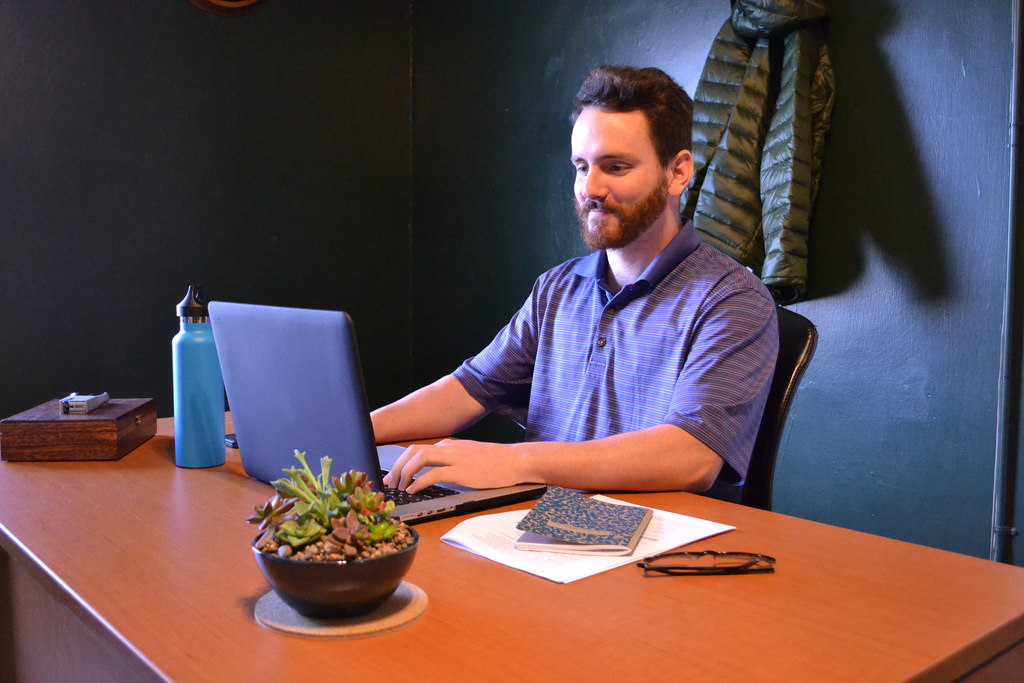 Predicta's first Oregon hire, Matt Rappleyea, working in Predicta's McMinnville office.
At the beginning of 2017, it was decided that the sales, marketing, and training divisions of Predicta would move their offices from San Francisco to McMinnville. This decision was made in part to save money. San Francisco was recently cited as the most expensive city to live in in America, with an estimated cost of living of $119,570 a year. According to the Cost of Living Index, with a national average cost of living at 100, San Francisco's is 189. McMinnville comes in at 111.
Not only did the choice make sense financially, Feutch also pointed to the high quality of life that can be found in McMinnville. With an award winning main street and critically acclaimed wine and food scene, McMinnville provides big city amenities within a tight-knit community and at a lower cost. Feutch adds: "We chose McMinnville because it has a lot of smart people but it's not beholden to a big city, like a Portland or a Silicon Valley. It's really the best of both worlds. It offers a high quality of life and has a little bit of everything, including great food, a great school, and a reasonable cost of living in comparison to California."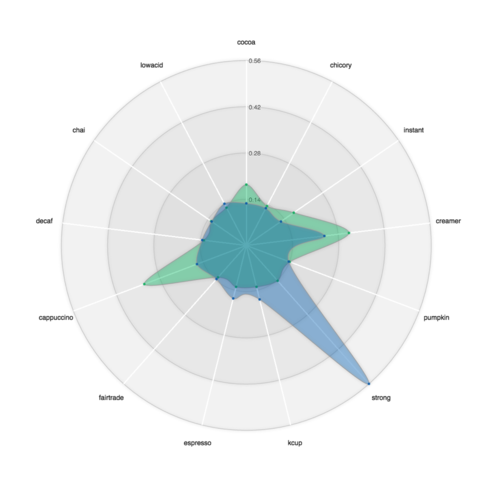 A sample of data Predicta can provide companies using their AI software.
As a new company, Predicta still has a lot of growth in their future. They plan to hire 30 employees for their sales and marketing team before the end of 2017. The company started beta testing their software near the end of 2016 and big companies are already taking notice. With an eye towards growth Feutch acknowledges, "For the talent we can't source locally, we made sure to choose an environment that would attract any additional intellectual talent we might need, and McMinnville is a great selling point."
Feutch believes that McMinnville is a great place for all tech companies to find talented workers and a better quality of life: "I think once we start the catalyst of a successful tech company in McMinnville, it'll serve as a model for other tech companies in other states to move their operations outside of the big cities." Not only this, Feutch says being in a town like McMinnville provides both the company and the employees the opportunity to feel more connected to the community. Pointing to the UFO Festival as an example of the unique culture that can be found in McMinnville, Feutch simply states "We love the mentality here."
Learn more about Predicta at www.Predicta.com
To read more, see our newsletter:
MEDP Spark - Artificial Intelligence Sighting in McMinnville, Oregon