Meet Our Team
Dec 17, 2020
As 2020 is winding down, we thought this was a great time to re-introduce the people behind the scenes at McMinnville Economic Development Partnership.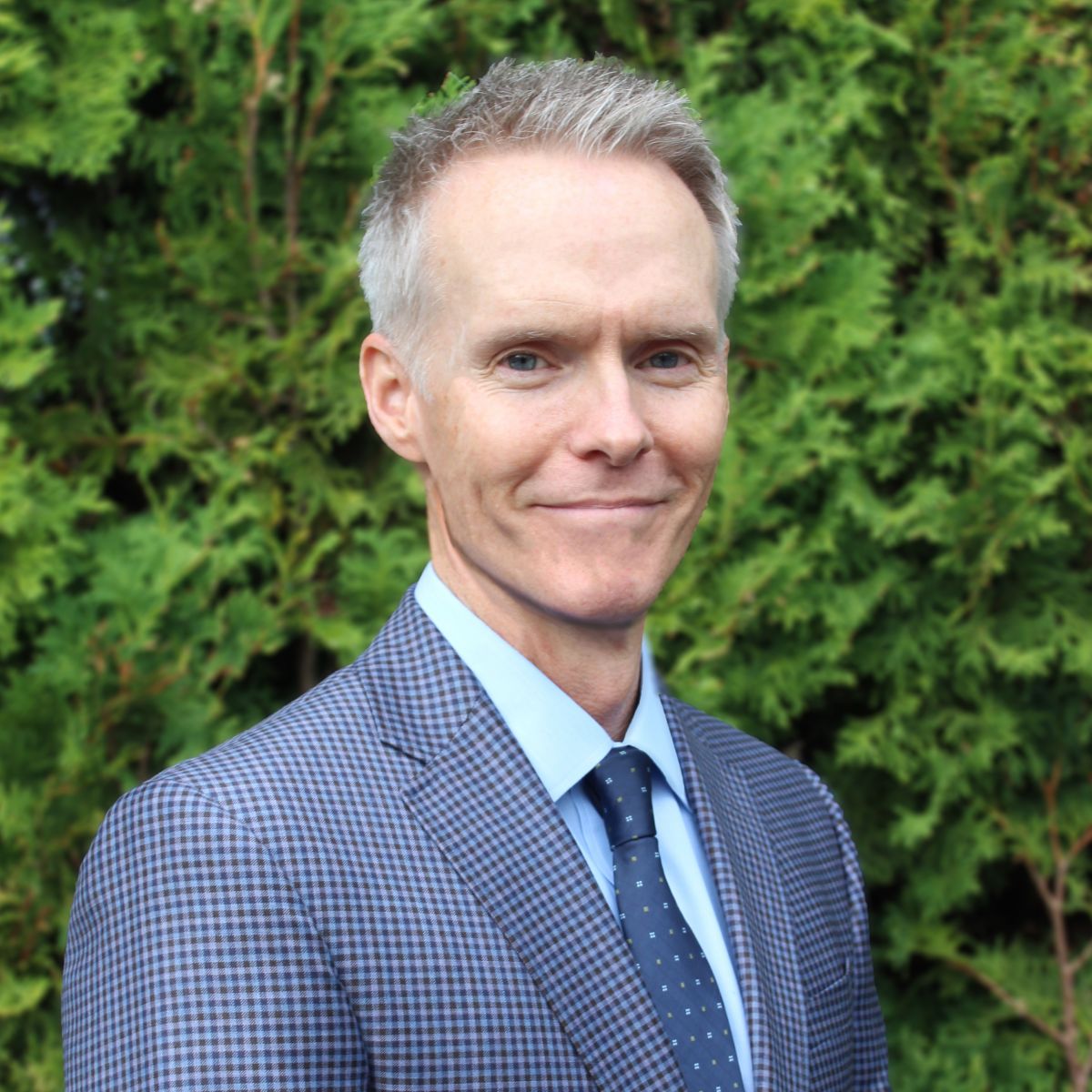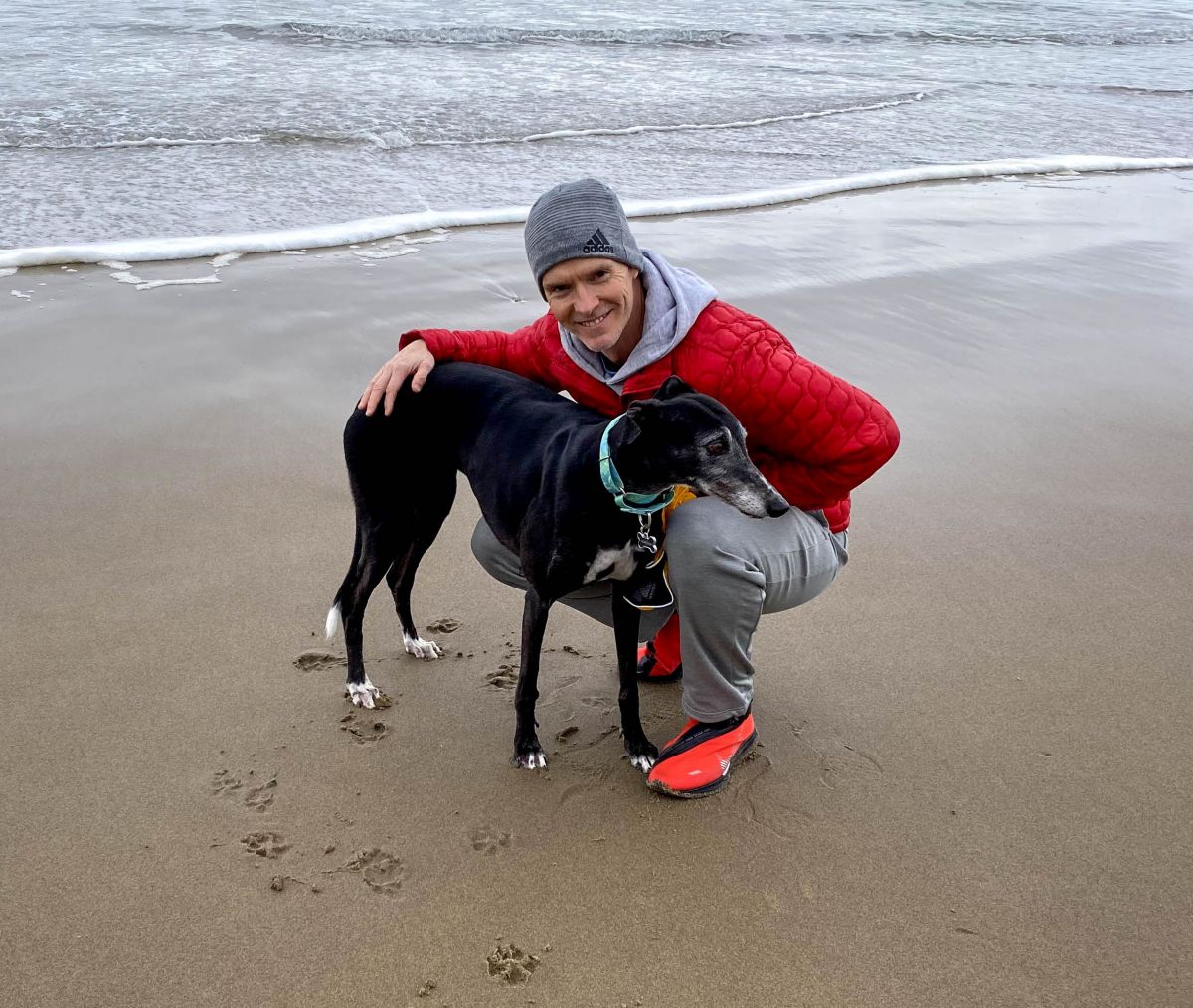 Scott Cooper CEcD: Executive Director (AKA Our Fearless Leader )
What are you Listening To? Always have some west coast reggae like Iration or Stick Figure playing. I enjoy podcasts, but since relocating to McMinnville, I no longer have a commute. I do still find time for the Tony Kornheiser show, though (He's a big fan of Willamette Valley wine country).
5 Words that describe you: Friendly, loyal, personable, persevering, observant
Favorite Movie: Animal House
Sports Team: Pittsburgh Steelers
What are you Reading? Chuck Noll - His Life's Work and the Beastie Boys Book
Favorite Food: Pizza and wings
Hobbies outside of work: Golf and sneakers
Favorite thing to do in McMinnville: To have access to some of the greatest wine makers and talk with them, and learn, about their passion is really an incredible thing.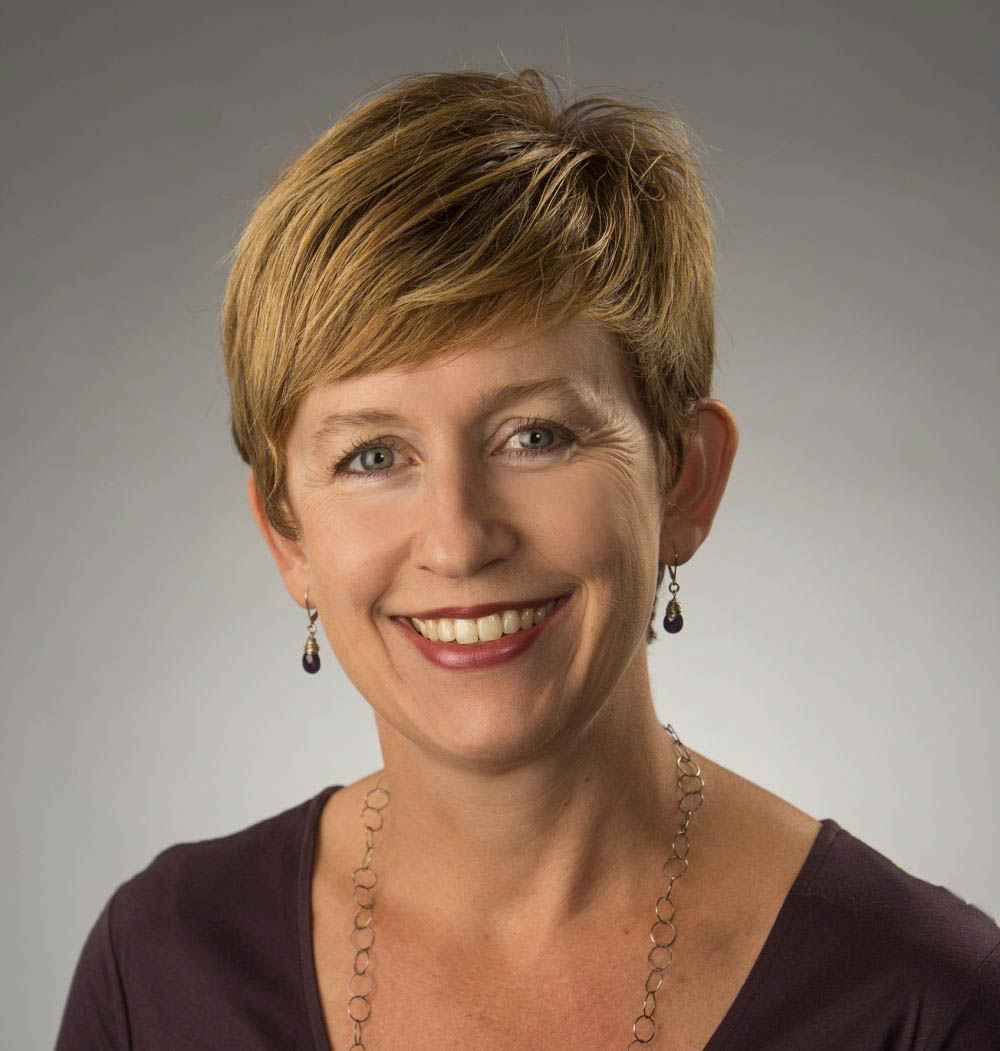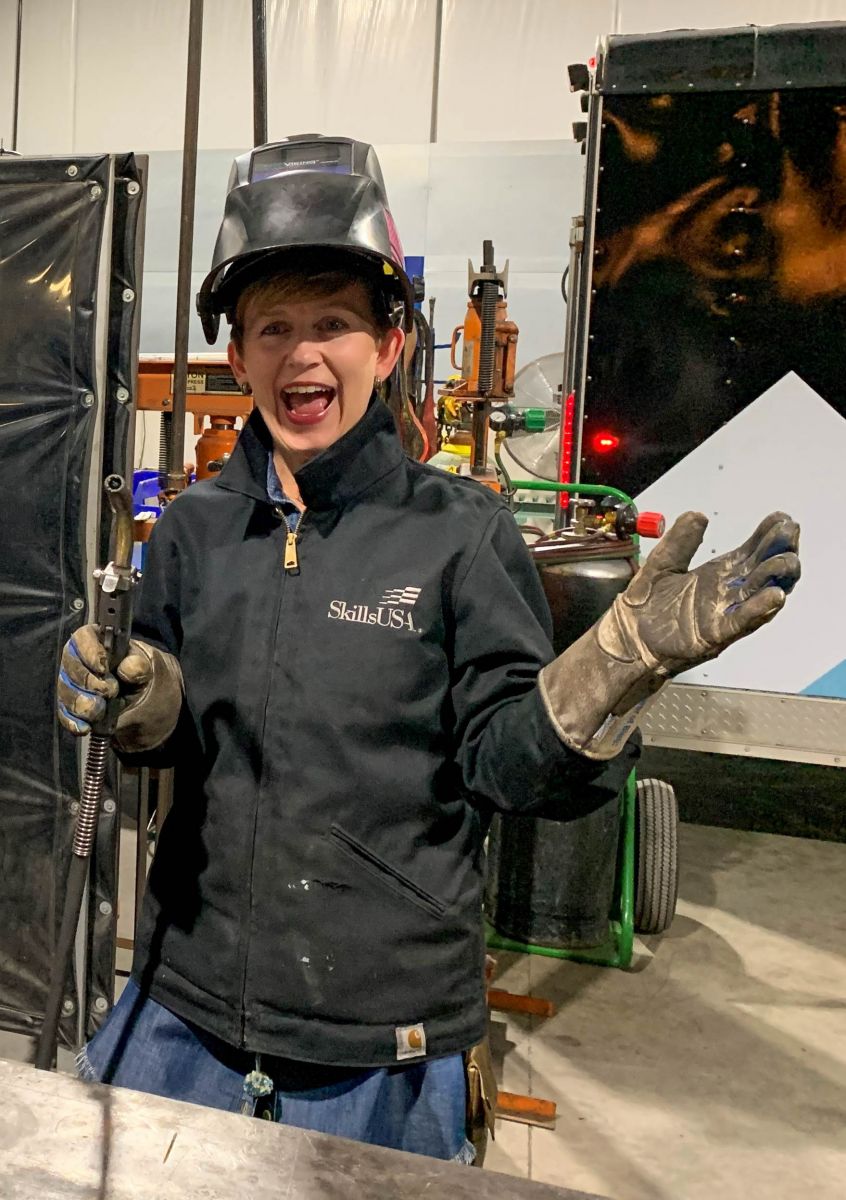 Heather Hadley Blank: Program Manager (AKA Organizational Aficionado & Event Master of Ceremonies)
What are you Listening To? Christmas music, my 6 yr old niece reading to me via zoom, Kink Radio in the car.
5(ish) Words that describe you: Crafty, a pack rat, detailed, always happy to help, a good listener, capable.
Favorite Movie: American Dreamer (an annual favorite after xmas with my Mom and Sis)
Sports Team: Patton Mustangs XCountry, MHS Grizzlies Baseball, my alma mater Go Ducks!
What are you Reading? Christmas cards, "Principaled" by Barker, Ferrua, George, ... K. Ferrua, my boys kindergarten teacher!
Favorite Food: Tiramisu, ginger molasses's cookies, chocolate vinegar cake, salmon, fresh caught crab, roasted beets, sugar snap peas from the garden, peaches, pears, raspberries, pizza with artichokes.
Hobbies outside of work: sewing, crafting, gardening, going to the beach, travel.
Favorite thing to do in McMinnville: Visiting 3rd St restaurants and shops and events like: Alien Parade, Tunes on Thursday, Farmer's Market, Santa's Parade, Biggest Turkey Contest, and now Dine out on 3rd! I enjoy wine tasting in the foothills, walking in the parks, social gatherings! (in our backyard or town)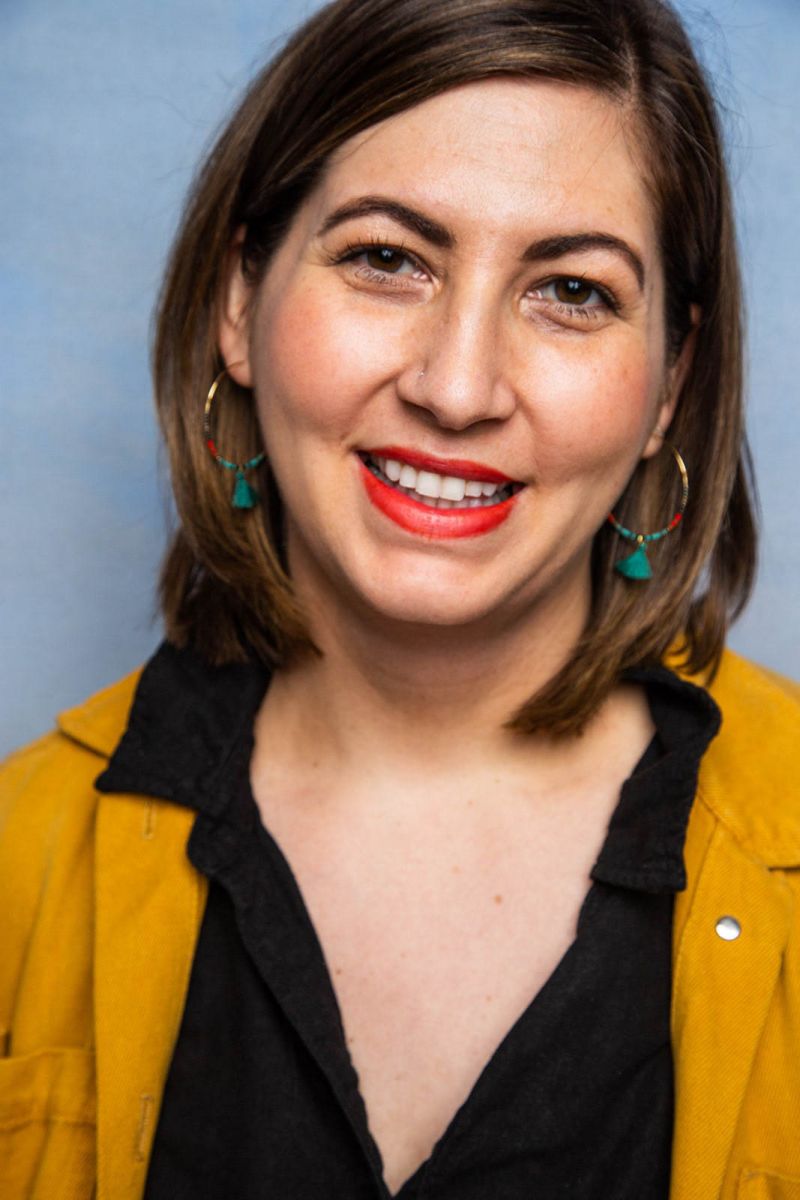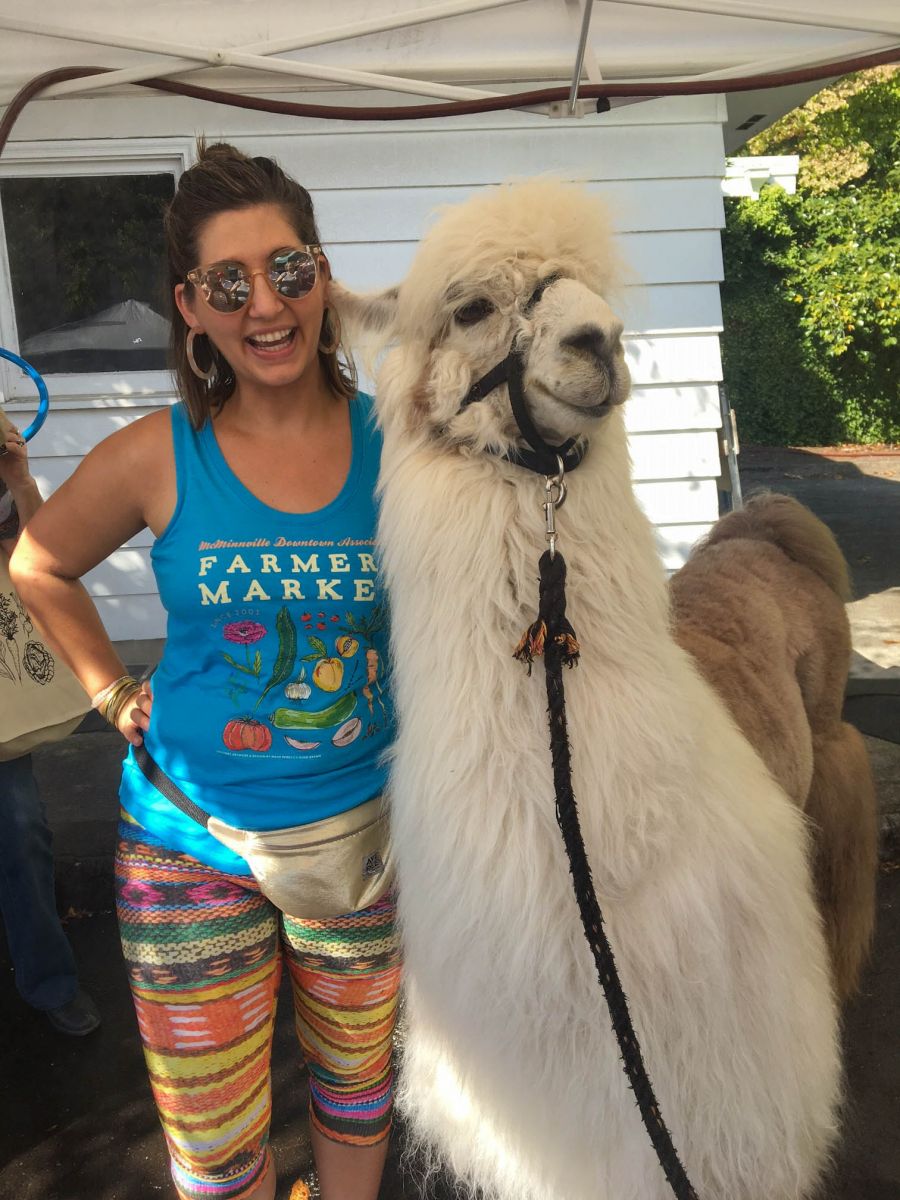 Tayler Brisbin: Communications Coordinator (AKA Social Media Wizard & Word Tailor)
What are you Listening To? My Holiday Playlist is almost 18 hours long… But Usually Blind Pilot, Radiohead, John Mayer… I'm a bit late to the party, but I jumped on the Taylor Swift Bandwagon in 2020. I also listen to a handful of Podcasts (I can only commit to 3 at a time without getting overwhelmed/ behind…) Armchair Expert, Smartless and Wait, Wait Don't Tell Me are the current rotation.
5 Words that describe you: Creative, Mindful, Awkward, Colorful, Zesty.
Favorite Movie: When Harry Met Sally and The Empire Strikes Back
Sports Team: Boston Red Sox
What are you Reading? I tend to lean towards non-fiction. I just started When by Daniel Pink, and Holidays on Ice by David Sedaris.
Favorite Food: Chicken & Waffles, and ANY kind of pickle. I've also declared Pimento Cheese as the official food of 2020. I tend to lean into Savory breakfast foods, but I just made a batch of Eggnog Pancakes that were exceptionally yummy.
Hobbies outside of work: Yoga, gardening, I love writing letters (snail mail for life), Cooking… I really enjoy entertaining, especially dinner parties in the back yard. I have a lot of various "crafty" outlets too… I took up embroidery in early 2020, I just made a couple of holiday wreaths from some things foraged in the backyard, I love making collages.
Favorite thing to do in McMinnville: I'm in the midst of a 16-year love affair with the McMinnville Downtown Farmers Market. (You could say things are getting pretty serious between us.) I really love how walk-able our town is, during the summer I walk everywhere! I love strolling down 3rd street and winding through neighborhoods to get to Alpine and down to Mac Market. I tend to be a bit introverted, but I love taking a good book and finding a spot to perch downtown with a snack or a beverage. I know I'll always run into someone I know sitting in Community Plate, or the Bitter Monk, and it is nice feeling connected to a community. I love sitting at the Bar in Thistle with a glass of bubbles and some oysters and just people watching or chatting with whomever sits next to me.