MEDP Spark: The Bounceability Factor
Sep 10, 2020
MEDP Spark, Volume 5, Issue 8 -- September 2020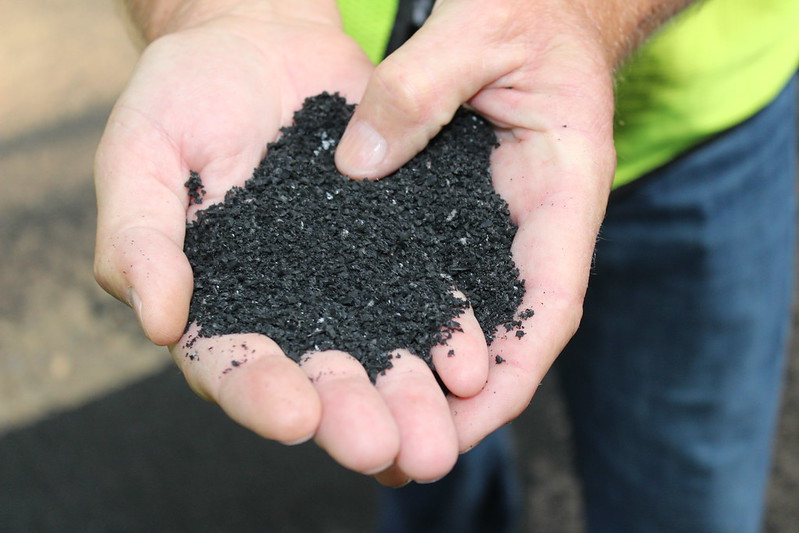 At MEDP one of our favorite aspects of what we do is being able to tell the stories of our local manufacturers and traded sector companies. It's an opportunity for us to share a little behind the scenes glimpse into the day-to-day activities that contribute to the economic vitality of our community.
Tucked into the heart of McMinnville's Urban Renewal District just off of Alpine Avenue you'll find Ultimate RB, a world leader in recycled rubber technology. Walking through the facility is a bit of a tactile dream. There are neatly stacked palettes of rubber matting, interlocking tiles built for the bounceability of playgrounds, and waterfalls of tire crumb cascading into a black dune on the warehouse floor. Everywhere you turn, there is texture.
Established in McMinnville in 1985 as RB Rubber, the company has continued to grow and evolve over the years. What started as one man's vision for recycling used tires is now one of the largest and most technologically advanced manufacturers of recycled rubber products in the world. In 2020 alone, 50 million pounds of tires will be diverted from the landfill and processed through the Ultimate RB facility.
In 2016 MEDP named Ultimate RB as Manufacturer of the year. In 2017 the business was acquired by the Carlisle Construction Company and they have spent the last few years updating the production systems, making facility improvements and investing in their employees. Currently 92 people are employed locally by Ultimate RB, and there is hope to grow the company over the next few years. Plant Manager Tim Voyles said that one of the biggest shifts he has witnessed since stepping into his role at the McMinnville plant is the emphasis on safety culture with the employees. They feel empowered to speak up and bring potential issues to light, and as a result, the entire company runs smoother.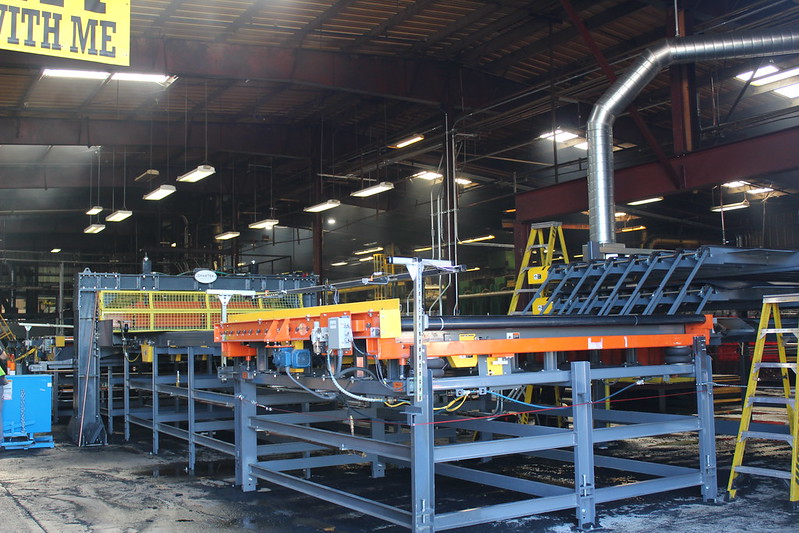 Part of the new equipment on the production line
Automation updates within the facility have also contributed to overall employee safety and have been able to increase product output while leading to a better environment for the workforce. Currently, the facility is running 24/7 but that doesn't mean the company is all work and no play. In fact, play is a large part of what they do. The rubber matting and flooring produced at Ultimate RB can be found at playgrounds, schools, parks, home gyms, equestrian and agricultural facilities and more.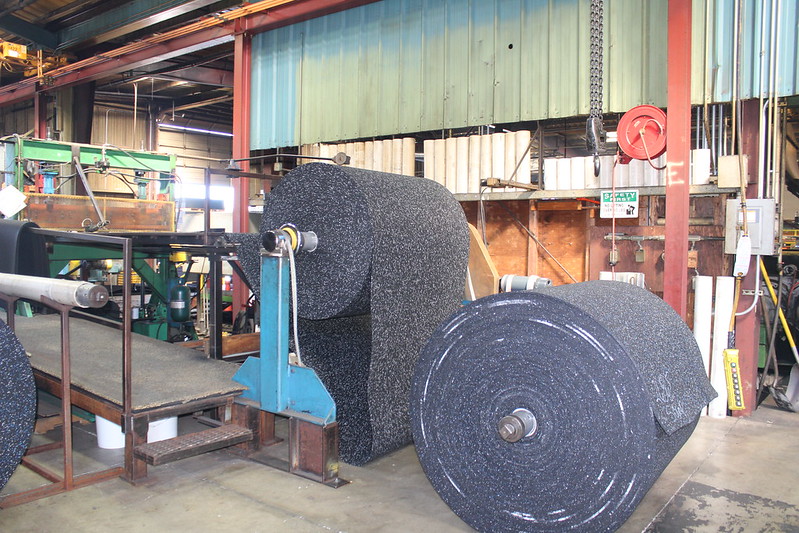 Rolls of Rubber Matting
The products are not only eco-friendly, but extremely customizable and engineered for durability. Ultimate RB tests and guarantees every one of their products, so they know their customers are getting the best possible product. The Bounce Back Tiles produced on-site are designed to meet federally mandated "Critical Fall Height" requirements for playground equipment. Bounce Back Tiles were just installed at the Bear Hugs facility at McMinnville High School in their outdoor play area.

Bounce Back Tiles in the warehouse and installed at Bear Hugs at McMinnville High School
Voyles, who relocated to McMinnville in 2018 says the most enjoyable aspect of running a business here is the relationships he gets to build with people in the community and how supportive the city is. "My goal is for Ultimate RB to be one of the best places to work in McMinnville."
RB Rubber was founded by McMinnville High School Alumni Ron Bogh, and over the years supporting local students and community has always been a priority. Last year when McMinnville High School was in the process of remodeling the gym, Ultimate RB donated rubber flooring for the temporary weight room facility that was put up for students during demolition and construction. Athletic Director Ryan McIrvin said, "They are always looking for ways to give back." The new and improved weight room facility as well as the baseball and softball team rooms all have flooring produced locally at Ultimate RB.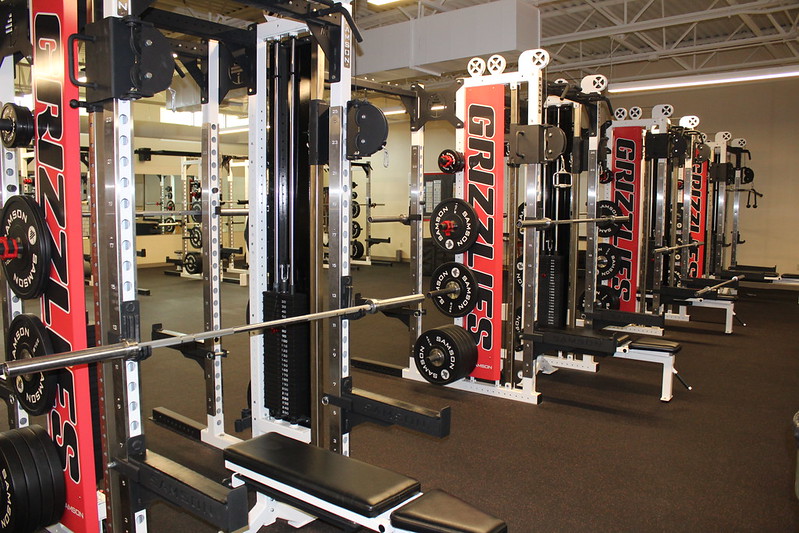 The Weight Room Facility at McMinnville High School
Ultimate RB is just one of the local manufacturing companies with a sustainability focus. Spartech Plastics has an initiative to reuse trim material from their production lines and integrates 100% of the excess trim back into similar products. Cascade Steel creates products from recycled steel, which uses 40% less water and reduces mining waste by 97%. The high percentage of recycled content makes their products ideally suited for LEED building projects.
At MEDP we are looking forward to seeing and supporting the growth, innovation, and sustainability of our local manufacturers in the coming years. We are here to help take the guesswork out of starting, growing or relocating your business in McMinnville, to find out more, give us a call. 503.474.6814