MEDP Spark - Host an Intern, Grow McMinnville
Nov 10, 2016
MEDP Spark, Volume 1, Issue 11 -- November 2016

In their cozy downtown McMinnville office, Kitri McGuire and Jeff Knapp gushed over their summer intern from the McMinnville WORKS Internship Program. As Visit McMinnville's Marketing Manager and Executive Director, respectively, they welcomed George Fox University senior Geneva Garcia as their 2016 Marketing and Media Production Intern. "We were excited to give local, creative people an opportunity to see what it's like to work in a creative agency," Jeff shared. "MEDP brings something so critical to McMinnville and their mission runs parallel to ours."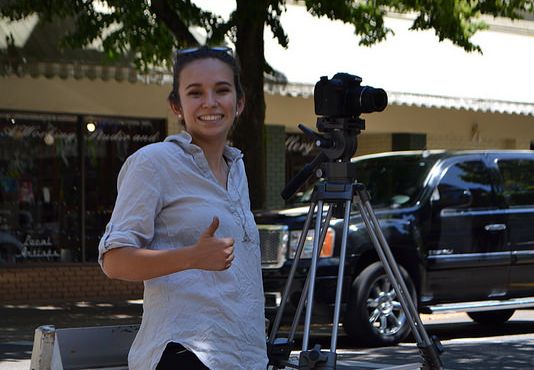 Geneva Garcia, Visit McMinnville's Marketing and Media Production Intern
McMinnville is home to a wonderful, growing mixture of business and talent. With growth comes the need for more skilled personnel, and MEDP is working with McMinnville's best to meet that need. One such way we're doing that is through the McMinnville WORKS Internship Program. The program is a nine-week, paid, summer internship that takes place in McMinnville. The program brings workers into McMinnville with skills in sales, human resources, engineering, marketing, video production, and more. The McMinnville WORKS Program is a "grow our own" approach to local talent development, and it's been effective. In 2016 alone, four interns were asked to stay on with their host companies as full-time employees after their internships ended.
Altogether, 20 internships were held at 14 different host sites in 2016. Hosts included Cascade Steel Rolling Mills, Cellar Ridge Construction, City of McMinnville, McMinnville Area Chamber of Commerce, our office here at MEDP, Meggitt Polymer & Composites, OnlineNW, Oregon Lithoprint, Sea Reach Ltd., Solid Form Fabrication, Suite 4, Visit McMinnville, Willamette Valley Medical Center, and Yamhill County Clerk. Feedback from interns and host sites alike illustrate the program as a great addition to McMinnville, providing a tremendous opportunity for everyone involved to further enrich our city.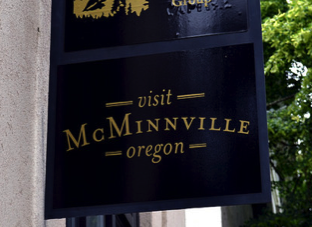 Visit McMinnville's Signage on NE Davis



"We were able to give back by participating in the WORKS Program and we found someone with a creative background to assist us in creating content that we could use the rest of the year," Kitri told us. "Having the opportunity to host an intern was beneficial for us, for the city, and for Geneva." Jeff added, "Thinking about managing the process of finding and managing an intern was daunting. MEDP made it really easy, though."
"MEDP made the process very simple for us as a small business," Kitri said. "They really helped guide us to find the right intern for what we were looking for."
In addition to the internal experience, the McMinnville WORKS Program offered something that Visit McMinnville wasn't anticipating. Kitri said, "It really helped us to network with other businesses in town that had interns as well. We were invited to many social events, like the wrap-up party. It helped us in the community as a new organization to get to know our fellow businesses."
Additionally, Jeff said that the McMinnville WORKS Program "is critical on all levels. We need to attract, grow, and promote home-grown talent. We get to market those stories, so this program helps to make our efforts even better. If other people here have interesting stories or are doing creative things, we have an easier time painting McMinnville as a place people want to come and visit. In turn, those visitors see that and may choose to relocate their business here, or want to live in a community like this. It just has a ripple effect."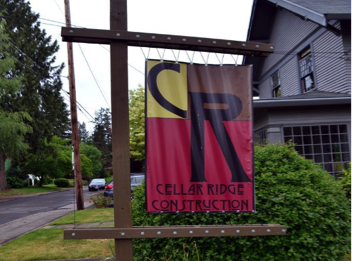 Cellar Ridge Construction's Signage on NW 5th



In their historic-home-turned-office, Cellar Ridge Construction hosted Marketing and Promotions Intern Heather McNutt-Kaestner. "Heather was among many qualified candidates", Zack Geary, Project Manager at Cellar Ridge Construction said. MEDP's prescreening process saved them time and energy. "We got an envelope with our name on it and a note that said 'these 27 candidates would work really well for you.' MEDP made it very easy."
He went on, stating "getting involved was simply a matter of saying 'yes'. Solid Form Fabrication and the City of McMinnville had been involved and we had heard great things about the WORKS Program. Being backed by good people made it an easy decision to participate. It's a contribution to developing a future asset. We benefit from the skillset of the intern, and their work has future dividends. Those dividends may not be for us but for someone else, and it was great to be a part of shaping someone's future."
Cellar Ridge Construction's Marketing and Promotions Intern, Heather McNutt-Kaestner

Hiring for any position can be an arduous task. "Hiring an intern or an employee means you have to outline a job description, post it online, go through the interviewing process, and build a long-term plan for that position", Office Manager, Wendy Phoenix said. "The MEDP WORKS Program was a no-brainer to be involved with. Being a participant ended up being more beneficial than we ever thought, and hence, we're doing it again!"
"We got involved to be a part of something, to be a part of the workforce development solution", Zack said. "There is a credible need for a more robust, higher skilled workforce, and we wanted to help develop those skills. If we can keep doing this and continue being a part of the MEDP WORKS Program, we can eventually, in 10 years, have 5 interns, and hopefully the program will have 100 host sites with 500 interns."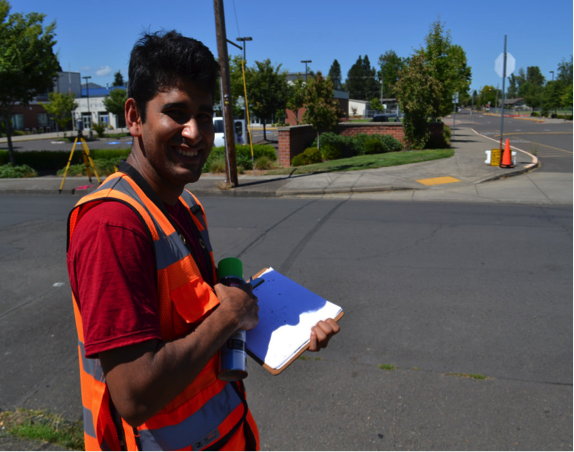 Abhinav Mishra, a past McMinnville WORKS Program Intern and new
Cellar Ridge Construction Employee

"We actually just hired a new project manager, Abhinav Mishra. He is a recent Civil Engineering graduate from Portland State University and was working with the City of McMinnville in the WORKS Program this year." Abhinav discovered the position at Cellar Ridge Construction through the McMinnville WORKS Internship Program and utilized the network of professionals he had met to continue working in McMinnville.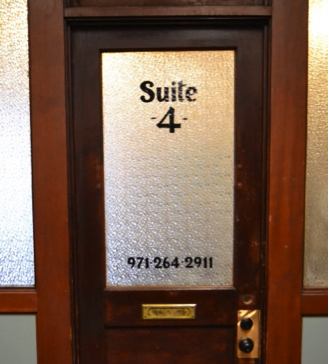 Suite 4's Office Door



Lastly, Suite 4's Business Development Associate, Miles Oliveira, shared their experience as a host site. "We ended up with three extraordinarily talented folks: Marketing Interns Lucy Bellville and Danielle Nelson and Editorial Intern Erin Moller. They hit the ground running with the projects we gave them", he said. "When it came time to sign up to be a WORKS site, we jumped at the opportunity. MEDP was so helpful throughout the whole process. We let them know our preferences and they sent us a bevy of talented individuals to choose from. It was hard picking which folks we wanted to bring on because they were all really qualified. It's a great position to be in where you can't make a wrong choice."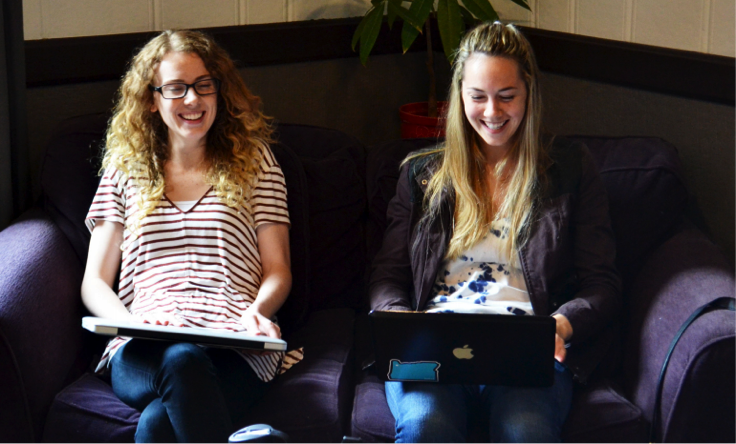 Suite 4's Marketing Interns, Lucy Bellville and Danielle Nelson



"Suite 4 is a small business", Miles said. "The most important thing for us is our personnel. We can't afford a bad hire, which is why we have such an intensive hiring process. As other host sites shared, MEDP provided us with an extraordinary vetting process. We knew going in that each of the potential interns were going to be high quality, but we didn't know that each of them were going to be so extremely qualified."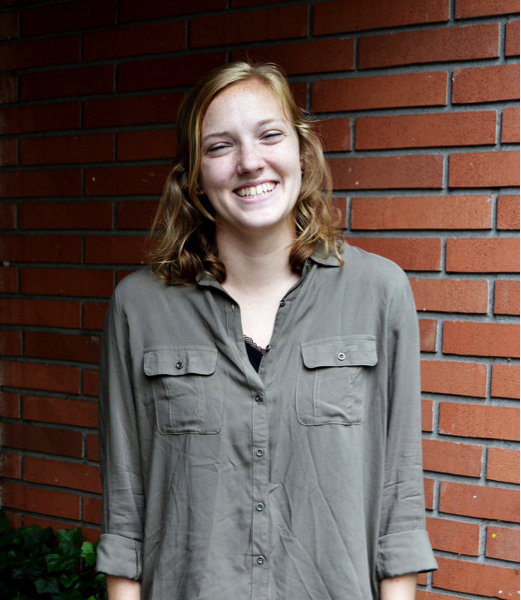 Suite 4's Editorial Intern Erin Moller



Interviews concluded with the question, "Would you be a part of the McMinnville WORKS Program again?" Cellar Ridge Construction gave a "resounding yes. Absolutely." Visit McMinnville said, "Absolutely! Yes." Suite 4 answered, "Of course. McMinnville's population and economy is in an incredible growth phase right now. That means we need a talented work pool for our businesses. If we're able to show the young people in the greater McMinnville area that there are great jobs available right here, our economy is only going to continue to grow. That's good for employers, employees, and our community as a whole."
Through the McMinnville WORKS Internship Program, 2016 saw 170 intern applications from around the country. With such an amazing pool to work from, we helped local businesses bring exceptional talent into McMinnville. We hand select resumes for our host sites and provide marketing for host site's available positions. We work hard for our city's businesses, and we want to help you grow. We encourage and welcome all McMinnville area businesses to apply to take part in this award-winning, nine-week summer internship program. For more information on hosting a 2017 intern, please visit our website here. To apply, submit your information here.
Questions? Email us at info@McMinnvilleBusiness.com.