TTR: Making Tax Law Less Taxing
Discover a technology manufacturer in McMinnville, Oregon that is often hailed as one of the best places to work in Oregon.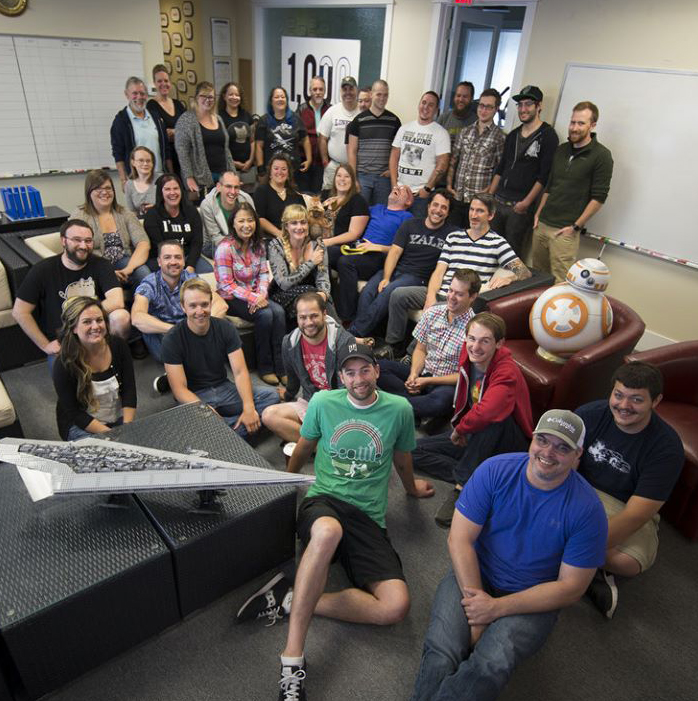 TTR's Team. Photo courtesy of TTR
Resources Used by TTR:
McMinnville Economic Development Partnership
Business Oregon
Company Stats:
90 Employees (2017)
Oregon Business 100 Best Companies to Work for in Oregon (2016-2018)
The Oregonian #2 Top Work Places (2017)
76 Employees (2016)
Company purchased new 30,000 sq. ft. building on Highway 18 (2016)
MEDP Manufacturing Leaders of the Year (2016)
The Oregonian #1 Top Work Places (2016)
The Tax Answer Company:
TTR was founded with one genuine desire - to help people. As their website proclaims, they know that they are not doctors, but they approach their work with an outlook that what they are doing can help improve people's lives by making them easier. When attending any of TTR's events or visiting their office, one message is always clear: the work they are doing helps tax professionals get home to their families earlier, and that's important.
Founded by Shon Holyfield in 1999, TTR is a tax software company that provides tax answers to professionals. These tax answers are provided through careful research and updates of every tax law in every state in the United States. Using TTR, answering questions that used to take hours to answer like 'Is food sold to qualified food banks exempt from taxes in Georgia?' changes hours of researching information and reading tax law into a simple 'Yes, it is.' answer. Not only does TTR provide these answers happily, simply, and with further explanation if needed, they do it in a company culture that is beginning to draw notice.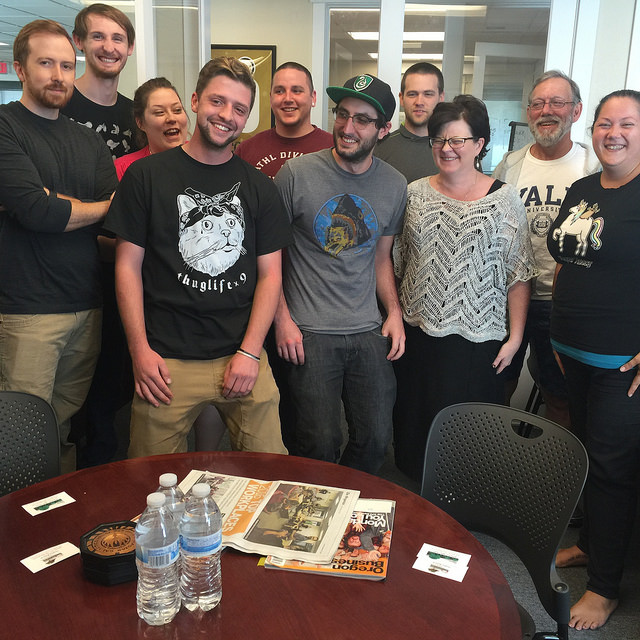 TTR Employees stand with MEDP Executive Director, Jody Christensen, on Cat Shirt Tuesday.
The company culture at TTR can be described as energetic, casual, and whimsical. Stop by on a Tuesday to see multiple employees in cat-shirts, or on any random day you might walk in on a nerf-gun war. Mondays start with a company-wide meeting and if you check out the company's Instagram, you'll be sure to see lots of treats and company lunches/parties. This culture has been recognized by both The Oregonian who awarded the company #1 Small Company to Work for and by Business Oregon where the company has been in the top ten mid-sized companies to work for list for the past two years (2016 & 2017).
With a product that can cut hours out of tax questions and research, it's not surprising that TTR is expanding rapidly. In 2016, the company purchased a building on Highway 18, moving their office from a leased space on McMinnville's 3rd street. With the expansion, the company also plans to hire more staff. In 2016, TTR employed 78 people, and plans to reach at least 120 over the next 2 years.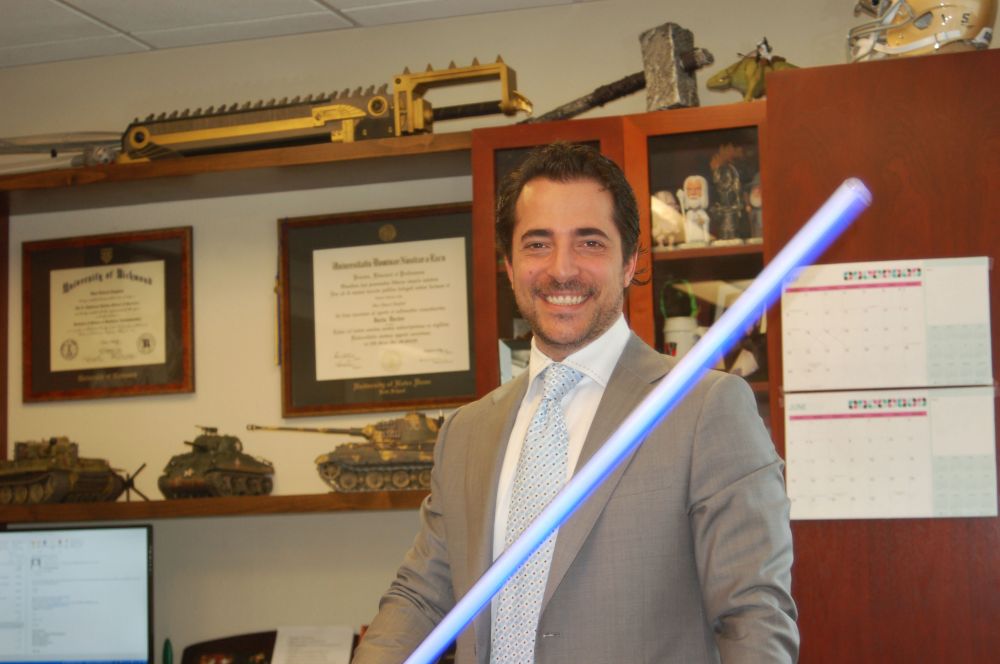 TTR's CEO, Shon Holyfield
According to Shon Holyfield, TTR's CEO, "If I were looking to locate my headquarters anywhere in the United States, I would look at McMinnville. It's a great place to raise families and it's a great place to attract people and professionals." When looking for a new building, Holyfield also recognized the resources McMinnville could provide, "MEDP has been very supportive, and they've reached out directly to offer assistance. I really appreciate and admire their commitment to staying connected in the community to ensure that companies stay here in McMinnville."
With the move to a new office and growing client base, TTR is excited by the prospect of growth. Along with this growth is a commitment to continue harboring their company culture and to continue working for others. Holyfield states, "I cannot thank our staff and their families enough. I really admire how our professionals, who come from such diverse backgrounds, have come to work together and have made TTR a great place."
Learn more about TTR at www.ttrus.com
To read more, see our newsletter:
MEDP Spark - The Force is Strong With This One
MEDP Spark - High-End Expansion on the Highway: 18's New Business Campus & Hotel
Women in Manufacturing: TTR and What it Means to be 50/50