Thankful for McMinnville's Industry Innovators
Nov 23, 2022

MEDP Spark - November 2022 Issue
McMinnville Industry Innovators Recognized: Award Winners and Grant Recipients!
In this edition:
Bonamici Visits Applied Physics Technologies (APT)

HelloCare Wins Oregon Entrepreneurs 2022 Award

Solid Carbon Receives High Impact Opportunity Grant

Lateral Systems Receives Small Business Matching Grant

Phenix Solutions Semi-Finalist in the Bend Venture Conference

BizCon 2022 Held in McMinnville

YDD Youth Workforce Development Grant received by MEDP

Youth Resource Fair December 7, 2022 at Chemeketa Yamhill Valley Campus

MEDP Hiring: Workforce Development Contractor (Deadline 11.30.22) & PT MarCom Specialist (Deadline 12.11.22)
MEDP is inspired and grateful for McMinnville's history of innovation and entrepreneurship and is proud to share the latest in achievement and innovation from members of our community.
Enjoy these highlights: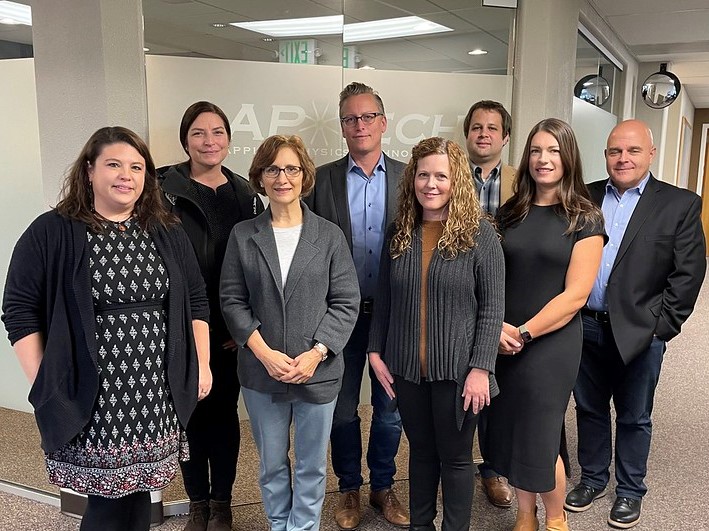 APT - Applied Physics Technologies visited by Congresswoman Bonamici
Congresswoman Bonamici, advocate for innovation and technology attended a tour and discussion about the impact of Innovation and Technology in Oregon and the CHIPS and Science Act at APT McMinnville this October. APT is currently expanding and building a new clean room at their McMinnville location. Business Oregon, MEDP, SEDCOR, OMEP were also in attendance.
Applied Physics Technologies founded in 1995 by Linfield Professor William Mackie, PhD and Gary Cabe. Recognized for their technology capabilities and acquired in 2019, became a Division of Hitachi High Technologies and built their APT Lab in Hillsboro in 2021. APT specializes in design and manufacturing of thermionic field emission, cathodes, electron and ion beam components found in microscopy, microanalysis, x-ray and additive manufacturing.

---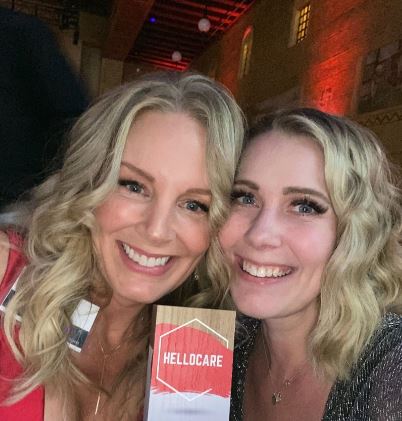 Congratulations to HelloCare for their achievement and recognition by the Oregon Entrepreneurs Network, in receipt of the 2022 Award for Entrepreneur of the Year in a Development Stage.
Helen Anderson came to MEDP as an attendee of our inaugural StartUp Bootcamp in 2020, as a part of the newly created Launch Mid Valley partnership with Venture Catalyst, Mike White. Her drive and determination set her apart. She has been an RN since 2005 and saw the need to support our senior community with in-home care offerings. Taking the weight off of family members and providing attentive, nurturing care to seniors.
After winning the 2020 Start-Up Bootcamp PitchFest she continued to work diligently to open HelloCare, her brick and mortar location in downtown McMinnville. With her fast growth she has expanded her team in two short years to a staff of 80. She has also added additional services for her clients from nutrition to Hospice Care and more and has just held a grand opening at her new location in McMinnville to include a Senior Day Care facility for expanded service offerings.


---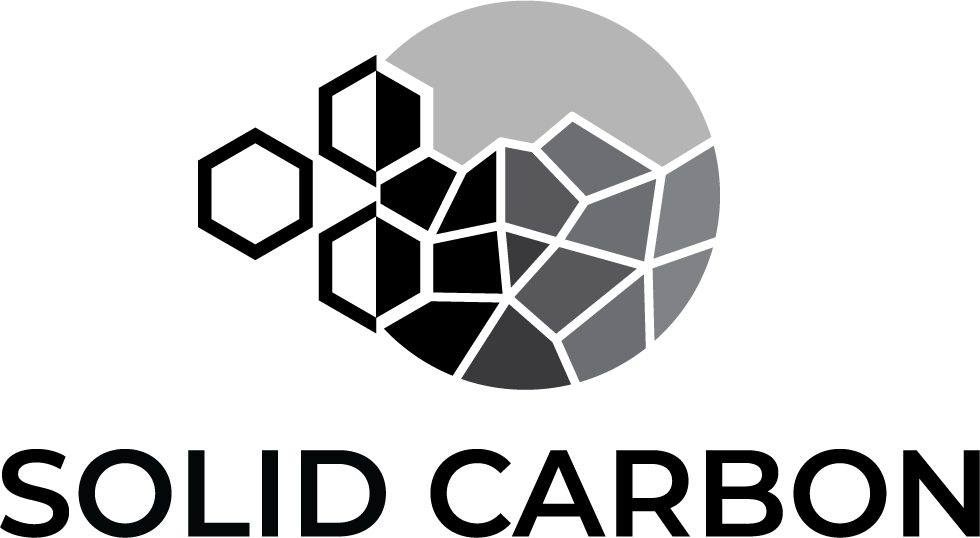 Solid Carbon receives Business Oregon Grant
Winner of SEDCOR's Most Innovative Product this fall, Solid Carbon in partnership with MEDP is the recipient of Business Oregon's HIOP - High Impact Opportunity Project grant (through the Oregon Innovation Council (Oregon InC) to further develop their carbon negative concrete solution, recently showcased in the floor of Remy Wine's new production facility in Dundee. The Drabkin-Mead Formula used for the 5,000 sq. ft. floor sequestered the equivalent of 5.1 tons of carbon dioxide.

HIOP Grant - Concrete Climate Moonshot partners include: MEDP, Oregon State University, Solid Carbon, Biomass One, Association of Oregon Concrete and Aggregate Producers (OCAPA), Northwest Cement Council (NCC), City of Portland, City of Corvallis, City of McMinnville, Wilsonville Concrete Products, Lafarge (Holcim Limited), Euclid Chemical.

---

Lateral Systems Receives SBIR Grant Match
Lateral Systems, a local smart AgTech start-up is to be congratulated for its award by Business Oregon and Oregon InC., of a SBIR Matching Grant. SBIR - Small Business Innovation Research is a federal grant program designed to stimulate technological innovation for commercialization potential.
Receipt of this Phase 1 Matching Grant will support Lateral Systems in validating software, rapid sensor prototyping and analysis for commercialization for its platform of water quality sensor arrays for indoor growing environments.

---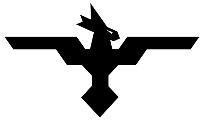 Phenix Solutions Semi-Finalist in Bend Venture Conference
Local heavy lift, remotely piloted aircraft developer, Phenix Solutions has made entrepreneurial headway through their work with the Mid-Valley Venture Catalyst, Mike White and the Mid-Valley Fund. They were selected as a Semi-Finalist for the Bend Venture Conference held in early November.
Working diligently to bring their prototype to life they continue to explore funding programs for completion. Already recognized by several large contracts once proof of concept is delivered. Interested in supporting this aviation and aerospace startup with over 20 years combined experience in this field? Contact: Mark Zimmerman, Co-Founder at mark@phenixuas.com.

---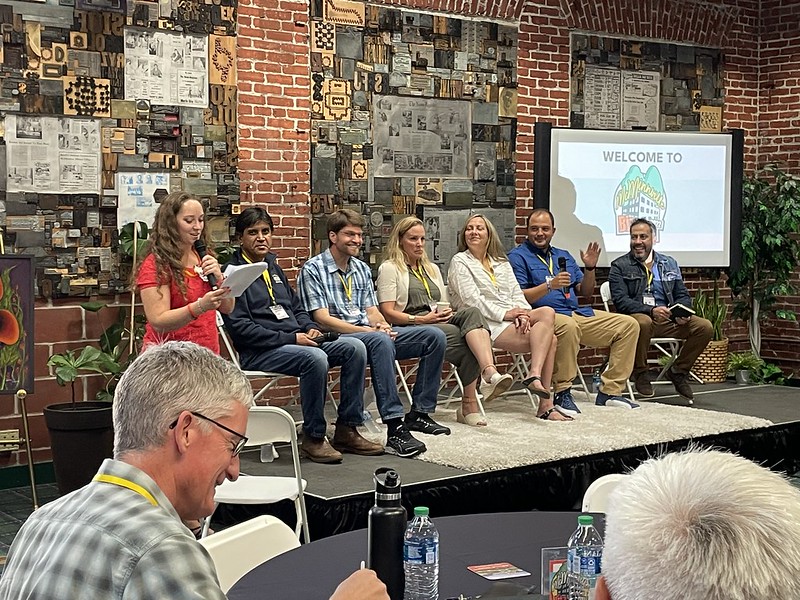 BizCon 2022 Held at Alt Co-Working
The inaugural BizCon 2022 conference was held at Alt Co-Working in McMinnville, as part of our Launch Mid-Valley initiative to support local entrepreneurs and our start-up business community. An excellent line-up of speakers and panelists was offered for the full day event along with networking and topical roundtable discussions. Attendees heard from keynoters: Cheryl Meyers, Deputy Secretary of State; John Maroney, Oregon Venture Fund; Patrick Crowley, Chapul Farms; and Craig Ostbo, Oh! Strategic Branding. A vibrant and informative panel of entrepreneurs spoke from the heart about their entrepreneurial experiences, including: Hari Mahesh, Smera Vineyards and Artisan Vino; Helen Anderson, HelloCare; Mike White, Venture Catalyst and Best Damn BBQ Sauce; Mimi Weinreb, The Rose Confectionery; Arturo Vargas, Hamblin Eatery; and Brad Johnston, Tanoshi, Inc.
Special appreciation of our sponsors for supporting our entrepreneurial community: Business Oregon, Citizens Bank, BCC Consulting, Alt Co-Working, MEDP, Launch Mid-Valley, First Federal, SBDC, Oregon Stationers, Just Honest Bookkeeping, HelloCare, True Style Marketing Events, Write For You.

Launch Mid-Valley programming in McMinnville includes monthly Coffee Clubs for Start-ups with our Venture Catalyst, Mike White on the third Tuesday of the month from 9-10am at Alt Co-Working on 3rd St. McMinnville. Coffee generously provided by First Federal. The next Coffee Club will be December 20, 2022 from 9-10am with a holiday white elephant gift exchange (under $5). Additional offerings are available throughout the tri-county region of Yamhill, Polk and Marion Counties.
Chemeketa Small Business Development Center is also another fabulous resource for our start-up and entrepreneurial community. Check out their offerings here.


---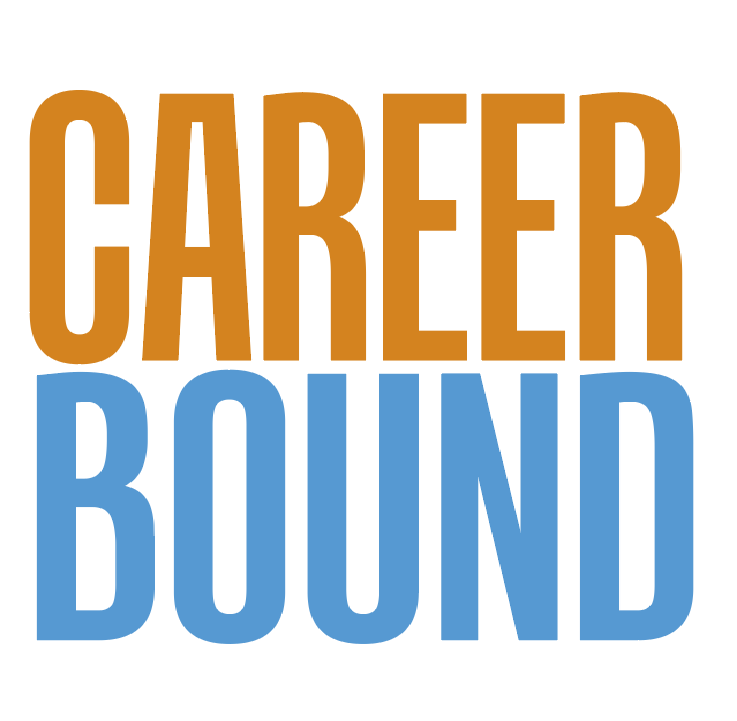 Youth Development Grant Received by MEDP
MEDP focuses on supporting our business community through four strategic initiatives, one being workforce development. We are proud to announce that funding was received through the Youth Development Grant (YDD) through HECC - Higher Education Coordination Commission for the expansion of our (2019 piloted) Career Bound youth work-experience/internship program in Yamhill County. This grant will focus on engaging 14-24yr olds in priority populations to provide them with workplace essential skills training while granting wage subsidies to employers interested in hiring and mentoring youth at their place of business for this nine-week program to begin April 2023. Employers in manufacturing, healthcare and technology related industries will be given priority selection to meet grant criteria. Priority Population Youth being offered these paid (at least minimum wage) work-experiences and mentorship, include, but are not limited to: rural/low income communities, women, communities of color, LGBTQ+,experiencing homeless, foster care current or past members, members of Oregon tribal nations. Learn more about FRO - Future Ready Oregon and Youth Development Division.
Interested in learning more? Contact MEDP at heather@mcminnvillebusiness.com | 971.241.8777
MEDP currently is in search of a contractor to support in development and implementation of this Career Bound expansion. If interested, please find the Request for Contractor Qualifications here.

---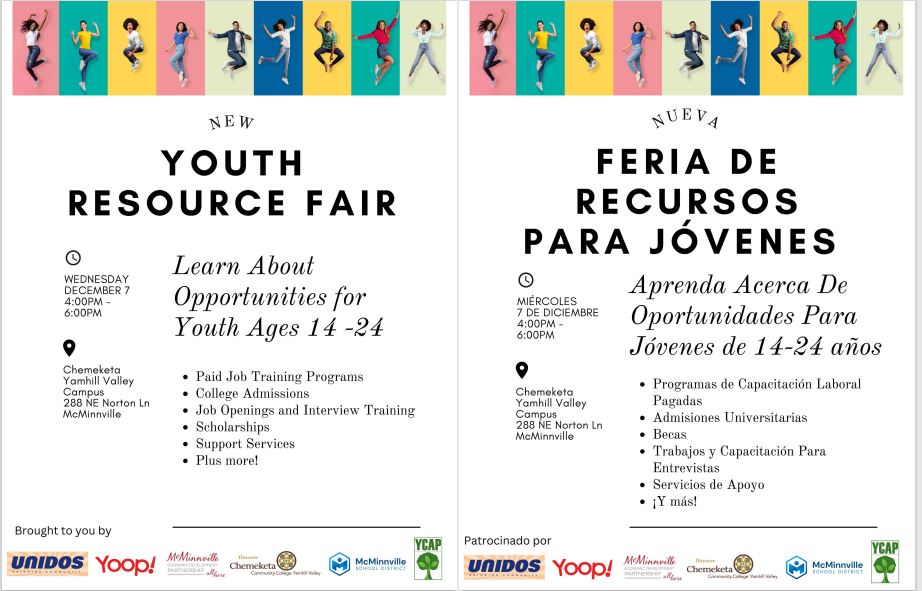 Youth Opportunities Resource Fair - December 7, 2022
Chemeketa Community College - Yamhill Campus McMinnville
Join MEDP, Unidos, YCAP, MSD-McMinnville School District, YOOP-Youth Opportunities, WWP-Willamette Workforce Partnership, CCC-Chemeketa Community College and more at the launch of our youth outreach and resource fair. Unidos, YOOP-Youth Opportunities, and YCAN-Youth Career Achievement Network will launch paid work experience opportunities and training with the Rethinking Careers platform for LatinX youth aged 14-24 in January 2023. Youth are encouraged to attend and enjoy an open house event to learn more about this opportunity and other offerings in the coming new year, like MEDP's Career Bound paid work-experience opportunity to be held in the spring of 2023. Food, beverage and raffle prizes will be offered to youth in attendance.
Youth Resource Fair to be held at Chemeketa Community College on Wednesday, December 7, 2022 from 4-6pm. Contact Unidos if you would like to participate or learn more about the program at: info@unidosyamhillcounty.org | 503-447-3408 or see Flyer in English and Spanish
MEDP has convened a workforce partnership consortia to target workforce needs in our community and region. This group gathers monthly to look at grant opportunities and programming that can support growing our emerging workforce to meet the needs of our community businesses and industries. If you would like to get involved, contact patty@mcminnvillebusiness.com | 503-474-6814

---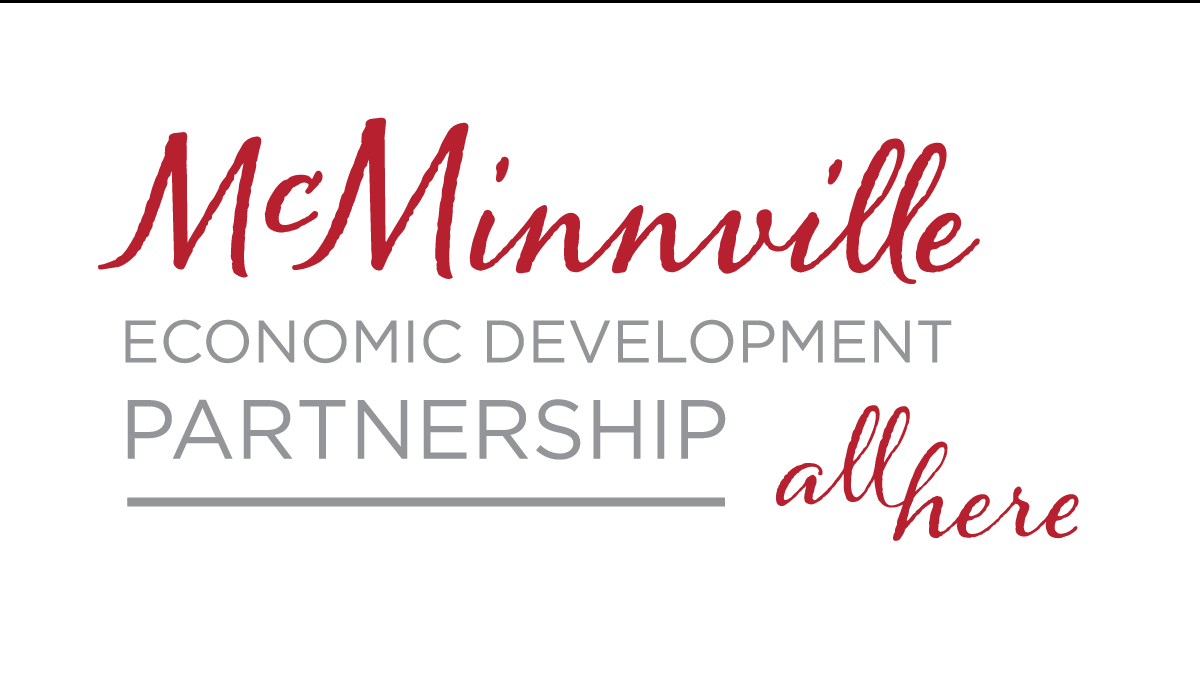 MEDP is Hiring!
McMinnville Economic Development Partnership is a small but mighty team devoted to economic vitality in our community and region. We currently have two opportunities and are in search of the following qualified individuals:
MEDP is grateful for our supportive business community and the thriving entrepreneurial spirit. We look forward to more achievements by you in the coming year.
Want to connect with us?
Patty Herzog, Executive Director patty@mcminnvillebusiness.com
Heather Hadley Blank, Deputy Director heather@mcminnivllebusiness.com
Or Call 503.474.6814