Meet our Summer Intern Coordinator
May 20, 2021
These last few weeks in May are always exciting around our office (yes we are back to working in the office!) because it signals the start of the #McMinnvilleWORKS and #CareerBound internship programs! We'd like to introduce you to our Internship Coordinator Christopher Nobles.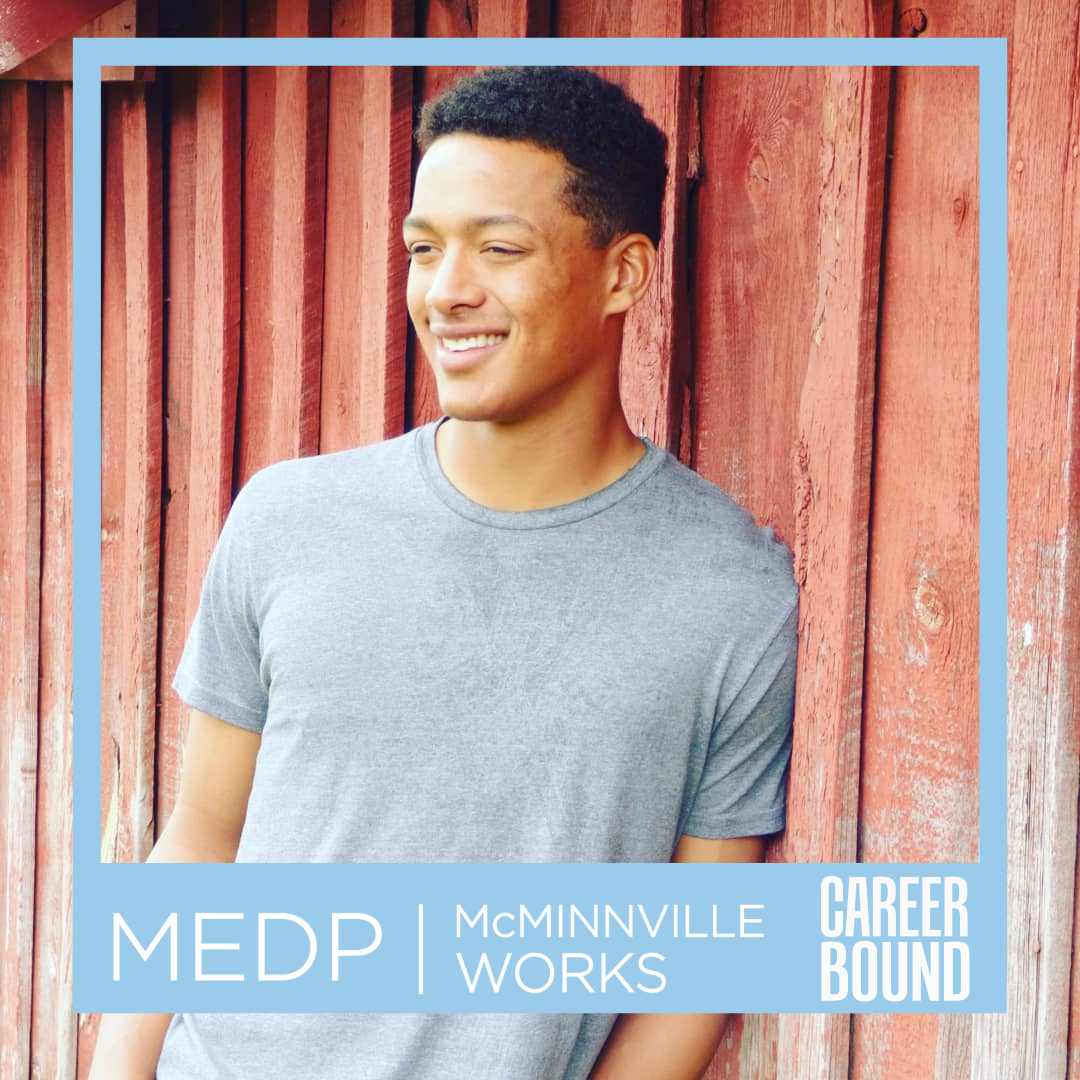 "This is my first time working in McMinnville, but I'm very excited to explore the city and the work I get to do with MEDP to help support the McMinnville WORKS interns and host sites throughout the summer. As the program picks up in the next few weeks and I settle into my role, you can plan on hearing more from me as I take over the Social Media accounts for #McMinnvilleWORKS. (find them linked below) I'll be introducing you to the entire cohort of interns, giving updates on our Professional Development workshops and more. I hope you will follow along with us.

I just completed my sophomore year at Corban University where I'm majoring in Business with a focus on both marketing and leadership. Outside of my life as a college student and athlete (basketball, if you were wondering), I love to hike, play chess, and dabble in photography. "
What are you Listening To? A lot of chill R&B, soul, and gospel music most of the time, but I've been listening to more audiobooks and podcasts recently.
5 words that describe you: Friendly, composed, competitive, curious, driven,
Favorite Movie: The Prince of Egypt
Sports Team: Golden State Warriors
What are you Currently Reading? Lord of the Flies by William Golding
Favorite Food: Sushi
Hobbies outside of work: Basketball and Hiking
What are you most looking forward to doing in McMinnville this Summer? I think what I remember most about a place is the people I meet, so I'm looking forward to the new relationships I will create here.
Any questions about our Summer Workforce programs can be directed to Chris. christopher@mcminnvillebusiness.com