Press Release: McMinnville Business Programs Launch
May 10, 2023

The City of McMinnville Launches New Business Programs on May 10, 2023
Programs include:
Free Bilingual Business Training & Mentorship Programs - Applications Open May 10 - June 7, 2023
McMinnville Small Business 40/60 Forgiveable Loan for up to $20,000 with 40% forgiven - Application Opens May 10, 2023
McMinnville Business Assistance Grants for up to $15,000 for employee recruitment and retention -- Application Opens May 10 - July 12, 2023
MEDP Workforce Solutions Programming
Read more in this bi-lingual press release or contact: economic.development@mcminnvilleoregon.gov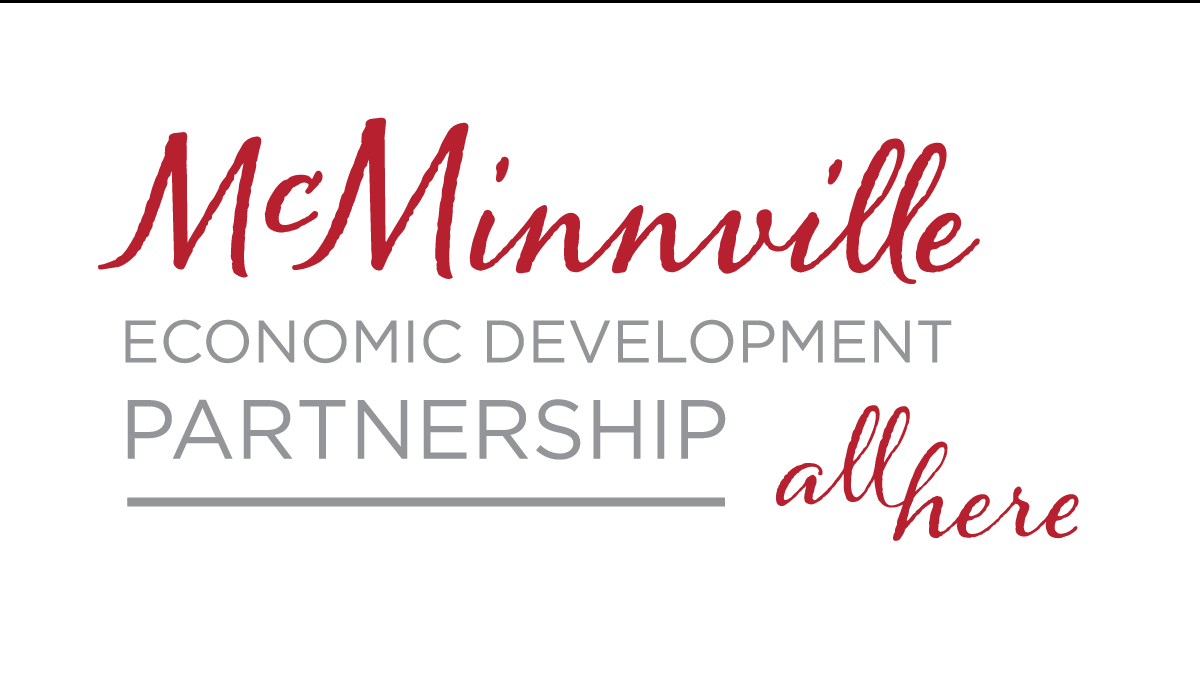 Connect with us!
Subscribe to our newsletter.
Find MEDP on Facebook, Instagram, LinkedIn, and Twitter.
Find our McMinnville WORKS program on Facebook and Twitter.
MEDP was created in 2006 by McMinnville Industrial Promotions, McMinnville Water & Light, the City of McMinnville, and the McMinnville Chamber of Commerce to support traded sector business and industry. We are a public/private entity supported by our Investor Circle.
Patty Herzog, Executive Director patty@mcminnvillebusiness.com
Heather Hadley Blank, Deputy Director heather@mcminnivllebusiness.com
Or Call 503.474.6814