Summer 2020 Internships: the good, the sad and the optimistic
Apr 15, 2020
MEDP is proud to be organizers of an eight-year-old award-winning internship program and the instigators of encouraging other communities to produce like programs around the state through Oregon WORKS. Although there has been an ebb and flow over the years in the number of host sites and the number of applicants, this year brings us unique circumstances.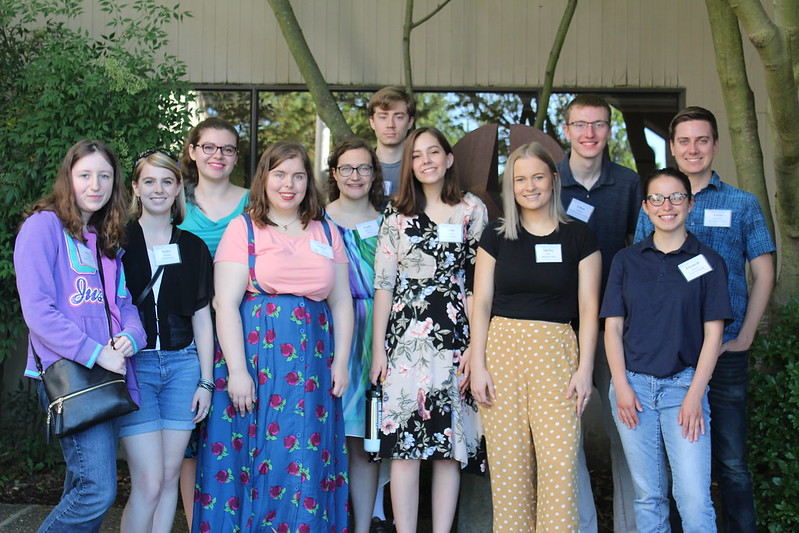 We'd like to thank everyone who applied to MEDP's Summer 2020 Internship Programs: McMinnville WORKS and Career Bound this year. We had nearly 150 applicants for initially 23 internship opportunities. We understand you have been patiently awaiting news on how these opportunities will carry on this summer. MEDP is still optimistic to continue with our traditional kick-off in June pending any further national and state updates. In the meantime, knowing that some of our companies are still navigating the challenges that have come with COVID-19 we'd like to give you a status update as of today.
Congratulations!
These companies have made hires. These positions are now closed.
City of McMinnville Administration Dept. – administration

City of McMinnville Engineering Dept. – civil engineer

City of McMinnville Wastewater Treatment Dept.– permit lab/chemistry

HBF International – data analytics

MEDP – internship program coordinator
Still in Process:
These companies are still making an effort to continue with the interview process (online) as planned and/or are navigating COVID-19 and have a delay in moving forward, we hope to know more in the next few weeks.
Cody Kime Designs – drafting, fabrication

HBF International – quality control

McMinnville Water & Light – civil, electrical engineers and seasonal labor positions

Online NW – project lead and fiber tech positions

Sea Reach – research, graphic design

Simpson Electric – social media

Solid Form Fabrication – fabricator and mechanical engineer positions

SwedeMom Center for Giving – online sales, software design

Ultimate RB – shop assistant

Washington Roofing – construction tech

Yamhill County Fair – office/event
Unfortunately:
With circumstances out of their control, these businesses have had to cancel their internship offering for the Summer 2020 Programs, but genuinely hope to be back in 2021.
12

th

& Maple Wine Co – bottling and blending chemistry

City of McMinnville Planning Dept. – planning and community engagement

Recology – community outreach

Yamhill County Clerk – administrative
With many of you already making the shift towards digital and long-distance learning and interviewing we wanted to leave you with a brief overview for making the most out of your remote interviews and meetings.
Prep for a Video interview the same way you would an in-person meeting. Research the company, go over your talking points, take the time to come up with some questions you might have for the interviewer(s). Take notes about things you don't want to forget
Find a quiet, well-lit place in your house. Limit background noise and be mindful of what is in your background. A background with minimal distractions is best, but a wall with artwork or plants is ok.
Dress for Success: When participating in any interview it is important to look the part, however it can be of utmost importance during a video interview because it will instill more self-confidence Interviewers will not be able to rely as much on body language and interpersonal cues via video, so it's okay to let your personality show a little more in how you dress and wearing something that makes you feel confident and happy will definitely translate on screen.
10 minutes before your interview make sure you
Check your internet connection & pull up instructions on how to join the meeting/interview. Always err on the side of joining a few minutes early rather than right at the scheduled time.

Make sure you have everything you need within reach of your screen. Along with your notes, you should have a glass of water, a tissue, other supplies you might need close. (Keep in mind that seasonal allergies are upon us.)

Take a few moments to gather your thoughts, take some deep breaths, and remember, you've totally got this.
Don't panic if there is a technology glitch. If something goes wrong on either end with the video feed or sound, it is a great opportunity for you to demonstrate how adaptable you can be when something doesn't go as planned.
Always follow up with a thank you e-mail after the interview. This is a great opportunity for you to demonstrate your communication skills, what you were able to learn about the company, and establishes your enthusiasm for the position.
Thank you for your patience during this process and we wish you the best of luck in your career endeavors. Please do not hesitate to reach out if you have any questions!
971.241.8777 | heather@mcminnvillebusiness.com